Career Summary:
Willy T. Ribbs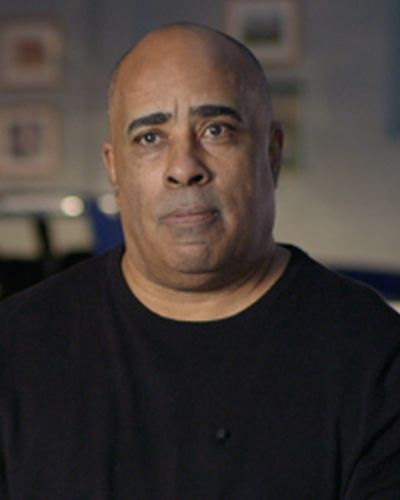 January 03, 1955

64

United States

Not Active

205

33

52

10

9

16.10%

25.37%
Willy T. Ribbs (full name William Theodore Ribbs Jr.) is an American former racing driver and team owner, born in 1955, who was active in many different racing disciplines between 1976 and 2001.
Among other achievements, he was the first ever African-American driver to test a Formula 1 car (in 1986) and to race at Indianapolis 500 (in 1991). Ribbs raced in all North American major competitions (Indy Car, Champ Car, NASCAR, IMSA, Trans-Am), scoring most wins in the Trans-Am Series.
His last full season in racing was in 2001. After retiring from racing, Ribbs became a sport shooter in the National Sporting Clays Association.
Champion in the first year of racing
Born and raised in San Jose, California, Willy T. Ribbs started his racing career in 1976, a year after his high school graduation.
Instead of in the US, he started a career in Europe, winning the Formula Ford Dunlop Championship in his first attempt. After one more season in the British Formula Ford, Ribbs returned to the US in 1978 and made a debut in the Formula Atlantic Championship.
Ribbs was close to NASCAR debut in 1978
In May 1978, Ribbs was close to making a debut in the NASCAR Winston Cup Series after Charlotte Motor Speedway president and race promoter Humpy Wheeler invited him to race in the World 600 race (now the Coca-Cola 600) at Charlotte. A plan was to attract more black fans to a racetrack.
Ribbs was initially rejected by track officials due to a lack of stock car experience and then the Dodge Magnum he was supposed to drive was committed to another driver. Wheeler found him a new car, a Ford Torino owned by Will Cronkite and built by Bud Moore Engineering. However, Ribbs didn't race at Charlotte because he was arrested due to a traffic incident.
Daytona 24h debut in 1983
Ribbs returned to the Formula Atlantic in 1981 and raced with Archie Snider's Ralt-Ford in 1981 and 1982m without any success.
In February 1983, Ribbs made a debut at Daytona 24 Hours, driving a Toyota Celica for All American Racers in GTU class. Sharing a car with Wally Dallenbach Jr and Whitney Ganz, he finished 29th overall and 7th in GTU class.
Vice-champion in the 1983 Trans-Am Series
In 1983, Ribbs spent his first full season in the Trans-Am Series, driving the #28 Budweiser Chevrolet Camaro for DeAtley Motorsports. He won five times in twelve races, taking the Rookie of the Year honor and finishing second in the championship, ten points behind his teammate David Hobbs.
Ribbs added four Trans-Am wins to his account in 1984, driving the #64 Mercury Capri for Roush Racing and finishing third in the points, behind Tom Gloy and Greg Pickett.
In November 1984, Ribbs and Wally Dallenbach Jr raced together at Daytona Finale 3 Hours, the last round of the IMSA Championship, taking the GTO class victory in a Ford Mustang.
Embarrassing Indianapolis 500 attempt in 1985
Ribbs made his first attempt at the Indianapolis 500 in 1985, driving the #80 DSR-1 with old Cosworth engine for Doug Shierson Racing, supported by a famous boxing promoter Don King and sponsored by Miller Brewing Company.
However, after he was embarrassingly slow during testing, topping 170 mph against 200 mph of other rookies, Ribbs withdrew from the event.
Seven Trans-Am victories in 1985
The season 1985 was marked by incredible seven victories in the Trans-Am Series, at the wheel of the #3 Mercury Capri. He also won the non-championship race at Sears Point. However, all those wins were not good enough for the championship title. Ribbs was second, losing a title to Wally Dallenbach Jr.
Outside Trans-Am Series, Ribbs gained some success with Roush Racing's Ford Mustang in the IMSA Championship. He won GTO class at Grand Prix of Miami. At Daytona 24h, he didn't finish the race in the #06 Ford Mustang.
Two victories in the 1986 IMSA GTO Championship
In 1986, Ribbs left Trans-Am Series to compete full season with Brooks Racing in the IMSA GTO Championship.
He was driving the #77 Ford Thunderbird in one race and then the #77 Chevrolet Camaro until the end of the season, scoring two victories to finish fifth in the final standings. He was a race winner at Sears Point and Columbus.
Three starts in the 1986 NASCAR Winston Cup Series
In 1986, Ribbs finally made a debut in NASCAR, participating in six races with DiGard Motorsports. He managed to qualify for four races, two in the #30 Red Roof Inns Chevrolet and one in the #64 Chevrolet.
His best finish came at his debut, the 22nd place at North Wilkesboro Speedway after he completed 387 of 400 laps. In the other two races, at Riverside and Michigan, an engine failure stopped him.
The first black racer to drive a Formula 1 car
Also in 1986, Willy T. Ribbs became the first black racer to drive a Formula 1 car. He gets an opportunity during a test with Bernie Ecclestone-owned Brabham team at the Autodromo do Estoril in Portugal.
Ultimately, Ribbs was not given the drive for the upcoming season, Brabham hired two Italians Riccardo Patrese and Andrea de Cesaris.
Three IMSA seasons with All American Racers
In 1987, Ribbs became one of the drivers in Dan Gurney's All American Racers team, driving the #99 Toyota Celica GTO in the IMSA Championship. He won four races to finish fifth in the points. He was a race winner at Mid-Ohio, Road Atlanta, Summit Point and Watkins Glen.
Next year, he was a race winner twice in the #99 Toyota Celica Turbo and finished third in the championship points, behind Scott Pruett and Wally Dallenbach Jr. Ribbs also returned to Trans-Am Series with Lindley Racing's Chevrolet Camaro, scoring one victory.
In 1989, Ribbs stayed with AAR, switching to GTP class in the #99 Eagle HF89-Toyota. He was sharing a car with Juan Manuel Fangio II, not scoring wins or podiums during the season. In 1990, Ribbs participated in just one IMSA race, driving an Eagle-Toyota at Sebring 12h.
Eight starts in the 1990 CART Indy Car World Series
In 1990, Ribbs moved his interest to open-wheel racing, participating on a part-time schedule in the CART Indy Car World Series. He was driving the #25 Lola-Judd for Raynor Racing in eight events, finishing best in the tenth place at Vancouver.
Unfortunately, he was involved in a fatal accident in that race, when a group of track marshals ran onto the track to assist Ross Bentley who had stalled. One of the marshals ran in front of Ribbs' car and the marshal was killed in the impact.
Four seasons, two Indy 500 starts with Walker Racing
Ribbs skipped Indianapolis 500 in 1990 but made a debut in the greatest American race in 1991. Driving the #15 Lola for Walker Racing, he became the first African-American to qualify for the Indianapolis 500. His race lasted for just five laps before an engine expired.
He participated in nine Indy Car races in 1991, finishing best in the sixth place at Denver. In 1992, he was out of Indy Car, participating in just one race. Ribbs returned to full-time racing in 1993, spending two more seasons with Walker Racing.
He raced again at Indianapolis 500 in 1993, finishing 21st. In 1994, he failed to qualify for the race. In the championship, his best result in 1994 was the seventh place at Michigan.
One-off return to IndyCar in 1999
Ribbs was out of racing for four years until 1999 when he made a one-off return to major open-wheel competition. He appeared in the penultimate round of the Indy Racing League with McCormack Motorsports, crashing out and finishing last at Las Vegas Motor Speedway.
That race was a try-out for Ribbs' full-time return to open-wheel racing in 2000 but it never happened. He returned to Trans-Am Series instead, driving a Chevrolet Camaro, scoring one podium and finishing seventh in the points.
Last competitive season in the 2001 NASCAR Truck Series
For 2011, Ribbs signed to drive the #8 Dodge Ram for Bobby Hamilton Racing in the NASCAR Craftsman Truck Series. He raced in 23 out of 24 races, failing to qualify for one race.
His best result was 13th place at Pikes Peak International Raceway and he finished 16th in the final standings. At the end of the season, at the age 46, Ribbs retired from racing.
Forming his own team in 2011
In 2011, Willy T. Ribbs formed his own team to run a car for former NASCAR driver Chase Austin in the Firestone Indy Lights' Freedom 100 at the Indianapolis Motor Speedway. It coincided with Ribbs' 20th anniversary of breaking the color barrier at Indy. Austin finished ninth at Indianapolis and tenth in one more race at Iowa Speedway.
Ribbs himself was driving the #32 car in one Indy Lights race, at the streets of Baltimore, finishing in 13th place. It was his last race in a career.
Photos: Getty Images,