Career Summary:
Bruno Saby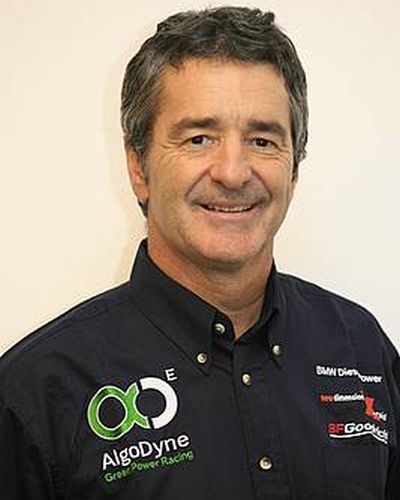 February 23, 1949

72

France

Not Active

95

14

30

14.74%

31.58%
Bruno Saby is a former French rally driver who never won the World Rally Championship but was considered one of the best drivers of the 1980s. He was competing in the famous Group B, driving many of the best cars of that time - Lancia, Peugeot and Renault. He is also the winner of the famous Paris – Dakar rally.
Long way to glory
Saby was born in Grenoble on February 23, 1949, and at the age of 24 he had already made a debut in WRC in Monte Carlo, driving Ford Capri. But, for his first major success, Saby had to wait until 1981 when he became the French Rally champion, driving a Renault 5 Turbo.
Factory driver for several manufacturers
During his World Rally Championship career, Bruno Saby drove for the works team of Peugeot, Renault, Volkswagen and Lancia, scoring two victories.
In 1986, he won Tour de Corse in a Peugeot 205 Turbo. That event was remembered as an infamous race in which Henri Toivonen and his co-driver Sergio Cresto died in a terrible accident.
Monte-Carlo victory in a Lancia Delta
In 1988, switching from Peugeot 205 Turbo to Lancia Delta HF, Saby won Rally Monte Carlo. Saby scored a total of seven podiums in his WRC career, 58 stage wins, and amassed a total of 192 points.
Saby was also successful in smaller rally races. In 1986 Frenchman, driving Peugeot 205, he was the winner of Rally Villa de Llanes in Spain, while in 1988 he became the winner of the inaugural Rally Catalunya - Costa Daurada which later became part of WRC.
French Rallycross winner
Saby tasted more success competing in the French Rallycross Championship. In 1978, he became the champion with an Alpine A110, and 10 years later he was a runner-up driving a Lancia Delta S4.
Victory at Dakar Rally in the second attempt
The final stage of Bruno Saby's career lasted from 1992 to 2008 when he competed in a cross-country rally and in Dakar Rally. Driving a Mitsubishi Pajero in 1993, Saby won the Dakar Rally in his second start in the race.
Two years later he was runner-up, while in 1997 and 1998 Saby finished third. He also became the champion of the FIA Cross-country World Rally Championship in 2005, driving for Volkswagen team.
Saby has also written in his books the victories at Las Pampas rally in Argentina, Moroccan Rally, Rally of Tunisia and Rally d'Orient in Turkey.
Finally, in 2008, Bruno Saby decided to retire from racing. The Frenchman announced his decision in July during Baja Aragon rally in Spain. After retirement, he turned his attention to golf, a sport he discovered in 1982 during the Ivory Coast rally. He once famously said that racing and golf are very similar in a sense that in both, one has to battle with the terrain.
Lancia was a favorite, Peugeot Turbo 205 fascinating
Speaking about his career, Saby said: "Victory at Monte Carlo rally was the finest moment in my career. As a boy, I was fascinated with cars crossing mountains. Soon, when I was kneeling in the snow to watch the cars go, I realized that my life would be in there".
Asked which car was his favorite, Saby answered: "Lancia Delta 88. Discussing with other drivers, who agree with me, and who had the chance to drive the Group B, we think it was the craziest period of motorsport. And among these cars, when people ask me what is the car that fascinated me most in 42 racing seasons, my answer should be Peugeot 205 Turbo 16".
Video - Bruno Saby driving Peugeot 205 Turbo 16 Evo 2