Career Summary:
Jochen Neerpasch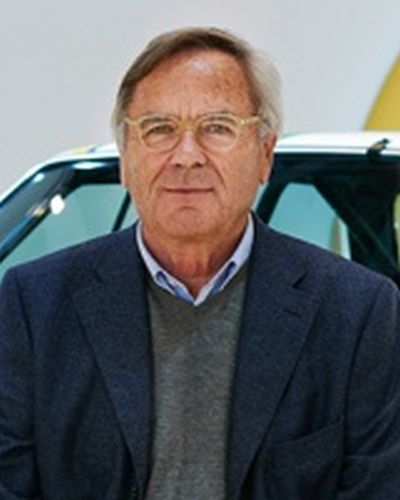 March 23, 1939

84

Germany

Not Active

68

16

32

1

23.53%

47.06%
Jochen Neerpasch is a German former racing driver and motorsport manager. As a racer, he was active during the 1960s, reaching a peak in 1968 by winning the Daytona 24 Hours in a Porsche 907.
As a motorsport official, he is most remembered as a head of BMW Motorsport but he also worked with Ford, PSA Talbot, and Sauber Mercedes.
World Championship debut with Volvo in 1962
Born in March 1939 in Krefeld, Germany, Jochen Neerpasch started his racing career in the early 1960s. After participating in the national touring car and sports car events, he made an international debut at Nurburgring's round of the World Sportscar Championship in May 1962, driving a factory-entered Volvo P1800 in GT2.0 class. He was sharing a car with Herbert Schultze, not finishing the race.
Neerpasch continued to race with Volvo in national events later that year and then in 1963, returning to Nurburgring's WSC race in May 1963. He and Herbert Schultze retired again, driving a Volvo PV444. Neerpash also raced with Volvo 122S in the European Touring Car Championship and hill climb races.
1964 - Le Mans 24h debut in a Shelby Cobra Daytona Coupe
In 1964, Neerpasch left Volvo and drive a variety of cars in the World Sportscar Championship. In April, he finished seventh at Targa Florio in a Porsche 356B Carrera, sharing a car with Gunther Klass. In May, Neerpasch and Bob Bondurant retired at Nurburgring 1000 Km in a Shelby Cobra.
In June, Neerpasch made a debut at 24 Hours of Le Mans, driving Briggs Cunningham's #6 Shelby Cobra Daytona Coupe. His co-driver was Chris Amon. They retired and were disqualified after eleven hours due to outside assistance.
Later that year, Neerpasch was driving Shelby Cobra in sports car events and hill climbs but also raced with Fiat-Abarth 1000 Berlina and Abarth-Simca 1300 Bialbero.
Class victory at 1965 Nurburgring 1000 Km
In 1965, Neerpasch was driving a Lotus Elan in German Racing Championship (DARM), scoring several victories. In May, he was driving the #54 Shelby Cobra Daytona Coupe at Nurburgring 1000 Km, a part of the World Sportscar Championship. He and Bob Bondurant finished seventh overall and first in GT+3.0 class.
In June, Neerpasch recorded one more DNF at Le Mans 24 Hours, sharing the #8 Maserati Tipo 65 with Jo Siffert.
DNF at 1966 Le Mans in a Ford GT40
In 1966, Neerpasch again had sports car racing schedule with different cars. He was driving Porsche 904 GTS at Monza and then Ford GT40 Mk I in three events, including Le Mans 24h.
In his third Le Mans attempt, Neerpasch recorded third DNF. This time, he drove the #60 Essex Wire Corporation  Ford GT40, sharing a car with Jacky Ickx. It was the race in which Ford GT40 MkII captured the first three places.
1967 - podiums at Targa Florio and Nurburgring in a Porsche 910
In 1967, Neerpasch spent a season in the World Sportscar Championship driving Porsches. He opened a season with 8th place overall and class victory at Monza 1000 Kilometers in a Porsche 906. In May, he and Vic Elford finished third overall at Targa Florio driving factory-entered #166 Porsche 910. Two weeks, they were on a podium again, finishing third at Nurburgring 1000 Kilometers.
At Le Mans, Neerpasch finally managed to finish the race in his fourth attempt. He and Rolf Stommelen were sixth in the #38 Porsche 910.
1968 – win at Daytona, podiums at Sebring, Le Mans, Brands Hatch, Monza
In 1968, Neerpasch started a season with the greatest win of his career, triumphing at Daytona 24 Hours in the #54 Porsche 907 LH. His co-drivers were Vic Elford, Rolf Stommelen, Jo Siffert and Hans Herrmann.
Next month, Neerpasch added one more great success to his CV, finishing second at Sebring 12 Hours together with Vic Elford. It was a really fantastic season for Neerpasch because he scored few more notable podium results, finishing third Le Mans 24 Hours (with Rolf Stommelen), third at Brands Hatch 6 Hours (with Elford) and second at Monza 1000 Km (with Stommelen). He missed podiums at Targa Florio and Nurburgring 1000 Kilometers, finishing in the fourth place.
Retiring from racing in 1969, leaving a big trail as a manager
After his most successful year in a career, Neerpasch retired from racing in 1969, at the age 30. In the 1970s, he started his new career which would also bring him lots of success. He was a team manager in different racing competitions (DRM - Deutsche Rennsport Meisterschaft and ETCC – European Touring Car Championship), first working with Ford and then moving to BMW M Team in 1972. From 1973 to 1979, Neerpasch was leading the BMW M GmbH and BMW Motorsport, leaving a significant trail in many forms of racing.
In 1980, he took over PSA Talbot's competition department and then moved to FISA in Paris as a delegate of the World Sportscar Championship. From 1983 to 1987, he worked for IMG (International Management Group) and then, in 1988, he became a race director of Daimler Benz. He led the Sauber Mercedes team to 1989 Le Mans victory. Neerpasch worked for Daimler Benz until 1992, discovering Michael Schumacher in that period.
After leaving Mercedes/Daimler, Neerpasch worked for ADAC Motorsport (1993-1998), managed the STW series in 1995 and worked for Euroc SAM in Monaco (1999-2001). After a retirement, he lives in Switzerland.
Photos: Getty Images,