Career Summary:
Patricio 'Pato' O'Ward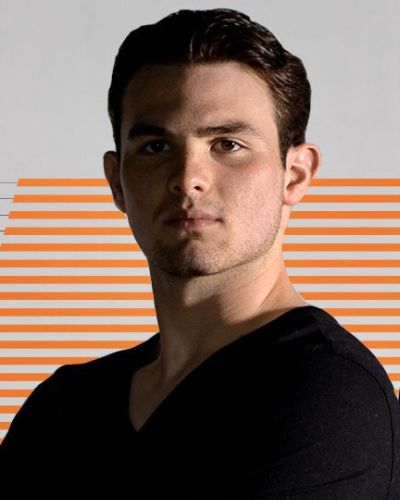 May 06, 1999

22

Mexico

Indycar Series

124

35

54

18

33

28.23%

43.55%
Patricio 'Pato' O'Ward is a Mexican racing driver who currently competes in the IndyCar Series, driving for Carlin. He made IndyCar Series debut in 2018, in the same year when he became the Indy Lights champion.
He was also successful in sports car racing, winning the Prototype Challenge class in the IMSA SportsCar Championship in 2017.
Starting a career as the six-year-old kid
Born in May 1999 in Monterrey, Pato started his racing career in karting competitions as the six-year-old kid in 2005. He stayed in karting until 2012, then switching to open-wheel racing in 2013. Over the year, he participated occasionally in several different competitions in Europe, North America and Latin America.
In 2014, he focused on just one competition, spending a season in the French Formula 4 Championship in which he won one race. A return to North America followed in 2015 when Pato races in the Pro Mazda Championship. He scored three podiums to finish sixth in the points.
Pro Mazda Championship runner-up in 2016
Between the seasons 2015 and 2016, Pato scored six wins in the NACAM Formula 4 Championship, finishing third in the points. In 2016, he stayed with Team Pelfrey in the Pro Mazda Championship and fought for the title against Aaron Telitz. O'Ward was the race winner seven times and he finished second in the points.
In 2016, Pato also experienced prototype racing, joining Performance Tech Motorsports in the opening round of the Mazda Prototype Lites series at Sebring. He was on a podium in both races.
IMSA Prototype Challenge champion in 2017
In 2017, Pato joined Performance Tech Motorsports for the full season in the IMSA SportsCar Championship. He was driving the #38 Oreca FLM09-Chevrolet and scored seven wins in eight races, taking the championship title.
In the open-wheel racing, he made a debut in the Indy Lights series with Team Pelfrey, participating in the first four races and scoring one podium.
Indy Lights champion in 2018
Indy Lights series became Pato's main competition in 2018. He signed with Andretti Autosport and dominantly won the championship title after scoring nine wins in seventeen races.
Two weeks after taking the Indy Lights title, Pato made his IndyCar Series debut in the season-closing round at Sonoma Raceway. He was driving the #8 Chevrolet for Harding Racing, qualifying fifth and finishing ninth.
Part-time IndyCar Series schedule with Carlin in 2019
The freshly-crowned Indy Lights champion had a deal to continue a career in the IndyCar Series with Harding Steinbrenner Racing but sponsorship issues ruined that deal.
However, he made a new deal with Carlin to join the team on a part-time schedule, sharing a car with Charlie Kimball. O'Ward will drive the #31 Chevrolet in thirteen rounds, including Indianapolis 500.
Photos: patriciooward.com,