Career Summary:
Piers Courage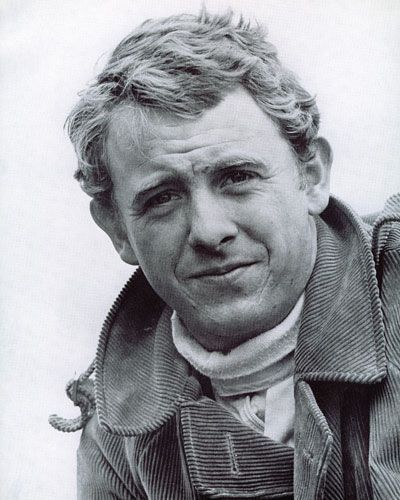 May 27, 1942

June 21, 1970

United Kingdom

Not Active

91

6

24

2

5

6.59%

26.37%
Piers Courage was a British racing driver who recorded 29 entries (27 starts) in the Formula One World Championship between 1967 and 1970.
He scored two podiums in 1969. Courage lost a life in an accident during the 1970 Dutch Grand Prix at Zandvoort.
The results at the start of the career weren't impressive
Piers Raymond  Courage was born in May 1942 in Colchester. His family owned the famous Courage brewing business in the 18th century. Piers, born in the midst of the World War 2, had a chance to live a life of ease after he graduated at Eton College, but as a huge and passionate racing enthusiast, he decided to become a racing driver.
The beginning of his career in the early 1960s was pretty bad. Driving his own Lotus 7, 'Porridge', as he was nicknamed by his friends, mainly failed to finish the races. But, as he had a good financial backing, Piers could continue his career, driving a Lotus 22 in the European F3 Championship. He did relatively well in the selected races during 1964, and that secured him a full-time driving in 1965.
Colin Chapman offered him a ride
Courage became a driver for Brabham in F3 Championship and again did well, scoring a couple of nice victories. Lotus' supremo Colin Chapman offered him to drive the Lotus 41 for the following F3 season. The results weren't as good as in the previous year, but 'Porridge' still had some impressive performances in a car which wasn't competitive enough. He even debuted in the Formula 2 race in Germany, where he crashed.
Formula 1 debut
The BRM team signed Courage for the 1967 Formula 1 season but the partnership did not last long as he was fired after the second race of the season in Monaco, due to that fact that his  driving style was pretty aggressive and he would often spin on the track, endangering everybody. Luckily, Piers that year did well in Tasman series what allowed him a new Formula 1 engagement.
Piers Courage had a good time in Formula 2 with Williams
Tim Parnell offered him a seat for the 1968 campaign and Courage used the opportunity. He scored points in two races that year to finish 19th overall. But he did even better in the Formula 2 championship, driving for Frank Williams' team. When Williams decided to go step further and enter Formula 1 next year, Piers Courage was his first option.
Courage signs for Williams
In 1969, driving a Williams' Brabham BT26A model, Courage impressed many. He finished 2nd in two races, in Monaco Grand Prix and in the US, earning a total of 16 points and finishing 8th in the championship. An excellent achievement for the team and Courage himself.
With a lot of optimism Courage and his team entered 1970 campaign, but new De Tomaso chassis proved to be unreliable and much heavier than the other types. He retired from both races he has entered, but for Dutch Grand Prix, the team made some improvements on the car. Sadly, race at Zandvoort Circuit was the last for Piers.
Sad end of the rising star
Courage crashed heavily after a mechanical failure of his car, which went straight into the one of the sand dunes. De Tomaso used magnesium to make its chassis lighter but as magnesium is highly flammable it caused an intense flame. At the same time, a broken front wheel hit Courage in the head and broke his neck, killing him instantly.
"He was a great man, highly popular, and I remember clearly that when he died a nation grieved, as did all of us in Formula One at that time. He was the greatest fun, utterly charming. They don't make them like that any more," wrote his close friend Sir Frank Williams in a foreword of his book.
Photo: cashcarscourage.tumblr.com gforcef1.wordpress.com primotipo.com