New England Area Drivers In NASCAR
New England sports have had an unprecedented run of dominance in the 21st century: the Patriots have six Super Bowl championships in that time, the Red Sox own four World Series titles, and the Celtics and Bruins have one title apiece.
One area where they're underrated, however, is the world of NASCAR racing.
Team Penske's Joey Logano, a Middletown, Connecticut native, has picked up right where he left off, leaping out to a great start after winning the NASCAR Cup Series championship in 2022. He fell just short in the Daytona 500, one of the craziest finishes in the history of NASCAR's marquee event.
A multi-car crash in double overtime triggered a moment of caution as Logano and Chevrolet driver Ricky Stenhouse Jr. sat neck and neck. Stenhouse Jr. had the slightest of leads over Logano as the stoppage occured—one spot, the equivalent of a foot on the 2.5 mile race track—which was good enough for the victory. Logano didn't shy away from talking about how much the second place finish hurt following the race.
"Second is the worst, man…You're so close. Leading the white flag lap there, I was up front," Logano said. "You think you're racing to the checkered flag, and you put yourself in the best position to try to win at the start-finish line, and just the caution came out — and you wish you could race to the end…Obviously, you can't when they wreck that much. Congratulations to Ricky. There's nothing like winning the Daytona 500. That's why it stings so much finishing second."
Logano currently sits second on the NASCAR Cup Series leaderboard in points with 91, just behind another Chevrolet driver, Ross Chastain: whether the slight fuels him to his third Cup Series championship, and second in a row, remains to be seen.
WynnBET Massachusetts promo code is a great place for New England racing fans to check out as online sports betting is set to launch in the commonwealth on March 10. Logano stands with the third-best odds of taking home the NASCAR Cup Series championship in 2023, listed on WynnBET at or around +750.
Logano is just one of a handful of New England drivers who are making names for themselves in NASCAR. While he's the most prominent, Kaz Grala, Ryan Preece, Austin Theriault and more have led the charge in a hidden corner of racing.
Kaz Grala
Grala burst onto the scene in 2017 when he was just 18, becoming the youngest driver to win a NASCAR race at the Daytona International Speedway: in his case, part of the Truck Series. He made the NASCAR playoffs that year, another youngest-ever distinction he holds, and signed a deal with Sam Hunt Racing—who he'll compete for this year— in late 2022. Right now he sits in 24th place in the Xfinity Series after struggling with engine trouble in the season opener.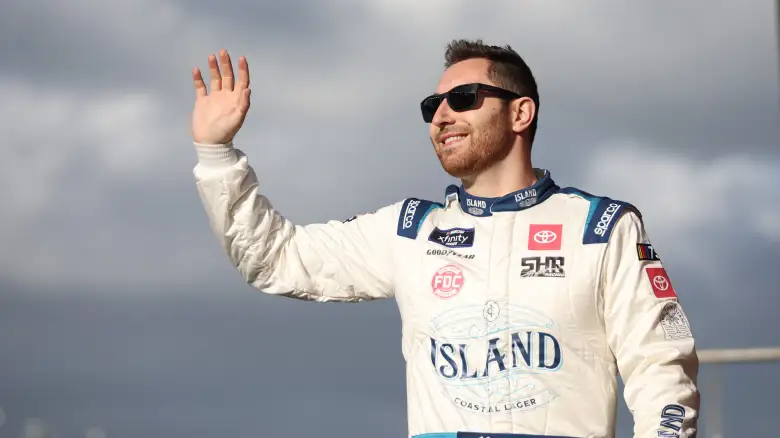 Ryan Preece
Ryan Preece, another Connecticut native, sits 34th in the Cup Series as of Sunday, February 26. Like Grala, he's struggled to open the season, failing to finish in Sunday's race at the Auto Club 400 after getting caught in a multi car pileup during a restart.
Austin Theriault
Despite being just 29 years old, Theriault hasn't taken part in a race since 2019. He remains heavily involved in the world of racing, running a driver development business to coach young racers, and has recently embarked upon a political career, the representative-elect of the 1st district of the Maine House of Representatives.
Given his VIP status, it's unlikely he'll get back on the track any time soon. No matter what he does, though, it'll be fascinating to see what the young firebrand decides to do next.