Selling Your Old Vehicle: Here's How to Price It Correctly
Knowing the right price to set can take time and effort. But with some research and preparation, you can ensure you're getting the most out of your vehicle sale. After all, maximizing your investment and ensuring fair market value for what could be one of your biggest purchases yet is crucial. Here are expert tips to help you decide how much money should change hands during a purchase-sale agreement.
1. Have a Professional Appraisal or Inspection Done
Consider having a professional appraisal or inspection done on your car before you list it. It could help ensure the sale price is fair market value and that the transaction runs smoothly. It's especially useful when valuing your old car to know its actual worth. With an appraisal or inspection to back up your listing, you can have peace of mind knowing that you're representing the vehicle in the best light while setting reasonable expectations for potential buyers.
A professional appraisal or inspection could help identify any existing issues with the vehicle, such as mechanical faults or latent defects that may not be obvious to the untrained eye. This information can come in handy for potential buyers and give them peace of mind about their purchase. Any surprises during the sale process can be avoided with a professional assessment.
2. Know Your Vehicle's Make and Model
One of the most important things to know when selling your vehicle is its make and model. This information saves you time since potential buyers will ask for it first and foremost. And there's nothing worse than being unable to answer their questions without taking extra time out of your day.
Having all the necessary details about your car ready will likely help you strike a better deal for a quicker sale. So if you have an old vehicle you're considering selling, take some time to get familiar with the basics like make and model—it could mean big savings in time and money.
3. Research Average Prices for Similar Vehicles
It's also vital to research average prices for similar vehicles. This will help you set a realistic price range and know what the market is currently willing to pay for your car. You can search online for other cars with comparable makes and models, mileage, age, and condition. Consider where you live as well—prices tend to vary by region.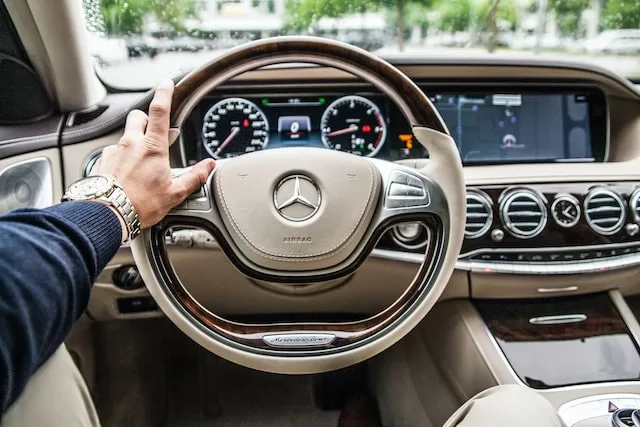 By doing your research, you can prepare yourself for a successful sale and be confident when answering questions from buyers. You'll also get an idea of what they should expect to pay to make the purchase—which could result in more offers than expected.
4. Check the Vehicle History and Condition
Before you start selling your old vehicle, setting a reasonable price can be difficult if you need to figure out its history or overall condition. That's why it's essential to check the car's history and make sure you can prove it is in good condition. Knowing how many miles the vehicle has been driven and whether there have been any accidents or safety recalls can increase confidence in your car—which can help when it's time to negotiate. Make sure you document all information, so you have an accurate record of your vehicle, including paperwork or even taking pictures and videos.
5. Consider Value-Added Features
These are typically cosmetic changes like fresh paint jobs, upgraded sound systems, or even performance enhancements that can appeal to buyers. If you're willing to invest in these options, it might help increase the value of your vehicle and make it stand out from other comparable cars on the market.
These value-added features can result in more offers and competitive bidding that could net you a higher sale price. If you want to get the most out of your car, consider adding upgrades that can add real value to potential buyers.
6. Understand How Location Impacts Pricing
The cost of owning a car varies depending on where you live, and if you're considering selling an old vehicle, it's essential to research the local rates. A quick online search should show how your location affects pricing in the used automotive market. Understand how much a similar model is going for in other locations so that you can ensure you're getting the best possible deal.
When setting a price for your vehicle, you should look at what's typical for the area and current market trends. By considering all these elements, you'll ensure that whichever route you choose works best for both parties involved.
Selling a pre-owned car can be intimidating, but with the proper research and preparation, it doesn't have to be a stressful experience. By understanding the market, researching prices, and checking your car's condition, you can set yourself up for success when selling your old vehicle.