Career Summary:
Allan Moffat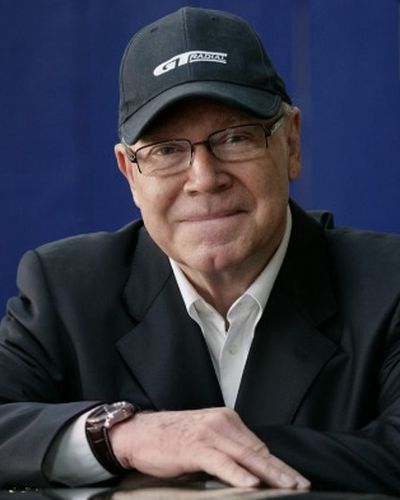 November 10, 1939

83

Canada

Not Active

228

69

103

47

14

30.26%

45.18%
Allan George Moffat is a former racing driver from Australia, best known for his triumphs in the Australian Touring Cars Championship (ATCC) and races like Bathurst 500/1000 and Sandown 500.
He was ATCC champion four times, in 1973, 1976, 1977 and 1983. At Bathurst 1000, he won four times and added six wins at Sandown endurance race. In 1975, he also managed to win Sebring 12 Hours.
Combining ATCC and Trans-Am early in a career
Moffat was born in Saskatoon in Canada, on November 10, 1939, but moved to Australia with his parents when he was 17 and soon made his racing debut, driving the Triumph TR3. In 1964, partnered with Jon Leighton, he was fourth in Sandown 6 Hour International, the race which would become the Sandown 500 classic.
A year later, Moffat entered ATCC, driving a Lotus Cortina, and with same car he has also competed in the Trans-Am series in America, combining with the other Australian drivers, but the results weren't that impressive and Moffat decided to return to Australia.
Impressive results with Fords
Starting from 1969, his career began to rise upward. Until 1972, driving a Ford Boss 302 Mustang, Allan Moffat won 101 championship and non-championship touring cars races in 151 starts, all over Australia, but failed to win a title in ATCC. He was a runner-up in 1971, losing the title in the last round of the season by only 0.6 seconds. But, he was successful in Bathurst winning it in 1970 and 1971, and in Sandown where he was the winner in 1969 and 1970.
Finally, he managed to win the Australian Touring Cars Championship title in 1973, behind the wheel of Ford Falcon. That year, for the first time, both the ATCC and the Bathurst endurance race were open exclusively to the newly introduced CAMS Group C Touring Cars, a class with mildly modified cars. For this reason, Moffat was forced to switch to a Ford Falcon GT, making his private team as Ford pulls out of the series in 1974.
Sebring 12 Hours winner in a BMW 3.0 CSL
The following two seasons resulted far below expectations and Moffat struggled to achieve good scores in ATCC, but he had a good spell in the USA where he won 12 Hours of Sebring, alongside Hans-Joachim Stuck, Brian Redman and  Sam Posey, driving a BMW 3.0 CSL.
In 1976, Moffat returned to his Ford Falcon and won his second ATCC title, and also become the first driver to win newly formed Australian Sports Sedan Championship that year in the seat of a Chevrolet Monza and later in Ford Capri.
Successful partnership with Jacky Ickx
With the new co-driver, the well known Formula 1 driver and 24 Hours of Le Mans winner Jacky Ickx, Moffat easily defended his ATCC title in 1977.
From the same year, memorable races include the one at Bathurst where Moffat/Ickx car had the lead, but later in the race encountered serious brake problems due to Ickx's hard driving. That allowed another Ford car with Colin Bond and Alan Hamilton as drivers to catch-up and in the final two laps of the race they were driving side by side and cross the finish line in tandem, with Bond allowing Moffat to stay barely in front for a 1-2 victory for Ford.
In the late 1970s, Ford's glory started to fade, with Holden becoming the striking force in the ATCC. Switching to a Porsche 930 Turbo in 1980, Moffat won the title in the Australian Sports Car Championship. The same year, alongside future Indy Car legend Bobby Rahal, Moffat also drove the Porsche 935 at 24 Hours of Le Mans, but they had to retire whilst in the fourth position.
Video - Allan Moffat 1978 Bathurst 1000
Glory days with Mazda
The switch to Mazda RX-7 proved to be a smart move for Moffat as he achieved many good results. In 1982, he was third in ATCC but won the Australian Endurance Championship. Moffat won his last ATCC title in 1983, in the final round of the season, and another AEC title in 1984.
In a seat of a Mazda RX-7, Moffat also clinched the class win at 24 Hours of Daytona in 1982, and also a class win at 24 Hours of Le Mans same year. Driving the same car, Allan Moffat had probably the most dangerous accident of his career at Surfers Paradise. His Mazda slid out of the wet track and slammed head-on into a bush that was hiding a tree stump.
Moffat and Brock - endurance racing masters
Moffat suffered a fractured sternum and a broken finger in the accident, and many considered that point was the right time for him to retire, but the then 45-year-old still had racing flowing through his blood.
In 1986, he joined the longtime rival and friend Peter Brock in Holden team and competed in ATCC and also in FIA Touring Car Championship in Europe, making considerable results. Moffat and Peter Brock are still the only drivers to have won race at Bathurst in both its 500-mile and 1000-kilometre formats.
A time for retirement came on 50th birthday
The last two years of his career, Moffat spent driving a Ford Sierra RS500, competing in ATCC. In 1988, he partnered up with Gregg Hansford. Later on, he won Enzed 500 at Sandown and that was his last win in Australia and his sixth victory at Sandown, which made him the only driver to win it under three different national regulations. After a victory in a 500 km race at Fuji Speedway, Allan Moffat retired from competitive racing, keeping a promise to his wife Pauline that he will quit racing after his 50th birthday.
After retiring from driving, Moffat was still involved in motorsport, he ran his own team until 1996, but also appeared as an expert commentator on television. Interestingly, Allan Moffat became an Australian citizen only in 2004. His sons Andrew and James are also in motorsport and they actually finished second at Bathurst in 2014.
Video - Allan Moffat at Bathurst (1986)
Photo: centralwesterndaily.com.au allanmoffat.com.au news.com.au dailytelegraph.com.au musclecarmag.com.au