Career Summary:
Ari Vatanen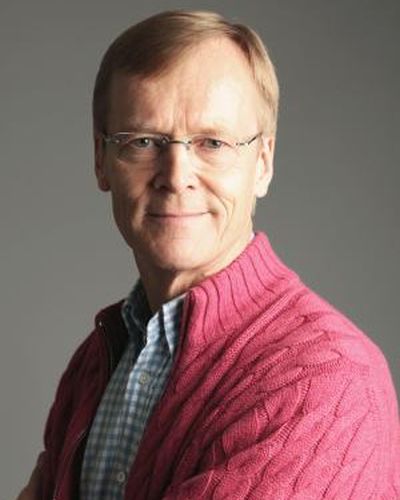 April 27, 1952

69

Finland

Not Active
Ari Vatanen is one of the greatest rally drivers ever from Finland, which means that he's one of the greatest in the world. He won the World Rally Championship in 1981 and scored ten WRC victories in 101 starts between 1974 and 2003.
He is also one of the most successful drivers ever at Dakar Rally,winning the world's toughest race four times between 1987 and 1991, driving different Peugeot cars. In 1988, he triumphed at Pikes Peak International Hill Climb, driving a Peugeot 405 T16.
Teenager in the world of rally
Ari Pieti Uolevi Vatanen was born in April 1952 in Tuupovaara in Eastern Finland. He made his debut in the rally world at the age of 18 and four years later, he made his first appearance in the World Rally Championship at the '1000 lakes Rally' in his home country, driving an Opel Ascona.
In 1974, driving the same car, Vatanen also won the North Rally, beating his more experienced and famous compatriot Hannu Mikkola. Over the next two years, Vatanen sporadically competed in a few rallies driving a Ford Escort. With the same car, he entered the full season for the first time in 1977 finishing second in New Zealand, but retiring from all other rallies.
First good results in Ari Vatanen's WRC career
In 1979, Vatanen managed to make the first significant impact in WRC, finishing fifth in the final standings, clinching one second (Finland) and two third places (New Zealand and Canada). One year later, Ari continued to progress as he was fourth at the end of the season, again driving a Ford Escort, but it was for the first time that Vatanen took a victory in Greece. The Same year, co-driven by David Richards, Ari Vatanen won the title in the British Rally Championship.
Youtube video - Tribute to Ari Vatanen
1981 World Rally Championship title winner
The year 1981 definitely was Vatanen's most successful season as he won his first and only World Rally Championship title, driving Ford Escort RS1800.
Three victories, in Brazil, Greece, and Finland, with two-second places in Sweden and Great Britain, were enough to secure the first place at the end of the season, scoring a total of 96 points. To date, he remains the only private driver to have achieved this feat.
Terry Harryman as a new navigator since 1982
After just three WRC starts in 1982, Vatanen changed Ford for Opel in 1983, but also changed his co-driver. He parted ways with Richards in 1982 and for the next few years was co-driven by Terry Harryman. That year Vatanen clinched victory at Rally Kenya, but he was not happy and decided to switch to Peugeot.
Driving a French car in 1984 and 1985, Vatanen scored five victories in total, finishing fourth overall in both seasons. But, in 1985 he had an accident in Argentina when his car somersaulted at almost 200 km/h and he was seriously injured. After 18 months of a painful recovery, he finally made a comeback in 1987.
No more WRC wins after a comeback
After that, Vatanen competed in the selected WRC events, however, he was failing to claim a victory. Nevertheless, he was getting some good results and winning some podium finishes driving different models of cars like Subaru, Ford, Mitsubishi, BMW, etc.
Last Vatanen's appearance in the World Rally Championship was back in 2003 when he competed at Rally Finland, taking 11th place. In his relatively long racing career, Vatanen has scored a total of 10 rally race victories – two in Greece and Finland, and one in Brazil, Kenya, Italy, United Kingdom, Monte Carlo and Sweden.
Vatanen has four wins at Paris - Dakar Rally
The four wins at Paris - Dakar Rally are definitely the highlight of Vatanen's career. Driving a Peugeot, he won the most demanding rally in the world in 1987, 1989, 1990 and 1991.
In 1992, he switched to Citroen, but he was not so successful. In four starts with Citroen during five years, his best result was fourth place in 1996. From 2003 to 2006 he entered the Dakar Rally again driving a Nissan, and in 2007, he competed for the last time driving a Volkswagen but failing to complete the event.
Short, but successful political career
In 1999, he was elected to the European Parliament as a member of Finnish conservative party, despite the fact that he had already moved to France where he bought a farm and a winery.
He spent 10 years as a member of the European Parliament, working mainly on car taxation, traffic policies, development aid, and agricultural policy. After that, he had the ambition to become president of FIA, but failed in his bid, losing to his former Peugeot boss Jean Todt. Since 2013, Ari Vatanen has been the president of the Estonian Autosport Union.
Ari Vatanen is married to Rita and they have four kids. His eldest son Kim is the manager of famous rally racer Sebastien Ogier whilst his youngest son Max followed his father's footsteps and become a rally pilot
Youtube video - Ari Vatanen, poet of rallying
Photo: taddlr.com influx.co.uk autoaddicts.co.uk rallymemory.blogspot.com redbull.com