Career Summary:
Harri Toivonen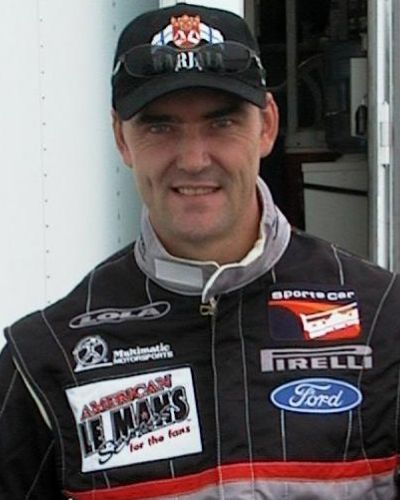 October 22, 1960

61

Finland

Erc – European Rally Championship

80

5

10

6.25%

12.50%
Harri Toivonen is a Finnish rally and circuit racing driver. He's a son of Pauli Toivonen and the younger brother of Henri Toivonen, who were also successful rally drivers, achieving much more success than Harri.
Harri started a rally career in 1980, recording eleven starts in the World Rally Championship until 1988. After that, he focused on circuit racing, finishing second in the Finnish Touring Car Championship in 1989. He made a debut at 24h Le Mans in 1991 and participated five times in the world's greatest race, without notable results.
WRC debut at 1000 Lakes Rally in 1980
Born in October 1960, Harri started his rally career in 1980, driving a Sunbeam Avenger and then a Chrysler Avenger in Finnish national events. In August 1980, he participated in the Rally of 1000 Lakes,  a part of the World Rally Championship, not reaching the finish.
Later in a career, Harri Toivonen participated in the Finnish WRC round six more times, retiring five times and ending an event just once. He was driving Talbot Sunbeam Lotus in 1981 and Ford Escort RS 1800 MkII in 1982.
Three WRC starts in 1983
In 1983, Harri Toivonen made three WRC starts. He was driving a Mazda RX-7 for Mazda Rally Team Europe at Acropolis Rally, finishing 17th overall and second in the class.
At Rally of 1000 Lakes, he was driving Mitsubishi Lancer 2000 Turbo, retiring due to gearbox failure. One more retirement with the same car followed at Lombard RAC Rally in November.
Group B debut with Lancia
It was a time of Group B cars but Harri was driving mostly Group A cars in the European Rally Championship. His best result in 1985 was the second place at Hankiralli in an Audi 80 Quattro.  His other cars were Opel Ascona 2000 in 1985 and Fiat Ritmo Abarth 130 TC in 1986.
In August 1985, at Rali Vinho de Madeira in Portugal, he made a debut in Group B car, driving a Lancia 037 Rally. He retired with transmission problems.
Factory drive with MG Metro 6R4
For 1986, Harri Toivonen made a deal with Austin Rover to drive an MG Metro 6R4 in the British championship. On May 2, during an event in Wales, he heard the news that his brother was killed in an accident at Tour de Corse.
Mourning Harri continued to drive MG, having a chance to compete with a car in two WRC events. He finished 8th at Rally of 1000 Lakes and retired with a broken engine at the Lombard RAC Rally.
Driving a Mazda in 1987 and Lancia in 1988
An era of Group B cars ended and Harri returned to Group A car, driving a Mazda 323 4WD in 1987. He scored a podium at Arctic Rally, a part of the European Rally Championship, but had no luck in two WRC events. He didn't manage to finish Swedish Rally either Rally of 1000 Lakes.
His last WRC attempt was at 1988 Rally of 1000 Lakes in a Lancia Delta Integrale. Earlier that year, he won Hankiralli ERC event with Lancia.
Switching to circuit racing in 1988
Finnish WRC round was Harri's last rally event for a long time as he switched to circuit racing in 1988. His first race was the Kemora 500, where he was driving a Volvo 240 Turbo. He didn't finish the race but returned a year later and became a winner. This time, he was driving BMW M3 together with Tarmo Laine.
In the same year, Toivonen competed with BMW Dealer Team Finland in the Finnish Touring Car Championship, ending a season in the second place.
1990 World Sports Prototype Championship season with Porsche
In 1990, Toivonen joined Konrad Motorsport to participate with the team in the World Sports Prototype Championship. He was driving the #32 Porsche 962 C alongside team owner Franz Konrad. Their best result was 12th place in Mexico.
In the same season, Toivonen participated in the Porsche Carrera Cup Germany, finishing 18th in the final standings.
Le Mans debut with Porsche Kremer Racing
For the 1991 World Sportscar Championship, Toivonen joined Porsche Kremer Racing.  His partner in the #11 Porsche 962 CK6 was Manuel Reuter. They were on a podium at Suzuka and Nurburgring.
In June 1991, Toivonen made a debut at 24 hours of Le Mans. JJ Lehto joined Toivonen and Reuter as the third driver. They finished in the ninth place. It remained Toivonen's best result in five Le Mans attempts.
Second Le Mans attempt with BRM team
For the 1992 WSC season, Toivonen joined British Racing Motors (BRM) team but they had lots of problems with their BRM P351 prototype. They didn't manage to start WSC race at Silverstone due to technical issues.
At Le Mans, they started but retired early, after just 20 laps, because of fire. Toivonen's co-drivers were Wayne Taylor and Richard Jones. The team withdrew from a championship after Le Mans debacle.
Back to racing in 1996 with Kremer
Toivonen was out of racing for three seasons, returning to a cockpit of a race car in June 1996 at Le Mans 24 Hours. He rejoined Kremer Racing to drive the #1 Kremer K8 Spyder-Porsche LMP1 prototype. His co-drivers were Christophe Bouchut and Jürgen Lässig. They retired from the race after 110 laps due to engine troubles.
A year later, in June 1997, Toivonen came to Circuit de la Sarthe for the fourth time. This time, he was driving the #14 BRM P301-Nissan prototype for British team Pacific Racing. He, Jesus Pareja and Eliseo Salazar retired after just six laps.
Daytona 24h debut with Multimatic Motorsports
After one more year out of racing, Toivonen joined Canadian team Multimatic Motorsport in 1999. He debuted with the team in the American Le Mans Serie race at Road Atlanta, sharing the #06 Lola B98/10-Ford with Scott Maxwell. They didn't finish the race.
A duo had one more race together, participating in the SportsRacing World Cup round at Donington Park. They retired again. In February 2000, Toivonen made a debut at Daytona 24 Hours with the team, sharing a car with Scott Maxwell and John Graham. They didn't finish the race.
Last Le Mans attempt with Team Ascari
In 2001, Toivonen returned to Le Mans for the fifth and last time. He joined British Team Ascari to drive the #20 Ascari A410-Judd LMP900 prototype. He was sharing a car with Ben Collins and Werner Lupberger. Their race lasted for 134 laps when they stopped with a broken engine.
In February 2002, recorded one more race with Team Ascari, driving an Ascari KZR-1 prototype at Daytona 24 Hours together with Werner Lupberger and Timothy Bell. They were second on the starting grid but didn't finish the race.
Participating in historic rally events
It was Toivonen's last race and he never returned to circuit racing. In 2008, he was involved in ECO Racing's project with the Radical SR10 LMP1 prototype.
In 2011, Toivonen returned to rally stages, participating in historic rally events, such are Rallylegend in San Marino or Tuscan Rewind. He is still occasionally active in historic rally events.
Photos: Jiry Fryje, Herman Sels/ewrc-results.com, just-rally.com, motorsport.com,