Career Summary:
Pauli Toivonen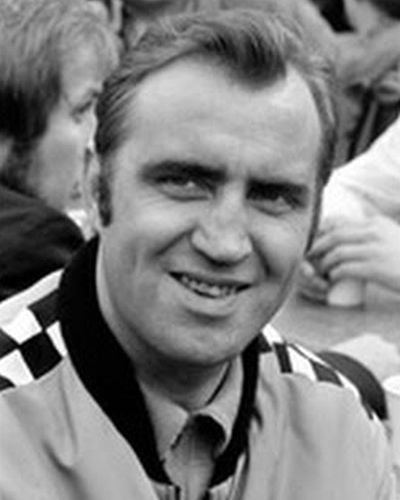 August 22, 1929

February 14, 2005

Finland

Not Active

105

18

31

17.14%

29.52%
Pauli Toivonen was a Finnish rally driver who was active from the early 1950s to the late 1970s. He was one of the world's best rally drivers in the pre-WRC era, scoring notable wins in some famous rally events which later became a part of the World Rally Championship, such were 1000 Lakes Rally, Rallye Monte-Carlo, Rally Sanremo or Acropolis Rally. He was the Finnish rally champion in 1962 and the European rally champion in 1968.
Toivonen also occasionally participated in sports car races, driving for Porsche in the World Sportscar Championship and for Renault at 24h Le Mans.
Pauli Toivonen had two sons, Harri (born 1960) and Henri (1956-1986), who were also famous racing and rally drivers.
Regular entrant at Jyväskylä Grand Prix since 1953
Born in Jyväskylä, Finland, a town which became the central place of the Finnish rally scene, Pauli was predetermined to enter rally competitions. One of the world's most famous rally events, the Jyväskylän Suurajot (Jyväskylä Grand Prix), today known as Rally Finland, was established in 1951. Toivonen participated for the first time in 1953, driving a Volkswagen.
During the 1950s, he participated in that event with different manufacturers – Mercedes-Benz, Peugeot, Saab and Simca. His best result was ninth place in 1959 with Simca Montlhery.
Rallying with Citroën  since 1960
In 1960, he switched to Citroën ID 19, not finishing the rally. With that car, he won one rally to finish 7th in the national championship. In January 1961, Toivonen debuted at Rallye Monte-Carlo.
The first notable success came in August 1961, when he was second at Rally 1000 Lakes, which was also a part of the European Rally Championship. The winner was Rauno Aaltonen in a Mercedes-Benz 220 SE.
Finnish rally champion in 1962
In 1962, Pauli Toivonen and his navigator Jaakko Kallio became the Finnish champions, winning five events in a Citroën DS 19. One of those wins was at the Rally of 1000 Lakes. He beat Esko Keinanen (Škoda) and Erik Carlsson (Saab).
Toivonen spent one more season with Citroën DS 19, finishing second at 1963 Rallye Monte-Carlo, losing to Erik Carlsson. In 1964, he started to drive Volkswagen 1500 S, without notable results. In 1965, he finished third at 1000 Lakes Rally in a Volkswagen. In some races, including 1965 Rallye Monte-Carlo, he was driving a Porsche 904 Carrera GTS.
The most controversial Rallye Monte-Carlo victory
And then the season 1966 came, the year which would be remembered by the most controversial ending in the long history of Rally Monte-Carlo. Toivonen initially finished in the fifth place, driving a Citroën DS 21 with Ensio Mikkander as a navigator.
After the race, officials excluded three Mini drivers (Timo Mäkinen, Rauno Aaltonen and Paddy Hopkirk) and Ford's Roger Clark from the results, handing a victory to Toivonen. He never bragged about that victory, feeling that he didn't deserve it. Twenty years later, in 1986, his son Henri won the event.
Le Mans 24 Hours debut with Renault
For the rest of the 1966 rallying season, Toivonen was driving Renault 8 Gordini. With that car, he also participated in 1000 Lakes Rally, recorded one of many DNFs.
The highlight of the season was out of rallying, as Toivonen debuted at 24 Hours of Le Mans in June. He was driving the #47 Alpine A210, sharing a car with Bengt Jansson. They retired after 217 laps. Earlier that year, he was driving for Renault in one more famous race, at Targa Florio, also recording DNF.
1968 European Rally Champion with Porsche
In 1967, Toivonen was combining Lancia Fulvia HF and Renault 8 Gordini in rally events. His best result was second place at Tour de Corse with Lancia, behind Sandro Munari in the same car.
In 1968, Toivonen became Porsche factory driver and captured European Rally Championship title with Porsche 911 T. He started a season with second place at Monte-Carlo and then collected six wins in the rest of the season. He participated with Porsche at Nürburgring 1000 km race, a part of the International Championship for Makes, not finishing the race with Porsche 906.
Acropolis Rally victory in 1969
Toivonen spent one more season with Porsche, not finishing the 1969 Rallye Monte-Carlo in a Porsche 911 S and scoring a victory at 1969 Acropolis Rally.
In other racing disciplines, he drove for Porsche at Targa Florio, not finishing a race because of fire. Driving a Porsche 908, he finished 7th at Solituderennen Hockenheim and retired at Mugello Grand Prix.
Class victory at 1970 Nürburgring 1000 km
Toivonen slowed down with racing activities in 1970, participating only in a couple of rallies. On the other side, he gained some success in the sports car racing. In May, he was driving the #79 Porsche 911 S for Racing Team AAW at Nürburgring 1000 km, a part of the International Championship for Makes. He and Dieter Fröhlich finished 14th overall and took the victory in the GT +2.0 class.
Four WRC starts at Rally Finland
In 1973, when the World Rally Championship was inaugurated, Toivonen participated at 1000 Lakes Rally in a Simca Rallye 2, not finishing the event. During the 1970s, he recorded three more WRC starts, all three on his home event.
In 1974, he was 25th in a Simca Rallye 2. In 1976, he was driving a Chrysler Avenger to 13th place overall and first place in the A6 class. His last WRC attempt followed in 1979 when he ended a career driving a Talbot Sunbeam at 1000 Lakes Rally.
Photos: wikipedia.org,