Career Summary:
Manuel Reuter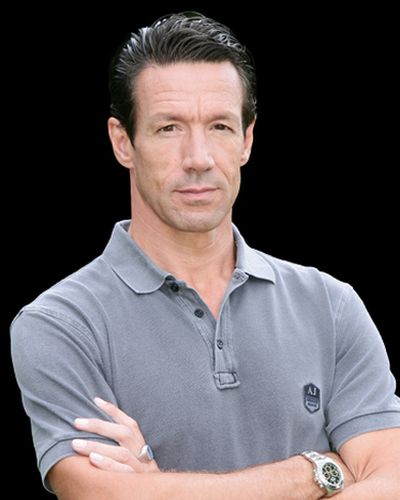 December 06, 1961

61

Germany

Not Active

332

29

76

16

18

8.73%

22.89%
Manuel Reuter is a German former racing driver for whom we can say that he is undoubtedly a touring car legend but he achieved the most in the sports car racing, by winning the 24 hours of Le Mans two times, in 1989 with Sauber C9-Mercedes and again in 1996 with Joest Racing's Porsche prototype.
Reuter spent most of his career in the DTM and other touring car competitions, driving for three manufacturers (Ford, Mercedes and Opel) between 1985 and 2005. He was ITCC champion in 1996 and two-time DTM runner-up (1987 and 2000). In 2003, he was Opel's driver in manufacturer's only victory at 24h Nürburgring.
Formula Ford champion early in a career
Manuel Reuter was born on December 6, 1961, in Mainz. During the 1970s and early 1980s he was a kart racer, switching to bigger cars in 1983. He was the German Formula Ford 2000 champion for two years in a row (1983 and 1984) before progressing to Formula 3 in 1985.
He finished fourth in the points of the 1985 German F3 Championship but more important was his debut in the DTM, with Ford Sierra XR4Ti. In 1986, he was competing more in the DTM and less in the Formula 3. Driving Ford Sierra XR4Ti for Ringhausen Motorsport, he scored first DTM victory and finished ninth in the final classification.
1987 DTM runner-up with Ford
In 1987, Reuter was among the front-runners and he lost the championship title to Eric van de Poele by three points. Reuters scored two wins in ten races, combining Ford Sierra XR4Ti and Ford Sierra Cosworth. During the successful DTM season, Reuter also tried prototypes in two rounds of the FIA World Sports-Prototype Championship, driving Formel Rennsportclub's Sauber C9-Mercedes at Norisring 200 miles and Brun Motorsport's Porsche 962C at Fuji 1000 km.
In 1988, Reuter was competing both in the DTM and FIA World Sports-Prototype Championship, not scoring podiums or victories. He finished only 20th in the DTM classification and 18th in the WSPC final standings. In June 1988, Reuter debuted at Le Mans 24h, driving the #4 Porsche 962C for Brun Motorsport, together with Walter Lechner and Franz Hunkeler. They retired after 91 laps.
Sensational 1989 Le Mans victory with Sauber-Mercedes
For 1989 Le Mans race, Reuter joined Team Sauber Mercedes, partnering Jochen Mass and Stanley Dickens in the #63 Sauber C9-Mercedes prototype. They won the race with a five-lap advantage over #61 Sauber C9. In 1989, Reuter was a Mercedes driver also in the DTM, competing with Mercedes 190E 2.3-16. In twenty races, he scored only one podium to finish sixth in the points.
In 1990, Reuter didn't compete in the DTM for the first time since 1985. He joined Richard Lloyd Racing in the World Sports-Prototype Championship instead. In eight races with Porsche 962C, he scored one podium (Montreal) to finish 26th in the points.  At Le Mans 24h race, his co-drivers in the #43 Porsche were JJ Lehto and James Weaver. They retired after 181 laps because a car was caught by fire in the pits.
A season in the World Sportscar Championship
One more season in the sports prototype racing followed in 1991, with Kremer Racing's Porsche 962 CK6. Reuter scored two podiums (Suzuka, Nurburgring) and finished 11th in the World Sportscar Championship classification. His co-driver was Harri Toivonen. At Le Mans, Reuter and Toivonen were partnered by JJ Lehto. The trio finished 9th overall.
In September 1991, Reuter returned to DTM, participating in Nurburgring's round with Team Schübel's Opel Omega 3000 Evo. It was just a one-off appearance, his full-time return to the DTM followed in 1994.
1992 Interserie champion with Kremer Racing
In 1992, Reuter's main competition was the Interserie with Porsche Kremer Racing. He was a dominant driver in that season, winning nine of sixteen races and taking the championship title. At 1992 Le Mans race, Reuter's co-drivers in the #51 Porsche were John Nielsen and Giovanni Lavaggi. They finished 7th overall and second in C3 class.
In 1992, his only touring car arrangement was his debut at the famous Bathurst 1000, where he partnered Australian legend Peter Brock. The mechanical problem put them on the back of the field, they finished in the 27th place.
Since 1992, Reuter was Opel's factory driver
In 1992, Reuter became Opel factory driver and he was participating in a development of the Calibra DTM car with experts from Joest Racing. While waiting for new DTM machine, Reuter spent season 1993 driving for Joest Racing in different sports car competitions. In January, he debuted at Daytona 24h but the #7 Porsche didn't reach the finish. The same thing happened at Sebring 12h in March. Reuter recorded one more DNF at Le Mans, sharing the car with Frank Jelinski and John Winter.
Reuter spent most of the season in America, participating in seven races of the 1993 IMSA GTP Championship.  He scored one victory, sharing the car with John Winter at Road America, to finish sixth in the points. During the year, he was also driving Joest Racing's Porsche 968 Turbo RS in the ADAC GT Cup.
1994 - first full season with Opel Calibra V6 4x4
Opel Calibra V6 4x4 had a competitive debut in the last round of the 1993 DTM season, at Hockenheimring, with Manuel Reuter and Keke Rosberg as drivers. The first full season for a new car followed in 1994.
Reuter scored one victory, in the non-championship race at Donington Park, finishing eighth in the points at the end of the season. In 1995, Reuters stayed with Opel Team Joest, dropping to 12th place in the season's standings. His best result was the second place at Hockenheimring.
1996 - ITCC champion and Le Mans winner
And then the season 1996 came, the most successful year in Reuter's career. The DTM was converted into the International Touring Car Championship, with Mercedes, Alfa Romeo and Opel teams on the grid. Reuter was driving the #7 Opel Calibra and he won three races, less than his closest rivals Bernd Schneider and Alessandro Nannini, but a consistency brought him a title.
In June 1996, Reuter returned to Le Mans, after two years of absence. He was a member of the Joest Racing #7 crew, sharing the TWR Porsche WSC-95 with Davy Jones and Alexander Wurz. They were not fastest on the track, but they avoided troubles and crossed the finish line ahead of two factory-entered Porsche 911 GT1s. Reuter's teammate, the 22-year-old Alex Wurz, became the youngest ever Le Mans overall winner.
Three seasons in the German Supertouring Championship
With a second Le Mans trophy in his hands, Reuter continued to drive for Opel in the German Supertouring Championship (Super Tourenwagen Cup). His car was the #27 Opel Vectra 16V. With an 8th place as the best result, he finished 17th in the points.
Reuter's results improved in 1998 and he scored three wins, finishing fifth in the final standings. In 1999, the last season for the German Supertouring Championship, Reuter added two wins on his account, finishing sixth in the points.
Runner-up in the inaugural season of the new DTM
In 2000, the new series (Deutsche Tourenwagen Masters) with an old acronym (DTM) started. Three manufacturers took part: Mercedes, Audi and Opel. Reuter was driving the #7 Opel Astra V8 Coupe for Team Phoenix, scoring four wins in 16 races and finishing as the championship runner-up, behind Bernd Schneider.
In 2001, Reuters' best result was a fourth place at A1 Ring and in the season-closing race at Hockenheim. He was ninth in the final classification. In 2002, he dropped to 10th place, again not scoring podiums or wins. In 2003, Reuter moved to Team Holzer but results weren't better. At the end of one more season without wins or podiums, he was 10th in the standings.
2003 - first and only win for Opel at Nürburgring 24h
However, the season 2003 would be remembered as a special year in Opel's history  because the manufacturer from Rüsselsheim scored its first and only victory at 24 hours of Nurburgring. The drivers of the victorious Opel Astra V8 Coupe were Manuel Reuter, Timo Scheider and Marcel Tiemann.
For 2004 DTM season, the coupe style cars were replaced by four-door sedans. Opel was running with Vectra GTS. After a long time, Reuter reached a podium, finishing third at Oschersleben. At the end of the season, he was 12th in the points. Opel announced that it would leave DTM at the end of 2005 season. Reuter had the worst results of four Opel drivers, finishing 17th in the points. At the end of the season, he also retired from racing.
Developing OPC models from 2006 to 2013
He remained with Opel until 2013, being included in the development of the OPC models. Since 2006, Reuter was an expert commentator of the DTM races for ARD TV channel. Reuter also founded his own company Driving Performance, developing and organising various events which combine automotive world, motorsport and business.
Together with his friends, Reuter founded the charity Athletes Care, which helps people whose fate and problems are not in the public focus. Recently, Manuel Reuter has committed himself to a new business - real estate project development.