Career Summary:
Milka Duno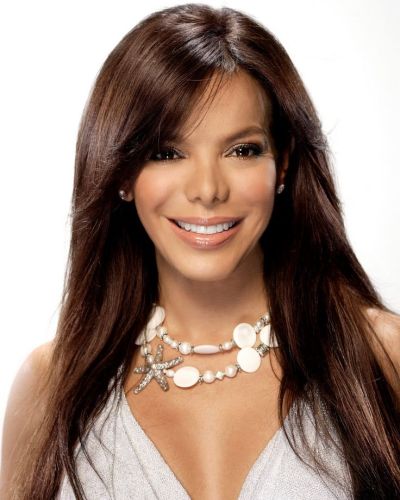 April 22, 1972

50

Venezuela

Not Active

242

7

16

1

1

2.89%

6.61%
Milka Duno is a former racing driver from Venezuela who was active between 1996 and 2014, participating in the sports car, open-wheel and stock car competitions. Besides her racing career, she gained much attention as a former model and academically educated person.
She was most successful in the sports car racing, scoring several class victories in the American Le Mans Series and Rolex Sports Car Series, even finishing as ALMS LMP675 class vice-champion in 2001. Later she spent four seasons in the IndyCar Series and three seasons in the ARCA Series. She retired from racing after few starts in the NASCAR Nationwide and NASCAR Truck Series in 2014.
Late start of a racing career
Born in April 1972 in Caracas, Milka Duno worked as a model and a naval engineer before starting his racing career in 1996. Her first competition was the Venezuelan GT Championship in which she finished in the second place.
After three seasons in national competitions, Mika moved to the United States in 1999. She attended racing schools and participated in different championships, such were Barber Dodge Pro Series, Ferrari Challenge or Panoz GT Series.
ALMS debut in 2000, vice-champion in 2001
Duno continued to race in the Barber Dodge Pro Series and Panoz GT Series in 2000 but also made a debut in the American Le Mans Series. She joined Chamberlain Motorsport to drive Chrysler Viper GTS-R in three races, finishing third in GTS class at Adelaide Street Circuit in Australia. She was the first woman to finish in a class podium in this championship.
In 2001, Duno joined Dick Barbour Racing to drive Reynard 01Q-Judd prototype in the LMP675 class of the American Le Mans Series. She scored four class victories over the season, finishing second in the points of the LMP675 class. Her partners in most races were Didier de Radigues and John Graham.
Debuting at Daytona and Le Mans in 2001
Outside ALMS, Duno made a debut at Daytona 24 Hours and Le Mans 24 Hours in 2001. At Daytona, she was driving the #15 Dodge Viper GTS-R for Chamberlain Motorsports, finishing in 31st place. At Le Mans, Duno raced with Dick Barbour's Reynard-Judd, not finishing the race.
In 2001, Duno had a wide schedule of races, also participating in the Europe-based World Series by Nissan. She was driving for the Italian team Vergani Racing, scoring one single point. She joined the team in two more WSN rounds in 2002 but also raced in the Formula Nissan 2000.
2002 ALMS season with three teams
In 2002, Duno stayed in the American Le Mans Series, racing with three different prototypes during the season. She was driving Panoz-Mugen for MBD Sportscar Team in four races, then Lola-Judd for Intersport in one race and finally Dome-Judd for Chamberlain in three races.
She also returned to Le Mans, not finishing the race in the #19 Panoz LPM07-Mugen of MBD Sportscar Team. Her co-drivers were Didier de Radigues and John Graham.
In 2003, Duno left ALMS to spent a season in the World Series Light with Vergani Racing, not scoring wins or podiums in sixteen races to finish 11th in the points.
Victories at Homestead and Petit Le Mans in 2004
In 2004, Duno competed full time in the Grand-Am Rolex Sports Car Series with Howard-Boss Motorsports, driving a Crawford-Pontiac prototype. She finished fifth in the points. She won one race, at Homestead-Miami, sharing a car with Andy Wallace.
In 2004, Duno also participated two ALMS races, scoring yet another LMP 675 class victory at Petit Le Mans, driving a Lola-Judd for Intersport Racing.
In 2005, she stayed with Howard-Boss Motorsports in the Rolex Sports Car Series, scoring again one victory in a Crawford-Pontiac prototype. Together with Andy Wallace and Jan Lammers, she won Mont-Tremblant 6 Hours. She ended a season 8th in the points.
Second place at Daytona 24h before switching to IndyCar Series
For the 2006 Rolex Sports Car Series, Duno moved into Riley-Pontiac prototype, driving for Citgo Racing by Samax. Sharing a car with Dario Franchitti, Marino Franchitti and Kevin McGarrity, she finished 8th at Daytona 24 Hours. Later in the season, she recorded two seventh-place finishes, ending a season 23rd in the points.
In 2007, Duno started a season with Samax in the Rolex Sports Car Series. Driving the #11 Riley-Pontiac, she finished second at Daytona 24 Hours, becoming the highest-finishing female driver in the history of the race. Her co-drivers were Ryan Dalziel, Darren Manning and Patrick Carpentier.
Hard first season in the IndyCar Series
Duno participated in two more Rolex Series races in March 2007 and then Samax Motorsport decided to put her into the IndyCar Series. She planned to race in ten events but recorded seven starts in the #23 Honda.
During the season, in August, she was on probation because of bad performances, being required to improve her skills. Her best result in seven races was the 11th place at Texas Motor Speedway. In May, in her Indianapolis 500 debut, Duno retired after an accident on lap 65.
Two IndyCar seasons with Dreyer & Reinbold Racing
In 2008, Samax chose not to return to the IndyCar Series and Duno signed with Dreyer & Reinbold Racing. She made eleven starts in the #23 Honda, finishing best in 14th place at season's finale at Chicagoland Speedway. At Indianapolis 500, she finished 19th, as the highest-placed female driver.
Duno stayed with Dreyer & Reinbold for another part-time season in 2009. She participated in nine races, finishing best in the 16th place at Kansas. At Indianapolis 500, she was 20th.
2010 – full-time IndyCar season with Dale Coyne Racing
In 2010, her fourth IndyCar season, Duno finally have a full-time ride. She was driving the #18 Honda for Dale Coyne Racing. She competed in sixteen of 17 races. She failed to qualify for the Indianapolis 500.
In other races, she was no better than 19th, finishing last (23rd) in the points among all full-time drivers. She was a part of the history at Chicagoland Speedway's race in August when five female drivers qualified for the race for the first time. Other female racers were Danica Patrick, Simona de Silvestro, Ana Beatriz and Sarah Fisher.
Switching to stock car racing in 2011
In 2011, Milka Duno left IndyCar Series and switched to stock cars racing. She made a one-off attempt in the ARCA Racing Series a year earlier, in the season-opening event at Daytona International Speedway. For 2011, she signed with Sheltra Motorsports to race full-season in their #63 car. During the season, the team shortly ceased their operations so Duno's schedule was shortened to twelve races.
In the 2012 ARCA season, Duno drove for Eddie Sharp Racing in five events and then for Dave Leiner Racing in nine events. The tenth place at New Jersey Motorsports Park was her best result.
The season 2013 was her first full season in the ARCA Racing Series. She spent it in the #35 car of Venturini Motorsports, finishing seventh in the final championship standings. Her best race result was the eighth place at Salem Speedway.
Finishing a career in NASCAR
After three seasons in ARCA Racing Series, it was a time to made an attempt in NASCAR. She signed with RAB Racing to drive the #29 Toyota in several races of the NASCAR Nationwide Series. After failing to qualify at Bristol and Dover, she finally started a race at Kansas Speedway. He crashed out and was classified 40th. She became the first Hispanic female driver in history to compete in a NASCAR national series in the USA.
In the season's finale at Homestead-Miami Speedway, she was driving the #87 Toyota for RAB Racing, finishing 34th. In 2014, Duno also recorded one NASCAR Truck Series starts, driving the #1 Chevrolet for MAKE Motorsports at Talladega Superspeedway. She was in the lead for two laps and finished 25th.
'Go, Milka, Go!' is awarded book
Three NASCAR starts marked the end of Milka Duno's racing career. Besides racing, she would be also remembered after her Milka Way Foundation and bilingual kids book 'Go, Milka, Go!' Through her foundation, which she founded in 2004, she was encouraging kids and youth to achieve more academically.
In 2008, she published a book 'Go, Milka, Go!' in which she is an animated character who is teaching the importance of education. The book was awarded the Best Young Adult Sports/Recreation Book of 2009 at the 11th Annual International Latino Book Awards.
Photos: Milka Duno Fan Page, Garry Dodds,