Career Summary:
Piercarlo Ghinzani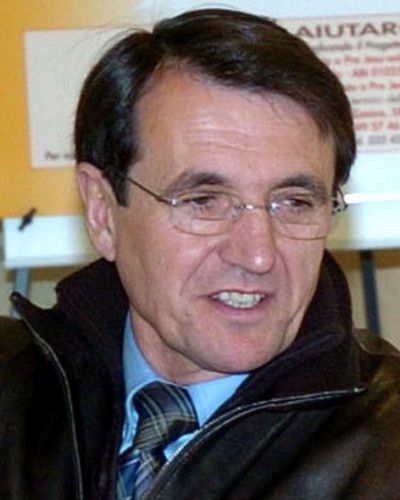 January 16, 1952

71

Italy

Not Active

163

Osella,Zakspeed,Ligier,Toleman,Martini Racing

13

30

3

4

7.98%

18.40%
Piercarlo Ghinzani is a former racing driver from Italy who raced in Formula One between 1981 and 1989 but his career was marked with an unbelievable number of retirements and unsuccessful qualifying attempts. He recorded 111 participations in the Formula One World Championship Grand Prix events, starting in 76 races.
In the sports car competitions, he recorded four starts at Le Mans 24 Hours with Martini Racing Lancia, retiring in all four attempts.
Formula 3 European and Italian champion early in a career
He was born on January 16, 1952, in Riviera d'Adda, near the cities of Bergamo and Milan in Lombardy region. His father had a machine shop, so ever since he was a child, Piercarlo had a great passion for motorsport. As a teenager, Ghinzani participated in the motorcycle races but later he switched to four wheels and in 1973 debuted in the Italian Formula 3 championship.
The progress through the lower ranks of formula racing was relatively slow but in 1977 he managed to win European Formula 3 championship. The following year, Piercarlo moved to Formula 2 but was able to finish only in 18th place. Surprisingly, he returned to Italian Formula 3 in 1979 and was crowned as a champion, beating the future Formula 1 star Michele Alboreto. After being unable to find an engagement in Formula 1, Ghinzani in 1980 and 1981 competed unsuccessfully in the sports car racing
Devastating record at Le Mans and the start of Formula career with Osella
The same year he debuted in Le Mans 24 Hours, driving for Lancia Corse team alongside Gianfranco Brancatelli and Markku Alen, but he retired on lap 26. Ghinzani had three appearances at Circuit de la Sarthe from 1981 to 1983 and each of them was inglorious. Driving a Martini Racing's Lancia, alongside Riccardo Patrese and Hans Heyer, he retired from each race. Unfortunately, the retirements over the years have become his trademark.
Parallel to his sports car racing duties, in 1981, Italian driver got an opportunity to drive in Formula 1 with Osella Squadra Corse team. He debuted in the Belgian Grand Prix at Zolder and finished 13th, while he failed to qualify for the following race in Monaco.
First full-time season in F1
Ghinzani had to wait until 1983 for the full-time drive in Formula 1 World Championship, again with Osella. It was a really tough and a bit frustrating year for the guy from Lombardy. He failed to qualify for six opening races and later had other two DNQ. Piercarlo also had six retirements that year and only once managed to finish the race. He took the 11th place in the Austrian Grand Prix.
Osella Squadra Corse was one of the outsiders, so the poor results weren't surprising. However, in 1984, Ghinzani scored his only points in F1 career. He surprisingly finished 5th in Dallas Grand Prix and picked two points, before finishing 19th in the Drivers' championship. The progress was evident because he was able to finish other four races and failed to qualify for the race only once.
Inglorious episode with Toleman
The start of 1985 Formula 1 season was again poor for Ghinzani and Osella team. In the mid-season, he was called by Toleman team but despite having a more competitive car, Ghinzani failed to finish the race. Like many times before, the Italian retired from every race he entered, mainly due to engine failures.
After an inglorious spell with Toleman, the Italian driver returned to Osella in 1986. It was another painful season full of retirements. Driving an outdated and totally uncompetitive car, he was able to finish only one Grand Prix, taking the 11th place in Austria.
Ligier and Zakspeed adventure
Before the beginning of the 1987 season, Ghinzani moved to Ligier. The French team was more ambitious but because it had troubles with the engine supplier, it had a pretty poor campaign. Piercarlo managed to finish more races than in the previous campaign but he again ended the season empty-handed and the 7th place in Belgium was his best result.
Ghinzani's journey from one to another outsider team continued in 1988 when he signed with Zakspeed. The small German team experimented a lot with its cars and the results were poor. Piercarlo failed to qualify for most of the races that year, while his best result was the 14th place in Canada and in Germany.
Return to Osella and retirement
The season of 1989 was his last in Formula 1. He returned to Osella and became a driver with most appearances in the team's history. Unfortunately, his last season was also the worst one. Italian driver was even unable to go through prequalifying sessions in 13 out of 16 races, while in the remaining three when he managed to qualify, he retired from the race. That was really frustrating and before the last race of the season in Australia, Italian announced that he will retire from Formula 1. In his last race in Adelaide, Ghinzani retired after a crash with Nelson Piquet.
Despite having an inglorious F1 career, Ghinzani holds one record in the series. He is a driver with the most appearances in Formula 1 without qualifying in the top 10.
Running his own team
After retiring as a racing driver, Ghinzani formed his own team which has competed in the junior ranks of formula racing. He was also running the Italian team in A1GP Series. His team was more successful than he was and, as he once told, the biggest success was the promotion of more than 50 young drivers.
"I'm disappointed that I never had the opportunity to show what I was truly capable of. My results in F1 were dictated by vast differences in performance due to the financial gulf between the big and small teams. Without a half-decent chassis, engine, and tires, you were sometimes just a spectator," told Ghinzani commenting his career.
In summer of 2015, Ghinzani sold his racing cars collection, including two Formula 1 Osellas and a Toleman.
Photo: brandesautographs.com carthrottle.com f1since81.wordpress.com pinterest.com acisportitalia.it