Career Summary:
Alex Gurney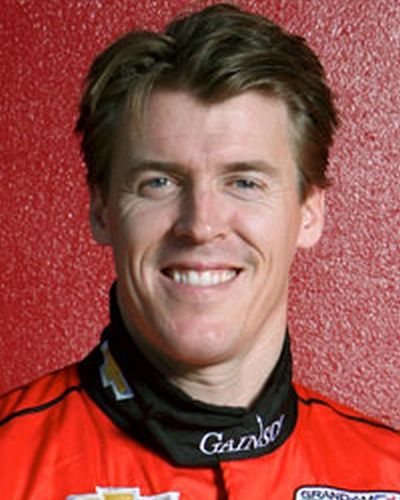 September 04, 1975

46

United States

Not Active

180

16

52

8

8

8.89%

28.89%
Alex Gurney is an American former racing driver, a son of a racing legend Dan Gurney. Alex also left a significant trail in the North American motorsport history, mostly in sports car racing, winning two championship titles in the Grand American Rolex Sports Car Series in 2007 and 2009, at the wheel of Gainsco/Bob Stallings Racing Riley-Pontiac prototypes. Alex retired from racing in 2014.
Starting a racing career after a graduation
Alexander Gurney was born in September 1974 in Newport Beach, California, as the youngest son of the American racing legend Dan Gurney.
Alex was exposed to auto racing from the time he was born but he started his own racing career relatively late, in 1998, after he earned a bachelor's degree in business administration at the University of Colorado in 1997.
No victories in open-wheel racing
His first competition was the Barber Dodge Pro Series in 1998 and then he moved to the Toyota Atlantic Championship in 1999 with Team Green. Without wins or podiums, he finished 12th in the points. In 2000, Alex raced with father's team All American Racers and scored his maiden podium in the Atlantic Championship, finishing the season in the 8th place.
In 2001, Alex moved to the UK to race with Fortec Motorsport in the British Formula 3 Championship. After a relatively poor season, he returned to Atlantic Championship in 2002 and scored four podiums with Dorricott Racing, finishing third in the points behind Jon Fogarty and Michael Valiante.
Starting a new career in sports car racing in 2005
Alex was out of racing for two years and then returned to a cockpit of a race car in 2005, entering the Grand American Rolex Sports Car Series with Gainsco/Blackhawk Racing. In his first season in sports car racing, he was driving the #99 Riley MkXI-Pontiac in eight races, sharing a car with Bob Stallings. Their best result was the second place at Watkins Glen 200 Miles.
In 2006, Alex stayed in the #99 Riley-Pontiac for his first full season in the Rolex Series. He was on a podium three times, finishing eleventh in the Daytona Prototype classification. He was sharing a car with four different drivers: Bob Stallings, Jim Vasser, Rocky Moran Jr. and Jon Fogarty.
Grand-Am Rolex Series champion for the first time in 2007
In 2007, Alex Gurney reached the peak in the #99 Riley-Pontiac, winning seven races and becoming Daytona Prototype Rolex Series champion. The season started with a DNF at Daytona 24 Hours but after that, he and Jon Fogarty collected seven wins to take the title with two-point gap ahead of Scott Pruett.
Next year, in 2008, Scott Pruett and Memo Rojas took the championship title while Alex Gurney and Jon Fogarty finished as vice-champions. They opened a season with second-place finish at Daytona 24 Hours and later scored just one victory at Mid-Ohio. Their co-drivers at Daytona were Jim Vasser and Jimmie Johnson.
One more Grand-Am championship title in 2009
In 2009, Alex Gurney and Jon Fogarty were again the most successful drivers in the Grand-Am Rolex Series, scoring four wins in the #99 Riley-Pontiac and beating again Scott Pruett in the title fight. They won races at Virginia, Laguna Seca, Barber Motorsports Park and Miller Motorsports Park. At Daytona 24h, they were seventh.
In 2010, the defending champions switched to Chevrolet engines in their Riley prototype, scoring just one victory and finishing third in the points. In 2011, the last season with Riley prototypes, Gurney and Fogarty won two races (Laguna Seca, Montreal) to finish fourth in the points.
Retiring from racing in 2014
For the 2012 Rolex Series season, the team switched to a new Corvette DP was introduced. The #99 car didn't score wins, just five podiums, and Gurney/Fogarty finished eighth in the points.
The season 2013 was the last full season for Alex Gurney. He spent it with Jon Fogarty in the #99 Corvette DP, scoring one last victory at the Circuit of the Americas for the third place in the final standings.
After nine seasons in the #99 Gainsco cars, Alex Gurney made his last start at Daytona 24 Hours in January 2014, sharing a car with Jon Fogarty, Memo Gidley and Darren Law. They didn't finish the race.
Photos: Alex Gurney, Dennis L. Tanney,