Career Summary:
Bobby Allison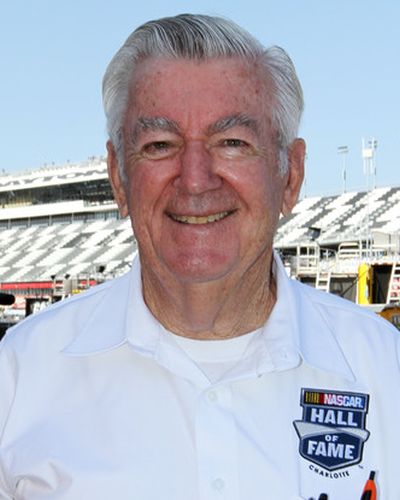 December 03, 1937

84

United States

Not Active

789

91

269

60

11.53%

34.09%
As one of the Allison brothers, Bobby was a member of Alabama gang and a successful NASCAR driver, most notable for his wins in the seventies and eighties.
He scored 84 NASCAR Cup Series wins, including three wins at Daytona 500 in 1978, 1982 and 1988. He was the Winston Cup champion in 1983.
Robert Arthur 'Bobby' Allison was born in December 1937 in Miami, Florida, and started racing at the age of seventeen. After graduating from high school, Bobby worked as a mechanic for Carl Kiekhaefer, for whom he also raced in 19 Grand National events.
After he returned to Miami, Bobby Allison raced under the pseudonym Bob Sunderman, because he didn't want to upset his mother. Unfortunately, his father found out the truth after just one race and he told him that if he was going to race, he should do it with honor and use his own name.
Beginning with the Alabama Gang
From that moment, Bobby Allison's career truly kicked off. In 1952, Bobby, with his brother Donnie, Kenny Andrews and Gill Hearn, left Florida in quest of bigger events. They had great success in Montgomery Speedway in Montgomery, Alabama, and soon, they got the nickname – The Alabama Gang.
Bobby Allison, the oldest Daytona 500 victor
In 1965, Bobby Allison moved to Grand National Series, winning his first race in 1966 at Oxford Plains Speedway. Over the years, he snatched 84 wins with two more uncredited ones: the 1971 Myers Brothers 250 and the 1973 National 500. He also had three Daytona 500 victories, in 1978, 1982 and 1988, which was his last win that he shared with his son Davey who was one second behind him. At 50 years of age, he was then, still is, and probably will forever be the oldest driver who won Daytona 500.
Fight with Yarborough marked Bobby's career
One event that marked Bobby Allison's time in NASCAR was the infamous fistfight at the 1979 Daytona 500. Bobby, Donnie and Cale Yarborough crashed during the race but they returned to fight for the first place with 8 laps to go. Donnie Allison was leading the race and Yarborough crashed into him, enabling Richard Petty to win the race. Bobby was two laps down and when the race finished, he returned to the crash site to see if his brother was okay and to give him a lift. At that exact moment, Cale Yarborough ran up to him, blaming him for the wreck, punching him in the face with his helmet. That event led to all three of them being fined, but later refunded and thanked for bringing NASCAR a great amount of popularity!
Family tragedy and retirement from NASCAR
Bobby Allison is not only one of the most successful figures in NASCAR but also one of the most tragic ones as well. Both of his sons died within a year – in 1992, during a NASCAR practice, his younger son Clifford Allison was fatally injured and later in 1993, Davey Allison died in a helicopter accident at Talladega Superspeedway. Because he was severely injured and nearly killed at Pocono Raceway in 1988 on the first lap of Miller High 500, Bobby Allison had to retire from NASCAR. Also, as a result of the injury, he has no memory of his father-and-son win at Daytona.
Bobby is one of the NASCAR greatest drivers
Even though he only had one NASCAR Winston Cup championship title in 1983, Bobby Allison is among the greatest drivers in NASCAR history, and he earned his place in NASCAR's Hall of Fame in 2011. However, there's much more to Bobby Allison's impact on the sport. His on-track and off-track battles made him a true NASCAR legend and one of the most popular racers ever.
Video - Bobby Allison's crash at Talladega, 1987