Career Summary:
Eddie Jordan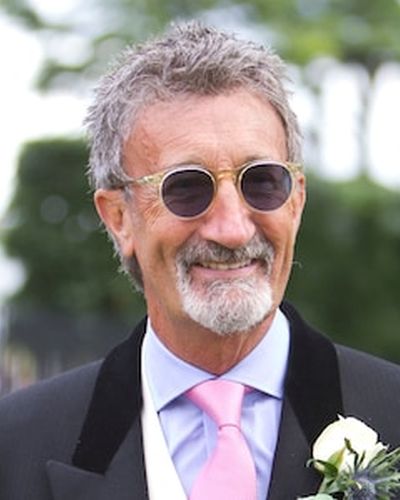 March 30, 1948

74

Ireland

Not Active

52

3

1

5.77%
Eddie Jordan is an Irish former racing driver and team owner. As a driver, Jordan raced during the 1970s and early 1980s, without any notable success.
He founded a racing team in 1980, competing first in the Formula 3 and Formula 3000, then switching to Formula One World Championship in 1991. Jordan Grand Prix stayed in Formula 1 until 2005, scoring four wins and 19 podiums in 250 starts. The team's best result was the third place in the 1991 season.
Jordan raced with single-seaters until 1980
Born in March 1948 in Dublin, Edmund Patrick 'Eddie' Jordan started his racing career in karting competitions in 1971. In the mid-1970s, he raced in Formula Ford and Formula 3. He was forced to sit out the season 1976 after a crash at Mallory Park. His first success and his only championship title came in the Irish Formula Atlantic, which he won in 1978.
He raced full-time in the British Formula 3 Championship in 1979 and 1980, scoring just one podium in two seasons and finishing 11th (1979) and 10th (1980) in the points.
1981 - World Championship wins in a Porsche, DNF at Le Mans in a BMW
In 1981, Jordan switched to sports car racing, recording few successful starts in the World Championship. He raced together with Siegfried Brunn in his Porsche 908/3 Turbo, taking S+2.0 class victories at Mugello 6 Hours, Monza 1000 Km and Silverstone 6 Hours.
In June 1981, Jordan made a debut at 24 Hours of Le Mans, driving the #53 BMW M1 Group 5 car for Emka Productions, together with David Hobbs and Steve O'Rourke. They retired after 236 laps.
Jordan recorded one more start in the World Endurance Championship in 1982, driving a Porsche 935 K3 for Charles Ivey Racing at Brands Hatch. Sharing a car with Glenn Loxton and Dudley Wood, he finished 16th.
1983 - epic fight for the F3 title between Brundle and Senna
In 1983, Jordan ended his racing career and focused on a career of a team owner. The team was founded in 1980 and it was active in the British Formula 3 since 1981, with David Leslie and James Weaver as main drivers, both finishing fifth in the championship in 1981 and 1982.
In 1983, Eddie Jordan Racing almost won the British F3 Championship with Martin Brundle at the wheel of Ralt RT3-Volkswagen. Winning five times over the season, he was fighting for the title until the last race, losing to Ayrton Senna. Some other drivers who raced for Eddie Jordan's team were Allen Berg, David Hunt, Tommy Byrne or Martin Donnelly.
Winning championship titles with Johnny Herbert, Jean Alesi
Eddie Jordan Racing's driver Allen Berg was the F3 vice-champion in 1984. Maurizio Sandro Sala did the same in 1986 and then Johnny Herbert became British F3 champion in 1987, driving a Reynard-Volkswagen.
The team stayed in F3 for two more seasons but the main competition in 1988 was the International Formula 3000 Championship. Martin Donnelly was third, Johnny Herbert finished eighth. In 1989, Jean Alesi became F3000 champion driving a Reynard-Mugen for Eddie Jordan Racing. In 1990, Eddie Irvine finished third in F3000 Championship.
Starting a Formula One adventure in 1991
Jordan's success in F3 and F3000 inspired the creation of the Jordan Grand Prix F1 team for the 1991 season. Andrea de Cesaris and Bertrand Gachot were hired to drive Jordan 191 F1 cars, powered by 3.5L V8 Ford engines.
The Italian stayed in the #33 for the entire season while Gachot was replaced in the #32 car after ten rounds because he was sent to a prison for attacking a taxi driver. They managed to collect some points which placed the team in the fifth place among 18 teams which took part in the season.
Michael Schumacher started an F1 career with Jordan's team
The replacement for Gachot was relatively unknown German driver Michael Schumacher, for whom the team received $150,000 from Mercedes-Benz who wanted to give their young driver an F1 experience.
Schumacher didn't finish the race in his F1 debut in the Belgian Grand Prix. After that, he signed with Benetton for the remainder of the season. Jordan went to court, wanting to prevent Schumacher driving for Benetton, but he lost the case as they had not yet signed a contract. Roberto Moreno (two races) and Alex Zanardi (three races) drove the #32 car in the last five Grand Prix races.
First pole position in 1994, first F1 podium in 1995
In 1992, the team was forced to switch to cheaper Yamaha V12 engines, with Stefano Modena and Maurício Gugelmin as drivers. Modena scored one single point in the last race of the season. In 1993, the team switched to Hart V10 engines and Rubens Barrichello came as the main driver. Five drivers were driving the second car, Eddie Irvine among them.
Barrichello and Irvine returned in 1994. Barrichello earned the sensational maiden pole position for the team in the wet qualifying for the 1994 Belgian Grand Prix. The team finished fifth in the championship that year.
Jordan switched to Peugeot 3.0 V10 engines in 1995, retaining Barrichello and Irvine as drivers. They both reached a podium in Canadian Grand Prix, finishing second and third respectively.
Damon Hill gave Jordan the maiden F1 win in 1998
Jordan Grand Prix was using Peugeot engines for two more seasons, in 1996 and 1997. Rubens Barrichello and Martin Brundle were drivers in 1996, Ralf Schumacher and Giancarlo Fisichella raced with Jordan in 1997, scoring three podiums.
In 1998, the former F1 champion Damon Hill came as a replacement for Fisichella and he earned the maiden F1 victory for the team in the Mugen-Honda equipped Jordan 198 at Belgian Grand Prix. Jordan's another driver Ralf Schumacher finished second in that race.
Third place among constructors in 1999
In 1999, racing with Mugen-Honda engine, Jordan Grand Prix scored the best result in its history, finishing third among constructors, behind Ferrari and McLaren-Mercedes. Damon Hill and Heinz-Harald Frentzen collected six podiums together, including two Frentzen's victories in France and Italy. Frentzen finished third in Drivers' standings.
The team was using Honda engines for three more seasons, until 2002. In that period, the drivers were Heinz-Harald Frentzen, Jarno Trulli, Ricardo Zonta, Jean Alesi, Giancarlo Fisichella and Takuma Sato.
Fisichella gave Jordan the last victory
After five seasons with Japanese engines, Jordan switched to Ford 3.0 V10 in 2003. Giancarlo Fisichella was the main driver and he gave the team its fourth and the last F1 victory. It happened under bizarre circumstances in the Brazilian Grand Prix.
The race was red flagged and stopped after a massive accident in a heavy rain. Initially, Fisichella was second behind Kimi Räikkönen but a few days later he was officially declared the winner. It was his maiden F1 race and the last for Jordan.
Financial struggle and a sale to Midland
In 2004, Jordan struggled financially and finished ninth in the points among ten teams. Eddie Jordan decided to sell the team to the Midland Group at the beginning of 2005. The team raced under the Jordan moniker for one more season, changing the name to Midland F1 Team in 2006.
The team was later sold to Spyker and then to Force India. Jordan's team had its base in Silverstone. Today, Force India team is still using that facility.
Working for BBC and playing drums in rock 'n' roll band
In a post-F1 career, Jordan started to work for BBC in 2009 as an F1 pundit during their coverage of F1 events. He was also writing a monthly column for the F1 Racing magazine.
Outside motorsport, he was an active member of rock 'n' roll band V10, playing drums. The bend still performs under the name Eddie and the Robbers. As an entrepreneur, he owned several brands such are Vodka V10 or EJ-10 energy drink. He's a patron of the child cancer charity CLIC Sargeant. In 2007, he published an autobiography 'An Independent Man'.
Irish Motorsport Hall of Fame inductee
As well as being inducted into the Irish Motorsport Hall of Fame, Eddie Jordan has been awarded two prestigious awards in Ireland for his outstanding contribution in motorsport and his charity work over the years:  the James Joyce Award from the Literary and Historical Society of the University College Dublin, and the Gold Medal of Honorary Patronage of the University Philosophical Society of Trinity College, Dublin.
In 2012, he was awarded an honorary OBE (Order of the BritishEmpire) for his services to charity and motorsport.