Career Summary:
John Bowe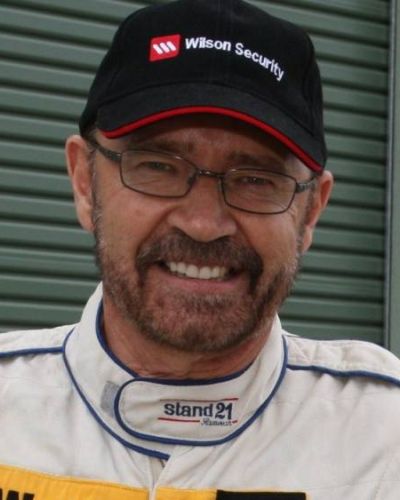 April 16, 1954

67

Australia

Not Active

1030

213

439

95

153

20.68%

42.62%
As the winner of the prestigious races and national championships, John Bowe is one of the greatest legends of the Australian motorsport.
He won Australian Drivers' Championship two times (1984, 1985), Australian Sports Car Championship once (1986) and Australian Touring Car Championship once (1995).
He was a two-time winner of the greatest Australian race Bathurst 1000, in 1989 and 1994, in both occasions together with Dick Johnson. At Mount Panorama Circuit, he also won Bathurst 12 Hour two times, in 2010 and 2014.
Successful period in the open-wheels racing
Born in April 1954 in Devonport, Tasmania, John Bowe began racing as a teenager, competing in Formula Vee. In 1971, he won the Tasmanian state championship and by the end of 1977, he competed in the lower ranks of the formula racing in Australia.
In 1978, Bowe moved to the Australian Drivers' Championship, an open-wheel national championship which will later become Australian Formula 3. In 1979, John was the series runner-up, as well as the Australian Formula 2 runner-up. After winning the titles in 1984 and 1985 as a driver of Chris Leach racing team, Bowe left the series.
Switch to sports and touring cars
Bowe picked some experience in the sports car racing in 1985 when he appeared in selected events of Australian Sports Car Championship and Australian Endurance Championship. In 1986, John drove full-time in the ASCC and won the title on the first attempt. Driving a Veskanda C1 Chevrolet, he won all five races that season.
Next year, he was the series vice-champion, but he also entered the Australian Touring Car Championship, driving a Ford Sierra RS500. Bowe again did very well and finished the season as a runner-up, behind Dick Johnson with whom he scored his maiden victory in the prestigious Bathurst 1000 race in 1989. That year Bowe again finished the ATCC season as a vice-champion, again losing to Dick Johnson.
DJR's long servant
Even though he was still a driver of Dick Johnson Racing, one of Australia's most prominent racing teams, Bowe struggled a bit in the next two years, in both ATCC and Australian Endurance Championship. The team's, as well as Bowe's fortune, reversed in 1993  with the advent of the V8 based regulations that in 1997 would become known as V8 Supercar.
Driving a new Ford EB Falcon, Bowe finished the season in 3rd place, behind Glenn Seton and former Formula 1 champion Alan Jones. Driving the same car, Bowe in 1994 dropped to the 6th place in the final standings. As a consolation, John for the second time won the Bathurst 100 and for the first time, he was victorious at Sandown 500. In both races, he was driving alongside Dick Johnson.
Bowe won ATCC title in 1995
Finally, in 1995 a big momentum has arrived. Bowe won the ATCC title driving a Ford EF Falcon. En route to the trophy, John scored four race wins – at Symmons Plains Raceway, Bathurst, Winton Motor Raceway, and Oran Park Raceway. The same year he also triumphed at Sandown 500 for the second time, again driving alongside Dick Johnson, and also won Bathurst 12 Hours for the first time.
He didn't defend his V8 Supercars crown in 1996 but he still did a good job. Bowe finished the season as a vice-champion, losing to Craig Lowndes who won his maiden title that year. In 1997, Bowe again was a runner-up. After a very tight battle, John had to congratulate Glenn Setton who won his second and the last title.
Departure from DJR Team
At the end of 1998, Bowe left Dick Johnson Racing team and signed with PAE Motorsport but the results weren't impressive. In almost three years, he was able to score only one race win and it was no surprise when he was released from the team in 2001.
In 2002, Bowe signed with Brad Jones Racing and stayed with the team until the end of 2006 season. Unfortunately, the results again were below the Bowe's reputation and it was clear that he wasn't as good as he was before. The 3rd place at 2004 Bathurst 1000, when he was driving alongside Brad Jones, was just a swan song.
The season of 2007 was his last in the V8 Supercars. He drove for Paul Cruickshank Racing, the small team with limited funds, so the results were very modest. At the end of the season, Bowe was 30th in the standings, which wasn't a glorious end of the most important chapter of his career during which he was involved in several incidents. Some incidents were caused by him and some of them were a result of altercations with other drivers.
Return to the sports cars racing
However, Bowe wasn't ready to give up. He continued to race in the Australian GT Championship, but since 2008 his main occupation is racing in the Touring Cars Masters, series open to modified touring cars manufactured between 1963 and 1978. Bowe is a four-time champion of the series (2011, 2012, 2014, 2015) each time driving a Ford Mustang.
In the meantime, John Bowe also scored two victories at Bathurst 12 Hours. In 2010, he won the race driving a BMW 335i alongside Paul Morris and Garry Holt, while in 2014 he conquered the famous track driving a Maranello Motorsport's Ferrari 458 GT3 alongside Craig Lowndes, Mika Salo, and Peter Edwards.
Other racing activities
During his long and successful career, Bowe also had a lot of one-off appearances in various racing series worldwide. In 1987, he took part in the World Touring Cars Championship, in 1988, John tasted World Sports Prototype Championship as well as the European Touring Cars Championship and Asia-Pacific Touring Car Championship.
Photo: johnbowe.com.au supercars.com goodwood.com speedcafe.com motorex.com.au