Career Summary:
Ray Bellm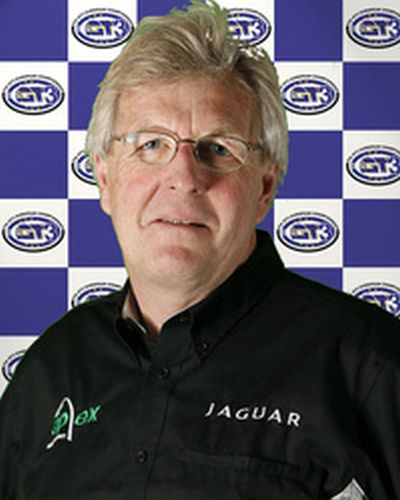 May 20, 1950

73

United Kingdom

Not Active

123

11

21

1

8.94%

17.07%
Ray Bellm is a British former racing driver who achieved the most in sports car racing, especially with prototype cars. He won C2 class in the World Sportscar Championship in 1985 and 1988, scoring also Le Mans 24 Hours victories in C2 class in those years. He did that with Spice Engineering team, which he co-founded together with Gordon Spice in 1984.
His best overall result at Le Mans was the fourth place in 1995 in a McLaren F1 GTR. A year later, he won the BPR Global GT Series with the same car.
In 1993, Ray Bellm was one of the co-founders of the Team Dynamics racing team which later achieved the great success in the British Touring Car Championship. Bellm himself competed in the BTCC between 1990 and 1993 but without any notable success.
Late start of a racing career
Born in May 1950, Raymond Bellm started to race relatively late, in the early 1980s. He contested in the historic sports car races and then, in 1983, he entered the inaugural season of the British Thundersports sports car series. He raced in a Chevron B19-Cosworth or Chevron B36-Hart,mostly sharing a car with Roger Anderson.
Bellm continued to race in the Thundersport Series in 1984 but, on the other side, he partnered Gordon Spice to establish a racing team.
Gordon Spice and Ray Bellm founded a team in 1984
Gordon Spice and Ray Bellm founded a team in 1984, having an international debut under the name Spice Tiga Racing at 24 Hours of Le Mans. They raced in the #70 Tiga GC84-Cosworth, with Neil Crang as third driver, not finishing the race.
A month later, they scored their first major international victory by winning C2 class at Nurburgring 1000 Km. They repeated the same at Brands Hatch, Spa and Imola.
World champion and Le Mans 24h winner in 1985
In the 1985 World Sportscar Championship, Spice Engineering dominated in C2 class with Tiga GC85-Cosworth, winning five races and taking the WSC title for Ray Bellm and Gordon Spice.
One of the victories was at Le Mans 24 Hours, where Bellm and Spice were sharing the #70 car with Irish driver Mark Galvin.
WSC vice-champion in 1986
In 1986, the team was running a Spice SE86C-Cosworth in C2 class of the World Sports-Prototype Championship. Spice and Bellm were the race winners two times, at Silverstone and Jerez, finishing second in the final standings, losing a title to Ecurie Ecosse.
At Le Mans, they were 19th overall and sixth in C2 class. The third driver in the #70 car was Jean-Michel Martin. Outside World Championship, Bellm participated in several races of the IMSA Camel Lights series in a Spice-Pontiac prototype, winning one race at Charlotte.
In 1987, Bellm recorded just one World Championship start, spending the most of the season in the German-based Supercup.
World champion and Le Mans winner again in 1988
In 1988, Ray Bellm and Gordon Spice won the FIA Cup for Group C2 drivers after they scored seven victories over the season in the #111 Spice SE88C-Cosworth. One of those wins was at Circuit de la Sarthe. The third driver was the Frenchman Pierre de Thoisy.
The season 1989 was Bellm's last with Spice Engineering. He retired at Le Mans, where he and Gordon Spice had a female co-driver Lyn St.James. Besides DNF at Circuit de la Sarthe, Bellm recorded seven more retirements that season.
Switching to touring car racing in 1990, winning team's title in 1991
Bellm left sports car racing in 1990 and switched to touring car racing. He joined Andy Rouse's team to drive the #51 Ford Sierra Sapphire in the British Touring Car Championship. He made just two starts in the first two rounds, at Oulton Park and Donington.
For the 1991 BTCC season, Bellm joined Vic Lee Motorsport to drive the #12 BMW M3. Scoring two podiums, he finished fifth in the points. His teammate Will Hoy became the champion and they won Manufacturers' championship. Next year, Bellm was driving the #5 BMW 318is, finishing 13th in the points without wins or podiums.
Ray Bellm and Steve Neal founded Team Dynamics in 1993
After Vic Lee' drug scandal, his team was liquidated ahead of 1993 BTCC season. Ray Bellm and Steve Neal took over all the assets of the team, merged it with Neal's Rimstock Racing and founded Team Dynamics.
Ray Bellm spent his last season in the BTCC as an owner/driver in the #11 BMW 318is, scoring a couple of wins among privateers to finish 6th in TOCA Challenge for Privateers and 29th overall in the championship.
Return to sports car racing in 1994
Bellm eventually sold shares to Steve Neal and left BTCC and the team, returning to sports car racing in 1994. He was driving a Porsche 964 Carrera RSR for Bristow Racing in the inaugural season of the BPR Global GT Endurance Series, scoring several wins in GT3 class.
In the same car, he competed at Le Mans 24 Hours, sharing a car with Harry Nutall and Charles Rickett. They didn't finish the race.
Racing with McLaren F1 GTR since 1995, winning a title in 1996
For the 1995 BPR Global GT Series, Bellm joined Gulf Racing to race in a McLaren F1 GTR. Sharing the #1 car with Maurizio Sandro Sala, Bellm scored five wins in GT1 class and finished third in the points. In June 1995, Bellm finished fourth overall at Le Mans, together with Maurizio Sandro Sala and Mark Blundell.
In 1996 BPR Global GT Series season, Ray Bellm and James Weaver became champions after winning four times in the #2 Gulf Racing McLaren F1 GTR. At Le Mans, they were ninth overall, sharing a car with JJ Lehto.
Ending a professional career in 1998
In 1997, the competition has been converted into the FIA GT Championship and Bellm joined Gulf Team Davidoff in just two championship races, plus Le Mans 24h. He recorded DNF at Le Mans, in a car he was sharing with Andrew Gilbert-Scott and Masanori Sekiya.
In 1998, Bellm was driving a Ferrari 333 SP for GTC Lanzante Motorsport in two races of the International Sports Racing Series, sharing a car with Klaus Graf. They reached a podium at Brno, finishing the race in the third place. It was Bellm's last race in a professional racing career.
Occasional racing during the 2000s, even in the WRC
In the following years, Bellm was appearing occasionally in different racing disciplines, from historic sports car racing and one round of the European GT3 Championship to rallying. He participated at 2000 London – Sydney Marathon, finishing 8th in a Porsche 911.
In 2004 and 2005, Bellm even recorded three starts in World Rally Championship events. He made a WRC debut at 2004 Wales Rally GB, finishing 30th in a Subaru Impreza WRX STi. In 2005, he participated in Finnish WRC round (27th) and Wales Rally GB (34th).
In 2004 and 2005, Bellm also served as a chairman of the British Racing Drivers' Club (BRDC).
Photos: Getty Images, McLaren, motorsport.com,