The Whys and Hows of Automotive Warranty Outsourcing
When automotive sales are increasing rapidly, and customer demands for quality products and services remain high, there is an ever-present need to manage the repair costs associated with warranties efficiently. Outsourcing a company's warranty operations has been proven to help reduce administrative costs while still providing excellent customer service. So, if you're in the market for ways to streamline your business processes related to warranty repairs, continue reading for more information about why it may be beneficial—and how you can go about doing so—to outsource your automotive warranty operations.
1. Overview of Automotive Warranty Outsourcing and its Benefits
Automotive warranty outsourcing is becoming increasingly popular for vehicle manufacturers looking to save time, money, and trouble managing the repair process. This warranty processing service typically involves working with third-party administrators responsible for communicating repair claims to dealers and providing status updates. Automotive warranty outsourcing can guarantee repairs are done timely and efficiently and provide visibility into operations.
With experts handling all aspects of the warranty claim management process, industries benefit from improved customer satisfaction, greater cost control, and higher ROI. As the auto industry evolves, automotive warranty outsourcing poses a viable solution that can make life much easier for both car companies and consumers.
2. Reasons to Outsource an Automotive Warranty Program
Outsourcing an automotive warranty program can provide several essential benefits. Automotive dealerships looking to have greater control over their operations may find that outsourcing can help them by taking time-consuming processes and delegating them to a service provider specializing in them. This can free up time for the dealership to focus on core operations and ensures that the job is handled correctly and efficiently.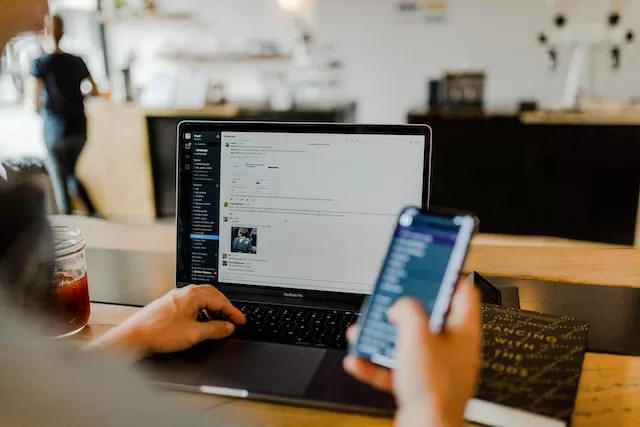 Offering extended warranty programs also allows dealerships to generate additional revenue while protecting customers from unexpected costs related to mechanical repair, making it a win-win situation. Finally, customers may be more likely to finance vehicles when they know an extended warranty is in place, allowing dealerships to increase sales without extra effort or expense.
3. Types of Automotive Warranty Programs You Can Outsource
Today'sToday's car owner has more options than ever when it comes to automotive warranties. By outsourcing warranty programs for your vehicle, you can benefit from extended coverage, large repair discount amounts, and no-fault repairs that provide the flexibility and peace of mind you need when something goes wrong.
Whether you are looking for transparent pricing plans, long service periods, or coverage plans that include roadside assistance, there is sure to be a program available to meet your needs. By researching the various types of warranty programs offered by third-party providers, you'll quickly realize the benefits they can bring to ensure your vehicle receives prompt maintenance whenever needed.
4. How to Choose an Automotive Warranty Provider
Choosing an automotive warranty provider can be tricky, as many factors must be considered. Research is critical in finding the right one for you. Make sure to read up on customer reviews and make sure that their services fit your car's model. Keep an eye out for warranties with a high coverage limit so you can feel secure if any significant repair must be done.
Additionally, look into what kinds of maintenance are covered in the warranty – some may cover regular oil changes, battery replacement, tire rotations, and new windshield wipers. Lastly, take advantage of membership rewards. Look for providers who offer perks like discounts on fuel and car washes due to your membership.
5. Tips for Implementing an Automotive Warranty Program
Automotive warranty programs are a great way to keep your customers returning while ensuring their cars run. Implementing one can seem daunting, but following these simple tips can make it hassle-free.
Establish an inventory of acceptable parts
Set clear payment expectations
Develop procedures for administering warranties
Prioritize customer service throughout the process
Advertise the program effectively to reach more potential customers.
6. Common Mistakes When Outsourcing an Automotive Warranty Program
When outsourcing an automotive warranty program, there can be many common mistakes that should be avoided. Not doing due diligence on the company being considered is a major mistake; it's essential to understand their culture, processes, and past experiences to ensure successful integration. Confusing the need for an online and hard copy presence can also lead to gaps in data collection, so entrepreneurs should ensure both systems are working together.
Additionally, when outsourcing an automotive warranty program, entrepreneurs should pay attention to pricing models and how workflows are managed, as poorly managed contract roles can result in lost profits. All these areas of evaluation are essential when considering a team for outsourcing which can ensure future success for any business operations.
Automotive warranty outsourcing has many advantages for car owners, not the least of which is saving time and money. However, the entire process can be daunting, so it's essential to approach it carefully. Researching potential providers should help you identify the right partner for your unique needs—one that can provide a reliable, cost-effective automotive warranty program over the long term. With this thought in mind, outsourcing an automotive warranty program is hoped to be simpler and more prosperous for all involved.