Career Summary:
Bjorn Waldegard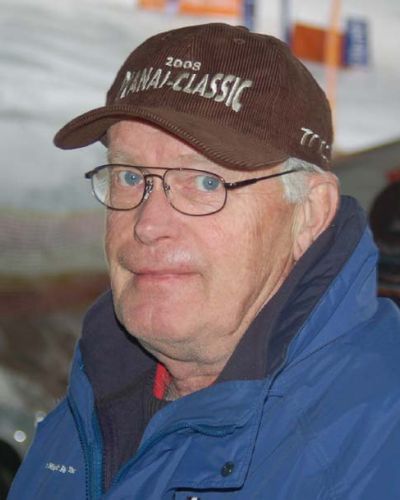 November 12, 1943

August 29, 2014

Norway

Not Active

191

Fiat,Daimler-Benz,Toyota,Ford,Lancia

39

77

20.42%

40.31%
Bjorn Waldegard was a Swedish rally driver who was active in the early days of the World Rally Championship during 1970s. He won the inaugural World Rally Championship for drivers in 1979 as well as four international rallies before the WRC was formed. During his WRC career, which lasted until 1992, Waldegard participated in 95 WRC events and scored 16 wins and 35 podiums.
Early rallying years with Volkswagen
Björn Waldegård  was born on November 12th, 1943, in Rimbo, Sweden. He started rallying in 1962 and in the beginning, he competed mostly in national events. He recorded first international outings in 1965, entering the European Rally Championship with Volkswagen 1500S. He competed in Great Britain and Finland, but his best result was the 3rd place at the Swedish Rally.
In 1966, Waldegard had the same schedule but he also traveled to Greece and competed at the famous Acropolis Rally. He mostly rallied with Volkswagen 1600 TL, but his car at RAC Rally was unusual – Volkswagen 1600 Variant.
Waldegard switched to Porsche 911 in 1967 and won the Swedish Rally Championship two years in a row. On the international scene, his best result was the second place at 1967 Gulf London Rally. He participated for the first time at Rallye Monte-Carlo in 1968, driving the Porsche 911 T and finishing in tenth place.
1969 Rallye Monte-Carlo victory with Porsche
A year later, as a Porsche factory driver, he won the 1969 Rallye Monte-Carlo with Porsche 911 S. The 1970 season was even more successful, because Waldegard repeated the victory at Monte Carlo Rally and added two more international victories at Swedish Rally and Österreichische Alpenfahrt.
In 1971, Waldegard was without victories but he took podiums at Monte-Carlo and RAC Rally, still driving for Porsche. In 1972, he reached two podiums, at the Swedish Rally with Porsche 911 S and in Portugal with Citroen SM Bandama.
Four different cars in the first World Rally Championship
In 1973, when the inaugural World Rally Championship was organized, Waldegard participated in nine WRC events with four different cars. He drove Fiat Abarth 124 Rallye in Monte-Carlo, Portugal and Marocco, he finished only one race in Marocco. He finished in sixth place.
Volkswagen Käfer 1302 S was his car at Swedish Rally and he finished sixth. At East African Safari Rally Waldegard competed and retired with Porsche 911 Carrera RS. His last rally car in 1973 was BMW 2002, he competed with that car in four events and finished 4th at the Int. Österreichische Alpenfahrt.
Hans Thorszelius joined Waldegård in 1970
One more season with four different cars followed in 1974. Waldegard was driving Toyota Celica, Toyota Corolla, Porsche 911 and Opel Ascona. His best result was second place with Porsche at East African Safari Rally.
In 1975, in five out of nine rallies, Bjorn competed with Lancia Stratos HF, winning two events – Rally Sweden and Rallye Sanremo. His co-driver in those races was Hans Thorszelius, who rejoined Waldegård again after 1970. Apart from Lancia, his drove in 1975 Fiat 124 Abarth Rallye and Toyota Corolla.
Lancia Stratos HF was Waldegård's victorious car at 1976 Rallye Sanremo. Earlier that year, he finished second at Rallye Monte-Carlo. In the last race of the season, at Lombard RAC Rally, Bjorn was driving Ford Escort RS 1800 MkII and he finished third.
Runner-up in the inaugural FIA Cup for Rally Drivers
In 1977, the FIA Cup for Rally Drivers was organized parallel to Championship for manufacturers and Sandro Munari became the first unofficial world champion. Bjorn Waldegård was next to Munari, after winning two out of six rallies. Waldegård was driving the full season with Ford Escort RS 1800 MkII and he won at Safari Rally and Acropolis Rally.
In 1978, Waldegård participated in just four races of the FIA Cup, driving Ford Escort RS 1800 and Porsche 911, and finished 14th in the standings. He won one race, the Swedish Rally.
World rally championship title with Ford and Mercedes
One of his most successful seasons was definitely in 1979. He participated in nine events of the World Rally Championship, which included drivers' championship for the first time, and he won the world's title. He triumphed with Ford Escort RS 1800 at Acropolis Rally and Canadian Criterium Molson du Quebec, adding three-second places at Monte-Carlo, Sweden and Portugal. He was also driving Mercedes-Benz 450 SLC in two races, finishing sixth at Safari Rally and second at Rallye Bandama Côte d'Ivoire.
Victory by one point ahead of Hannu Mikkola
Waldegård won his first and only world's title in a heartbreaking finish at the last rally of the season, in a close fight against Hannu Mikkola. Waldegård finished second, behind Mikkola, and took the title with just one point advantage. In the last race, both were driving Mercedes, but earlier in the season, they competed with Fords and earned first manufacturers' title for Ford.
Waldegård switched to Toyota in 1981
In 1980, Waldegård and Thorszelius celebrated at the Rallye Côte d'Ivoire with Mercedes and it was their only victory in the season, which helped them finish 3rd overall in the final standings. Earlier that season, Bjorn took podiums with Fiat 131 Abarth in Monte-Carlo and Sweden. At Lombard RAC Rally he was driving Toyota Celica 2000 GT for Toyota Team GB, but he didn't finish the race.
At the opening event of the 1981 season, Waldegård competed with Ford Escort RS 1800 and finished eighth. Later in the season he switched to Toyota Celica 2000 GT and took just one podium in six races, finishing third in Portugal. At the end of the year, he was just 18th in the WRC classification.
Audi Quattro and Ferrari 308 GTB on the list of cars
In 1982, Waldegård was again Toyota driver, apart from the opening round in Monte-Carlo, where he competed with Porsche 911 SC. He took the victory at Rally of New Zealand with Toyota Celica 2000 GT and finished sixth in the championship. Audi Quattro entered the competition in 1982 and Waldegård also tried a new car, at International Welsh Rally, which was a part of the British Championship. He dominantly won with Audi.
After just four WRC events in 1983, including a victory at Rallye Côte d'Ivoire with Toyota Celica Twincam Turbo, Waldegård finished 11th in the championship. The most interesting event was Rallye Sanremo, because he was driving the Ferrari 308 GTB, but didn't finish due to engine problems.
Successful years with Toyota
Toyota Celica Twincam Turbo was Bjorn's car in 1984. He entered five WRC events, winning at Safari Rally. He again tried Audi Quattro A1 at Castrol Jänner Rallye and he finished second. Waldegård ended the season driving Ferrari 308 GTB at Rally Autodromo di Monza and finished third.
Waldegård's only victory in 1985 was achieved at ERC event Boucles de Spa in Belgium. He was driving Audi Quattro A2. In the WRC events, he continued to drive Toyota Celica Twincam Turbo, scoring podiums at Safari Rally and Rallye Côte d'Ivoire and finished 8th in the championship.
Regular winner of the African rallies
Toyota Celica TCT was his weapon of choice in 1986 and the choice was good. Waldegård won his two favorite WRC events – Safari Rally and Rallye Côte d'Ivoire. He also reached the podium at RSAC Scottish Rally and finished 4th in the championship. Waldegård's co-driver since 1986 was Fred Gallagher, and they stayed together few more years until the end of Waldegård's career.
In 1987, Bjorn wasn't ready for retirement and he continued to travel around the world competing with Toyota Supra in the championship races. During 1987, he participated in three events outside Europe - Kenya, the United States and Côte d'Ivoire. His best result was the sixth place at Toyota Olympus Rally.
In 1988, Bjorn finished 7th with Toyota Supra Turbo at Safari Rally and then switched to Toyota Celica GT-4 ST165. He won at Oman Rally (MERC) and Cyprus Rally (ERC). His best WRC result was the sixth place at Lombard RAC Rally.
Last WRC win for Waldegård at 1990 Safari Rally
The schedule for 1989 was a little bit different. In the WRC events in Monte-Carlo and Portugal Waldegård retired with Toyota Celica GT-4, in Kenya, he finished 4th with Toyota Supra Turbo. He scored his only victory at Dubai International Rally with Celica.
In the next three years, Waldegård competed only in the Safari Rally. In 1990, he took a sensational victory with Toyota Celica GT-4, his fourth win in Kenya and 16th WRC win in career. He traveled to Kenya two more times.
He finished fourth at 1992 Safari Rally with Toyota and retired at 1993 Safari Rally with Lancia Delta HF Integrale. He crashed at his last Kenyan event and broke his arm, so he was forced not only to retire from that event but to retire from racing. At the age of 49, he closed his brilliant rally career.
Successful Targa Florio adventure with Porsche
In addition to rallying, Waldegård also took part in some other racing disciplines, including the participation at famous Targa Florio in 1970. He drove a factory supported, John Wyer-entered Porsche 908/3, sharing the car with Richard Attwood. They finished fourth. In 1972, Waldegård took part as a guest driver in two races of the German Racing Championship (DRM), driving BMW 2002 and Ford Capri.
Behind the wheel of racing cars until the end
The diversity of racing cars he drove is the most remarkable fact about Waldegård's career. He even won his championship title with two different cars. He continued in that way after his official retirement, participating in many historical events and classic rallies with Porsche, Lancia, Ford, Mercedes, Ferrari and Toyota. He was driving even at the age of 70, showing his driving skills for the last time at Goodwood Festival of Speed in June 2014. He died of cancer on August 29th, 2014.
Photos: Joseph Gaitanis, Jiri Fryje, porsche-club.cz, wrc.com, www.autoreview.nl, redbull.com