Career Summary:
Kenny Bräck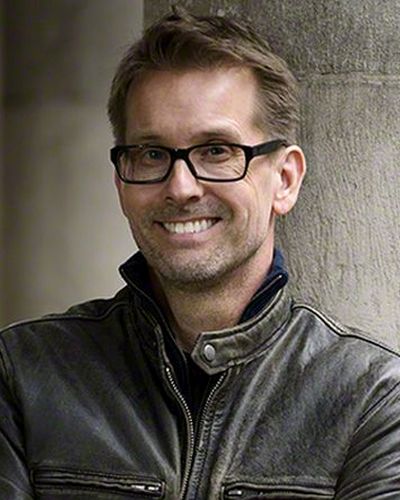 March 21, 1966

56

Sweden

Not Active

213

38

74

26

14

17.84%

34.74%
Kenny Bräck is a Swedish former racing driver who achieved the most in the American single-seater competitions, being the 1998 Indy Racing League champion and 1999 Indianapolis 500 winner. In total, he scored nine wins in 106 CART/Indy Car starts with four different teams between 1996 and 2005.
Besides his racing success, Bräck is known as a driver who survived one of the nastiest motorsport accidents in the world, at Texas Motor Speedway in October 2003, when a deceleration of 214g was officially measured. After recovering from the injuries sustained in that accident, he returned to circuit racing with one more participation at Indianapolis 500 in 2005, retiring after that race. Later in a career, Bräck successfully participated in some rallycross and rally events.
Swedish Formula Ford junior champion in 1986
Kenny Bräck was born on March 21, 1966, in Arvika, Sweden. Like many Swedish youngsters, Kenny had his first racing steps by driving father's car on the frozen lakes. At the age of 13, he entered karting competitions and then, in 1985, he switched to bigger single-seaters. His first success came in 1986 when he was a Swedish Formula Ford Junior champion.
Scandinavian Renault Clio Cup champion in 1992
In 1988, he progressed to the Formula 3, competing not only in Sweden but also in Great Britain. After two seasons in the Formula Opel Lotus Euroseries (1990 and 1991), Kenny participated in the Scandinavian Renault Clio Cup, winning the championship title with nine wins in ten races.
1993 – first American experience in the Saab Pro Series
In 1993, Kenny experienced a little bit of the American open-wheel racing, participating in the Barber Saab Pro Series. In fact, he wasn't only participating but he also won the series' title by winning six out of twelve races. In 1993, Kenny also had an opportunity to try Formula 1 car through the test drives for Williams.
Three seasons in the Formula 3000
The International Formula 3000 became Bräck 's main competition in 1994. He was driving for Madgwick Racing, finishing 11th in his debut season. Next year, he scored two podiums and victory at Magny-Cours, finishing third in the points.
For the 1996 Formula 3000 season, Bräck joined Super Nova Racing. After winning three races (Nurburgring, Hockenheim, Silverstone) and adding four podiums, but he was disqualified in season's finale at Hockenheim, losing a title by three points to Jorg Muller.
Indy Car debut for Bräck in 1997
Kenny Bräck began his Indy Car career in March 1997, joining Galles Racing in the fourth round of the 1996-1997 Indy Racing League season at Phoenix International Raceway. Driving the #4 G-Force GF01-Oldsmobile, he scored two Top 5 results at Charlotte and New Hampshire, finishing 19th in the points. In his debut at Indianapolis 500, he crashed out during the warm-up lap.
1998 Indy Racing League champion
Next year, in his first Indy Racing League full season, Bräck became the champion. He was driving for A.J. Foyt Enterprises. After poor results in the season-opening races at Walt Disney World Speedway and Phoenix International Raceway, he finished sixth at Indianapolis 500. He grabbed his first Indy Car podium at Texas Motor Speedway in June.
The maiden victory followed in July at Charlotte Motor Speedway and then two more wins in August, at Pikes Peak International Raceway and Atlanta Motor Speedway. Brack ended the season with a 40-point advantage over Davey Hamilton.
Lucky victory at 1999 Indianapolis 500
In 1999, Brack stayed with A.J. Foyt's team. After poor results in the first two races and abandoned race at Charlotte, Brack shined at Indianapolis Motor Speedway's 500-mile race. After starting from the 8th place in A.J.Foyt's #14 car, he led most laps (66) and grabbed a victory when a race leader Robby Gordon ran out of fuel during the final lap.
In the remainder of the season, Brack scored three podiums and finished as a championship runner-up, behind Team Menard's Greg Ray.
2000 CART Championship Rookie of the Year
In 2000, Brack left Indy Racing League and joined Team Rahal to compete in the CART FedEx Championship Series. He was driving the #8 Reynard-Cosworth. Without wins, scoring four podiums, Brack finished fourth in the final standings and earned Rookie of the Year honors.
In 2001, Kenny stayed with Team Rahal to drive #8 Lola-Cosworth. He was among the championship front-runners, scoring four wins and two podiums. He scored his maiden CART victory at Twin Ring Motegi in Japan. His other wins were at Milwaukee Mile, Chicago Motor Speedway and EuroSpeedway Lausitz.
Kenny scored his final CART victory in Mexico
In 2002, Brack joined Chip Ganassi Racing to drive the #12 Lola-Toyota. After setting fastest laps in several races, Brack scored his only win of the season at Mexico's Autodromo Hermanos Rodriguez, in the last round of the season. It was also his last victory in a career. At the end of the year, Brack finished sixth in the final standings.
He also participated at Indianapolis 500 with Chip Ganassi Racing. The race was a part of the Indy Racing League. He finished 11th.
Brack rejoined Team Rahal in 2003
In 2003, Kenny Brack returned to the Indy Car Series and rejoined Team Rahal. He was driving the #15 car, with Jimmy Vasser as a teammate in the #19 car. Bräck scored the 2nd place in the third round at the Twin Ring Motegi in Japan. It remained his only and final podium result.
Video : Horror crash at IndyCar Series race at Texas
214g accident at Texas Motor Speedway
In the final IndyCar race at Texas Motor Speedway, he suffered a serious crash after his car locked wheels with Tomas Scheckter's car. Scheckter was uninjured but the Swede was launched into the air and flew into the fence. The car was destroyed and a crash violence recording system recorded g-force of 214g. With multiple fractures, Brack spent 18 months recovering from injuries.
One more Indianapolis 500 attempt in 2005
The Texas accident ended Brack's career in the open-wheel racing but he returned one more time to the race track, participating with Rahal Letterman Racing's Panoz-Honda at 2005 Indianapolis 500, as a replacement for Buddy Rice who was injured.
Bräck qualified at 227.598 mph, the fastest qualifier in the field. Though he qualified faster than polesitter Tony Kanaan, as a third-day qualifier, Bräck started 23rd on the grid. He retired from the race with a mechanical problem after 92 laps, being classified as 26th.
Rally victory at X Games 15 in 2009
In 2009, four years after retiring from circuit racing, Bräck reactivated himself in rallying and rallycross. He received a special invitation to compete in the annual ESPN X Games 15 in Los Angeles. Bräck was driving the Olsbergs Ford Fiesta prepared by a Swedish team Andreas Ericsson Motorsport. He was the fastest qualifier and won the competition outright in a head-to-head final against Travis Pastrana.
In 2009, Bräck also participated in the Swedish round of the European Rallycross Championship. He was driving his own Citroen C4 T16 4x4, finishing in tenth place.
In 2011, Bräck recorded two rally victories with Ford Escort RS 1800 MkII, together with a co-driver Emil Axelsson. They won Dukerie's Rally in England and the Swedish classic Midnattssolsrallyt  (Midnight Sun Rally).
Some more historic racing
Bräck also participated in some historic racing events, such as the RAC Tourist Trophy at the Goodwood Revival in September 2011. He was driving Team Lanzante's 1964 AC Shelby Cobra Daytona Coupe, sharing the car with 9-time Le Mans winner Tom Kristensen. They won the race.
In 2013, he won The Whitsun Trophy at Goodwood Revival with Ford GT40. The same year, with the same car, he participated at historic Spa 6 hours race.
Joining McLaren as test and development driver
Kenny Brack's most recent job was as the test and development driver for McLaren Automotive. He was hired by the British manufacturer in September 2015, joining a group of highly experienced drivers who are responsible for the on-going development of future McLaren models.
Rock band leader and songwriter
Kenny Bräck was not only a racer, but he was also a successful rock artist. He was a leader and songwriter of his rock band "Bräck". Their most notable appearance was during the 2007 Indianapolis 500. The band was celebrating A. J. Foyt's 50th anniversary at the Indianapolis Motor Speedway.
In May 2007, the band released its first album "Greatest hits, volume 1". One of the songs was the "Legend of the Speedway".  A video for that song features Foyt's Indianapolis winning cars including a car that Bräck was driving in his Indianapolis 500 victory.
Photos: chipganassiracing.com, earthyphotography.co.uk, Getty Images, madmedia.com, motorsport.com,