Career Summary:
Larry Perkins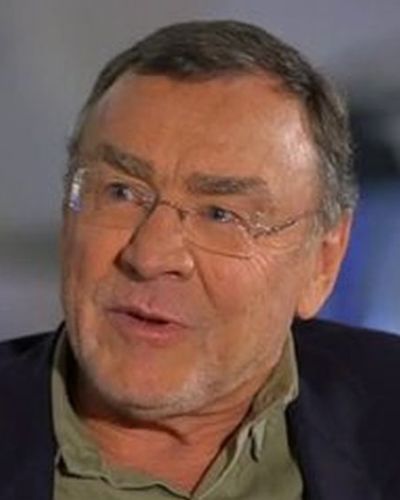 March 18, 1950

73

Australia

Not Active

540

Perkins Racing,Holden,Ensign,Brabham,Surtees,BRM

36

125

13

9

6.67%

23.15%
Larry Perkins is a former Australian racing driver and a team owner. Perkins competed in eleven Formula One races between 1974 and 1977; he won championship titles in the Formula 3, Formula 5000 and Australian Rallycross, but he is best known as a touring car and V8 supercars driver, with six victories at the most famous Australian race, Bathurst 1000.
Larry's father was a racing driver
Larry Clifton Perkins was born on March 18th, 1950, in Murrayville, Victoria. He grew up at the farm in Cowangie. His father Eddie was a racing driver and Larry developed a love for cars early on in his life. In 1970, he was recruited as a mechanic/driver for Harry Firth's Holden Dealer Team and he participated in the development of the new V8-powered Holden LJ Torana. The project was stopped during 1972 because of the negative reactions from media and government.
Formula Ford and Formula Two champion
While working for Holden's team as a development driver, Larry started his racing career in rallycross and Formula Ford. In 1971, driving Elfin 600, he won the TAA Formula Ford Driver to Europe competition with six wins in six races. The following season, he won Australian Formula 2 Championship, again in a dominant way, with four wins in four races. With the same car, the Ford-powered Elfin 600, he participated in three races in the 1972 Australian Formula 1 Championship, scoring one podium.
Unsuccessful F1 debut at Nordschleife
Perkins moved to Europe in 1973 and competed in various British Formula 3 competitions, driving Brabham BT41-Ford and GRD 372-Ford. He scored only one podium in twelve races, but it was enough for him to get a chance in Formula One next year. On August 4th, 1974, Larry participated at German Grand Prix at the famous Nürburgring Nordschleife as a driver of Chris Amon's F1 team. He drove a Cosworth-powered Amon AF101, but he failed to qualify for the race.
Larry Perkins - European Formula 3 champion
In 1975, Larry made a step back and competed in Formula 3, driving Ralt RT1 for Team Cowangie. He scored a few victories in the Italian and British Championships, but he was the most successful in the Formula 3 European Championship, and he won the title.
Eight races in the 1976 Formula One championship
In 1976, Larry again entered Formula One, but this time more seriously. His first race was Spanish Grand Prix at Jarama, where he was driving Boro Ensign N175 of HB Bewaking Alarm Systems Team. He started last on the grid (24th) and finished last (13th). He improved at the next race, the Belgian Grand Prix at Zolder, and finished 8th. That remained his best F1 result in his career.
He recorded three more retirements and one DNQ later in the season. In the last three races, Larry was driving Martini Racing's Alfa-powered Brabham BT45. He finished 17th at Canadian Mosport Park and retired at Watkins Glen and Fuji.
Larry scored immediate results in the Bathurst debut
In 1977, Perkins continued to compete in Formula One, again with two teams. He was driving for BRM in Brazil and South Africa and then for Team Surtees in Belgium, Sweden and France. He failed to secure a permanent drive in Formula One, so he returned to Australia. His comeback to Australia was marked by his first participation at the famous Bathurst 1000 and he immediately scored the podium result. He paired Peter Janson in the Holden LX Torana SS A9X and they finished third.
Successful debut at Le Mans with Porsche
In 1978, Larry was a runner-up in the International Formula Pacific Series, driving Scuderia Veloce's Ralt RT1-Ford. The series champion was Keke Rosberg. Larry returned to Europe in 1978, but only to compete at the 24 Hours of Le Mans race. He partnered Gordon Spice and John Rulon-Miller in Porsche 911 Carrera RSR of Charley Ivey Racing. They finished 14th overall and second in class.
Australian Rallycross champion with VW Beetle
In 1979, Larry Perkins was on the top in each competition he entered. He was a champion of Rothmans International Series (Formula 5000), but also a winner of the Australian Rallycross Championship, driving Volkswagen Beetle of Kruger Motors. He finished 3rd in the Formula Pacific New Zealand International Series and he again scored the podium at Bathurst 1000. Perkins and Peter Janson finished second, behind Peter Brock and Jim Richards.
In 1980, Perkins and Janson were driving a new Holden VC Commodore and they again finished the Bathurst race watching the back of Peter Brock and Jim Richards. Perkins competed for the last time in the Formula Pacific New Zealand International Series, after which he focused to touring cars only.
Three consecutive wins at Bathurst, all three with Peter Brock
1981 was a year to forget. Perkins and Peter Janson again were the pair at Bathurst, for the last time, but they failed to finish the race. In 1982, Perkins finally reached his first victory at Mount Panorama, driving the famous #05 Marlboro Holden VH Commodore together with Peter Brock. It was Brock's sixth win at Bathurst.
Perkins and Brock repeated the triumph two more times: in 1983 and 1984. The victory in 1983 was unique because they were using two cars during the race. The engine of their #05 Holden blew up in lap 8, so they transferred themselves to the #25 car of team-mates John Harvey and Phil Brock.
Aussies failed to finish at Le Mans
The winning duo Perkins – Brock traveled to Europe in 1984 to compete at 24 Hours of Le Mans. They raced in John Fitzpatrick's Porsche 956 but retired after 145 laps. In 1985, Perkins competed at Bathurst for the first and only time with Ford. He and Dick Johnson were driving Ford Mustang GT and finished 7th.
From 1986 until the last Bathurst race in 2003, Perkins was mostly driving the cars of his own team. He changed a lot of co-drivers, one of them being the F1 champion Denny Hulme (in 1987 and 1988). Others were Tom Walkinshaw, Tomas Mezera, Steve Harrington, Gregg Hansford, Russell Ingall, Paul Dumbrell and Steven Richards.
Fourth overall at the 1988 Le Mans
In 1988, Larry Perkins competed for the third and last time at 24 Hours of Le Mans. He was driving TWR-prepared #22 Silk Cut Jaguar XJR-9LM together with Derek Daly and Kevin Cogan. They finished fourth overall, 11 laps behind the winning sister car #2 Jaguar.
From last place to victory
Perkins waited for his fourth victory at Bathurst until 1993. He was partnered by Greg Hansford in the #11 Holden VP Commodore. The number 11 was on the car also in 1995 and 1997 when Perkins won the Bathurst 1000 alongside Russell Ingall. The most memorable win was the 1995 race, in which Perkins dropped to the last place after he had to change a flat tyre at the end of the first lap. After 161 laps, Perkins and Ingall crossed the finish line as winners.
Only Peter Brock and Jim Richards scored more Bathurst wins
In total, Perkins won six Bathurst races and he sits in the third place of all-time multiple winners. Peter Brock (nine wins) and Jim Richards (seven wins) scored more victories than Perkins, whilst Mark Skaife and Craig Lowndes also have six victories each.
Although Perkins was one of the most successful drivers in the history of Bathurst, he never won an Australian Touring Car Championship or V8 Supercars series. His best championship results were three fourth places (1994, 1995 and 1998).
During his touring car career, Perkins didn't race outside Australia, except at Le Mans. He participated in the inaugural World Touring Car Championship in 1987, but only because three races were held in Australia and New Zealand.
Jack Perkins is the third generation family racer
Perkins retired from racing at the age of 53 in 2003. He was inducted into the V8 Supercar Hall of Fame in 2008, not only as one of the best driver but also as an accomplished automotive engineer and engine-builder.
His team Perkins Engineering was active a few years longer after Larry, until 2008, when its staff, equipment and cars moved to the newly formed Kelly Racing. Larry's son Jack Perkins is also a V8 Supercars driver and he is continuing the family racing tradition.
Video : Phenomenal victory of Larry Perkins and Russell Ingall at the 1995 Bathurst 1000