Career Summary:
Rick Mears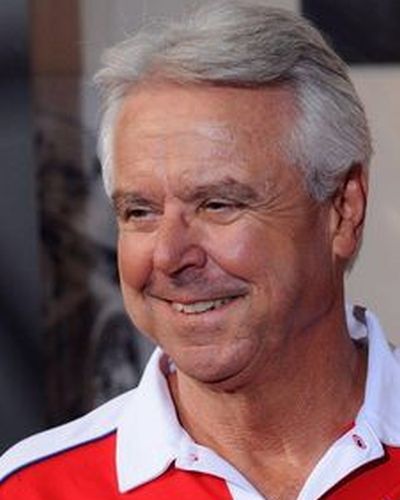 December 03, 1951

71

United States

Not Active

220

29

78

39

13

13.18%

35.45%
Rick Mears is one the greatest drivers in a history of American open-wheel racing. He is a three-time Indy Car champion (1979, 1981 and 1982) and one of only three men who won the Indianapolis 500 four times. He did it in 1979, 1984, 1988 and 1991. He's the only driver who scored six pole positions at Indy 500. In total, Mears collected 26 wins in 179 Indy Car starts between 1979 and 1992. He spent his entire career with Team Penske.
Early attempts with three different teams
Rick Ravon Mears was born on December 3, 1951, in Wichita, Kansas. He was raised in Bakersfield, California, and began his racing career in off-road racing. He switched to the open-wheel racing in 1976, participating in three races of the USAC Championship Car season, driving for Bill Simpson's team and for Art Sugai team.
In 1977, he started a season with Art Sugai team but after several bad results, including DNQ at Indianapolis 500, he joined Theodore Racing. In six races with Theodore's McLaren-Offenhauser, Mears scored four Top 10 results.
Three wins in his first season with Penske
His performances impressed Roger Penske. Team Penske's drivers for the 1978 USAC Championship season were Mario Andretti and Tom Sneva, but Andretti was also racing in Formula One with Lotus. Penske wanted a driver who would focus exclusively on the American racing, so he offered a part-time deal to Mears for the 1978 season, with participations in eleven out of 18 races when Andretti was overseas. One of those races was Indianapolis 500, where Mears was the third fastest qualifier. He retired after 104 laps.
Two weeks after Indy 500, at the Milwaukee Mile's Rex Mays 150, Mears scored his first victory in the Indy Car career. He added another win one month later at Atlanta and finished a year with a victory at Brands Hatch. Despite running only 11 races, Mears finished 9th in the championship standings.
Champion of the inaugural CART Indy Car Series season
The season of 1979 was the inaugural season of the CART-sanctioned Indy Car Series. With three wins, two poles, and 14 top tens (no finish worse than 7th), Rick Mears took the inaugural CART championship title.
The highlight of the season was his victory at Indianapolis 500, where he started from pole and won the race ahead of AJ Foyt. After winning the Indy 500, Mears took a large points lead and never relinquished the top spot through the remainder of the season. Bobby Unser won six races and finished second in points.
Podium for Mears at Daytona 24h
Besides driving for Team Penske in the Indy Car Series, Mears also tried sports car racing. He participated in three endurance races during 1979. In February, he debuted at 24 hours of Daytona, scoring the 3rd place overall together with Bruce Canepa and Monte Shelton in Canepa's Porsche 935.
One more great result followed at Sebring 12h, where he was sharing #6 Porsche 935 with Dick Barbour and Rolf Stommelen. They finished 4th overall. Rick's third race with Porsche was 6 hours of Watkins Glen, together with Preston Henn and Peter Gregg, but they didn't finish the race.
Fourth place in 1980 IndyCar season
In the 1980 CART Indy Car season, Johnny Rutherford was a dominant driver in the Chaparral-Cosworth car. Team Penske's Bobby Unser finished second, ahead of Tom Sneva. Mears finished fourth in the points with one win, scored at Mexico City. At Indianapolis 500, Mears was fifth.
Outside Indy Car Series, Mears participated in only one race with Porsche 935, driving for Dick Barbour Racing at Mosport and finishing fifth. In 1980, Mears also had an opportunity to test Brabham F1 car, but he decided to stay in the Indy Car Series.
Two consecutive IndyCar titles in 1981 and 1982
It was a good decision, because he became a champion two more times, winning two titles in a row in 1981 and 1982. In 1981, Mears was an absolutely dominant driver, scoring six wins and two more podiums in ten races. After a disagreement with the USAC during the previous season, the 65th Indianapolis 500 was not a part of the Indy Car Series, however, most CART teams and drivers did take part.
The race was marked by a serious pit fire accident on Rick's car after he pitted on lap 58. Rick and four of his mechanics were sent to a hospital and Mears underwent plastic surgery on his face, particularly on his nose. The incident prompted a redesign to the fuel nozzle used on Indycars, adding a safety valve that would only open when the nozzle was connected to the car.
Photo-finish at 1982 Indianapolis 500
In 1982, Mears took a back-to-back title, after winning four races and adding two more podiums. At the 1982 Indianapolis 500, which was again outside CART calendar, Mears started from pole and crossed the finish line 0.16 sec behind Gordon Johncock. Their photo-finish stood for 10 years as the closest finish of Indy 500.
In 1983, Penske's teammate Al Unser took the title. Mears was not so competitive and he scored only one victory, at Michigan International Speedway, finishing sixth in the points. In 1983, Indianapolis 500 was again on the Indy Car Series calendar, Mears finished third.
1984 - cruising to second Indy 500 victory
In 1984, Team Penske started a season with his own PC-12 chassis but after two races with bad results, the team switched to March chassis for Indianapolis 500. It was a good choice because Rick Mears scored his second Indy 500 victory.
Contenders Tom Sneva and Mario Andretti left the race in the second half, leaving Mears alone with two laps ahead of the field, and he cruised to the victory. It was his only victory in 1984.
Leg injuries from Sanair crash forced him to skip races
Three months later, Mears suffered severe leg injuries in a practice crash at Sanair. He missed the last four races of the season, finishing fifth in the points. Because of his injuries, Mears drove only a part-time schedule in 1985, racing at Indianapolis (finished 21st) and subsequently on ovals only.
He won the Pocono 500 and finished second at Michigan. Al Unser took Mears' full-time seat at Penske Racing as a substitute for the season and he won the championship.
In 1986, Mears was back as a full-time driver. He won the pole position for the Indy 500, third time in a career, but finished only 3rd. Without victories, he finished 8th in the points. The next victory followed in August 1987 at Pocono Raceway. He was fifth in the points.
1988 - third victory at Indianapolis Motor Speedway
For the 1988 season, Team Penske was using its PC-17 chassis only, and Mears was again among the front-runners. In May, he scored a third victory at Indianapolis 500, starting from pole and sharing the front row with teammates Danny Sullivan and Al Unser. Mears set a new track record, becoming the first driver who broke the 220 mph barrier in time trials.
On a race day, the Penske teammates were leading 192 out of the 200 laps, with Rick Mears taking the checkered flag. It was a milestone, 50th victory in Championship car racing for Roger Penske's team.
Later in the season, Mears added a victory at Milwaukee Mile and three more podiums, finishing fourth in the points.
1989 - fifth pole at Indy 500 and second place in the championship
In 1989, Mears took a record-setting fifth pole position at Indy 500 but he retired from the race due to mechanical problems. Emerson Fittipaldi took the Indy 500 victory and also became the champion. Mears scored three championship wins, including the last race at Laguna Seca Raceway, but he finished second in the points.
Reigning champion Emerson Fittipaldi became Rick's teammate in 1990, but Galles-Kraco Racing's Al Unser Jr. took the championship title. Mears finished third, scoring only one victory in the season-opening race at Phoenix International Raceway.
1991 Indy 500 - pole with a backup car, victory ahead of Michael Andretti
In 1991, during a practice session for Indy 500, Mears hit the wall at Indianapolis for the first time in his career. The next day, he climbed into his backup car and claimed his record 6th career pole position.
In the race, Michael Andretti had a 15-second lead with twenty laps to go, but the yellow flag erased his advantage. In the closing laps, Andretti and Mears were fighting for victory. At the end, Mears pulled away and won his fourth Indy 500. A few months later, in August 1991, at Michigan, he won his last race. At the end of the season, he was fourth in the points.
Retirement from racing at the end of 1992 season
The season of 1992 started with Rick's second place at Surfers Paradise. It remained his best result in 1992. At the Indianapolis 500, Mears broke a wrist in a practice crash and then crashed out of the race on lap 75, because he wasn't able to avoid Jim Crawford's spinning car. He raced only four more times later in the season. At the Team Penske's Christmas party, he announced a retirement from racing, at the age of 41.
Five years later, in 1997, he was inducted into the International Motorsports Hall of Fame. In 1998, Mears was inducted into the Motorsports Hall of Fame of America.
Photos: indycar.com, shell.us, gettyimages.com,