Career Summary:
Al Unser Jr.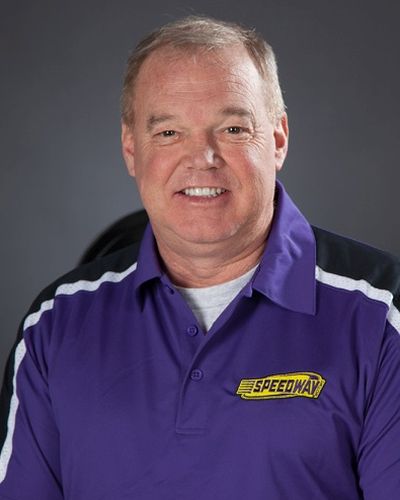 April 19, 1962

61

United States

Not Active

427

59

138

18

36

13.82%

32.32%
Al Unser Jr is a former American racing driver, the member of the famous Unser racing dynasty, which took in total nine Indianapolis 500 victories. Al Unser Jr scored two of those nine wins, his father Al was the winner four times and Al's uncle Bobby had won three times at Indy 500.
Except for the Indy 500 victories, Al Junior took two Indy Car titles and won two times at the 24 Hours of Daytona.
Born in a racing family
Alfred Unser Jr., nicknamed Little Al or Al Junior, was born on April 19th, 1962, in Albuquerque, New Mexico.  You could definitely say that Little Al grew up in the racing family. Al Unser Sr. and Al Jr.'s uncle Bobby Unser started their racing careers just after Al Jr. came to the world. His other uncle, Jerry Unser, the older brother of Al and Bobby, was killed during the 1959 Indianapolis 500 practice.
Bobby participated in the Indy 500 for the first time in 1963, Al Sr. debuted in 1965, so for the baby Al, it was predicted that the famous race at the Indianapolis Motor Speedway would mark his life.
Breaking the ice in Formula Super Vee championship
Al Unser Jr. started his racing at the age of 11 with sprint cars. During high school years Al Junior joined the World of Outlaws sprint car series. At the age of 18, he moved to road racing with single-seaters, entering the Formula Super Vee Championship.
In 1981, Al won his first championship title by winning the Formula Super Vee Championship, driving for Rick Galles Racing team. Some of his rivals, who later became great racers or team owners, were Arie Luyendyk and Chip Ganassi.
Can-Am champion in debuting season
The Galles Racing and Al Unser Jr. entered the Can-Am Series in 1982 and Al won the championship title in his debuting season. He won four out of nine races and took the title ahead of Al Holbert and Danny Sullivan.
Good results brought him a well-deserved promotion and he had a CART Indy Car debut with Forsythe Racing at the Riverside International Raceway in August of 1982. He impressed by finishing fifth, so with just one race he earned enough points to become a third-best rookie in the whole championship.
First full season in 1983
Galles Racing backed up Al for the full season of the 1983 Indy Car World Series. He scored two podiums to finish seventh in the championship standings. One of the rivals was his father Al Sr., who won the championship. Al Junior debuted at Indy 500 and finished tenth, but the race was most remembered by his blocking the eventual winner Tom Sneva to protect his father's lead.
In 1984, Al Junior became the rising star of the Indy Car World Series and he scored his first victory in the fifth round of the championship, at the Portland International Raceway.  With two more podiums, he finished sixth in the classification. His second Indianapolis 500 attempt wasn't successful, he finished 21st.
Al Senior took the title by just one point over his son
In 1985, Al Junior joined the Shierson Racing team and became one of the main contenders for the title. He won two races during the season and his father won just once. At the season finale at Tamiami Park Danny Sullivan and Bobby Rahal finished first and second, but the attention was focused on the Unsers. Late in a race, Al  Junior was running third and Al Senior was running 5th. In that situation, Al Junior was the champion, but his father passed Roberto Moreno for fourth place in the closing laps and took his third championship title by just one point over his son.
Sensational Daytona 24-hour victory with Holbert's Porsche
Besides Indy Car races Al Junior also competed with Holbert Racing's Porsche 962 in the 1985 IMSA GTP Championship. He won one of five races in 1985, the Eastern 3 Hours of Daytona, but his greatest sportscar success followed in 1986 on the same track. Together with Al Holbert and Derek Bell he won the 1986 24 Hours of Daytona.
The youngest winner of the International Race of Champions
In 1986, Al Junior also achieved his first victory in the International Race of Champions. At the age of 24, he became the youngest IROC winner. Next year he finished second in the Race of Champions but repeated the triumph at Daytona. For the second year in a row, the winning car was the Holbert's Porsche 962, driven by Al Holbert, Derek Bell, Chip Robinson and Al Unser Jr.
After he nearly missed the title, Junior was relatively successful in the next two Indy Car season he spent with Shierson Racing. In 1986, he won one race and finished 4th in the championship, the next year he finished 3rd in the standings with four podiums. At the Indianapolis, he scored two Top 5 finishes.
First Indy Car title in 1990
From 1988, Al Junior returned to Galles Racing and stayed with the team until 1993. He scored the record number of four wins in one season but finished as a runner-up in the 1988 Indy Car World Series behind Danny Sullivan. Unser was close to his first Indy 500 victory in 1989 , but the battle against Emerson Fittipaldi was won by the other man. They had a contact, Unser spun out and hit the wall, with no major injury. This caused Unser to finish 5th in the 1989 season.
He finally took the title in 1990 with a fantastic number of six victories and that proved to be enough to take the title ahead of Michael Andretti.
Son and father together at Indy 500 podium
He had to wait two more years for his maiden Indy 500 win. And it was a win which would be remembered for a long time because Al defeated Scott Goodyear by just 0.043 sec, the closest finish in Indianapolis 500 history. The third man on the podium was Al Senior.
The season 1993 was the last with Galles. Al Junior finished seventh in the championship and eight at the Indy 500. During the off-season he recorded his only NASCAR attempt, driving for Hendrick Motorsports at Daytona 500. He finished 36th after crash with Kyle Petty and Bobby Hillin Jr.
Victorious 1994 season with Penske
For 1994 Al Unser Jr moved to Penske Racing and his best ever season followed. He scored his second victory at Indy 500, driving Penske PC-23 with Mercedes 500I engine, specially designed for this race. In the championship, the team was using the Ilmor engine and Unser scored seven more wins to dominantly take the title ahead of teammate Emerson Fittipaldi.
Failed to qualify for 1995 Indy 500
In 1995, Unser was competitive in the championship but failed to qualify for Indianapolis 500. He won four races and finished second in the championship standings behind Jacques Villeneuve. Next year was winless and Unser finished fourth in the classification, with four podiums. It was his last successful season, since then both Unser and Penske struggled and  rarely scored podiums.
After 17 seasons and 31 victories in the CART competition, Unser switched to Indy Racing League for 2000 season, again with Galles Racing. His win at Las Vegas Motor Speedway was his only victory in his first IRL season. He spent three more full seasons in the IRL, driving for Galles Racing and Kelley Racing, increasing his overall number of victories to 34.
IndyCar retirement in 2004, the last Indy 500 in 2007
Unser joined Patrick Racing for three races in the 2004 IndyCar Series season, but after mediocre results, he decided to retire from racing. He participated two more times in the Indianapolis 500. In 2006, he joined Dreyer & Reinbold and qualified 27th for the race. In 2007, he drove his last race, joining AJ Foyt's  celebration of 50 years at Indy 500. Unser was driving Foyt's #50 car and he finished 26th.
It was the official end of his career  but not the end of his involvement in racing, because one more Al Unser was on the way. Junior's son Alfred Unser III was just starting his career and Al Junior became his mentor.  Unfortunately, the third generation Unser was far from the successes of his father and grandfather and his career ended in 2008, so it seems that the story about Unser racing dynasty also came to its end.
Video: Al Unser Jr against Scott Goodyear at 1992 Indianapolis 500

Photos: Al Unser Jr Twitter, wildhirt.com, imsahistory.com, blog.hemming.com, motorsport.com,