Career Summary:
Buddy Baker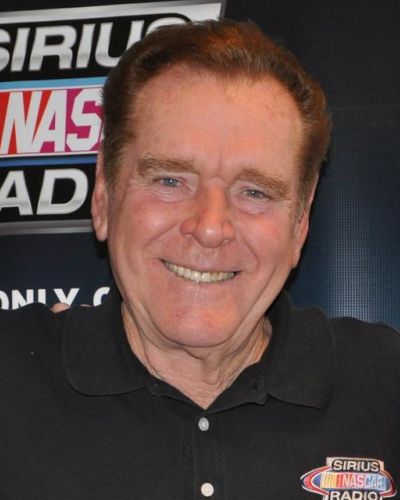 January 25, 1941

August 10, 2015

United States

Not Active

721

24

56

49

3.33%

7.77%
Buddy Baker (1941-2015), also known as the Gentle Giant, was one of NASCAR's most famous men and fans' favorites. He was active in NASCAR's premier division for more than three decades, recording 700 starts between 1959 and 1992.
He was a race winner 19 times, including a victory at 1980 Daytona 500 and four wins at Talladega Superspeedway. He was one of rare drivers to achieve a NASCAR Grand Slam, victories at four main tracks (Daytona, Talladega, Charlotte, Darlington).
Member of a racing family
Brother of Randy Baker and son of NASCAR Hall of Fame member and two time NASCAR winner Buck Baker was born as Elzie Wylie Baker Jr. on January 25, 1941. When he was a schoolboy, Baker's family moved to Charlotte and Buddy started racing at age eighteen in 1959 in his father's #89 Chevrolet.
After competing with numerous cars for almost a decade, the first of his nineteen wins came in October 1967 at Charlotee Motor Speedway. In that race, he was driving the #3 Dodge for Ray Fox. The next win was again at Charlotte in the #3 Dodge, in May 1968.
The first driver to break 200 mph on a closed course
In 1970, ten years before winning at the most prestigious NASCAR event, Buddy Baker made a record breaking run in a Dodge Daytona, being the first driver ever to pilot his car in excess of 200 mph on a closed course. The run was made on Talladega Superspeedway on March 24, 1970, and the average speed was 200.447 mph.
The 200 mph record run at Talladega was a defining moment of Buddy's career and one of things he will be remembered for the most, along with his spectacular driving at NASCAR's Big Four - Charlotte Motor Speedway, Darlington Raceway, Daytona International Speedway and Talladega Superspeedway. Buddy was victorious at all four of the venues, thus achieving NASCAR Grand Slam as one of nine drivers who made it and the only one who never won the championship title.
Driving and winning with many famous team owners
During his career, Buddy Baker drove and scored victories for Petty Enterprises, K&K Insurance Racing and Bud Moore Engineering, while his 1980 Daytona 500 win was under Ranier-Lundy Racing's wing.
Buddy's final victory came in 1983 with Wood Brothers Racing, on Daytona International Speedway as well, where he won Firecrackers 400. He also won back-to-back World 600s at Charlotte in 1972 and 1973.
One of the best but never a champion
The reason Buddy Baker didn't win a Winston Cup championship trophy is mainly because he was rarely running full schedule, but he ended up in top ten five times during his career. In 1997, Buddy Baker was inducted into the International Motorsports Hall of Fame, and was a nominee for the 2016 NASCAR Hall of Fame.
Because of his towering height unusual for race car drivers, combined with laid back demeanor and a good-hearted nature, late Buddy Baker was often nicknamed "The Gentle Giant." But, his fearless on-track persona and fast driving earned him a second nickname - "The Iron Foot".
Even though he was never a champion, Buddy will be remembered as a true NASCAR legend and one of the most beloved racers and broadcasters who has left a great legacy in the world of NASCAR.
Video : The Gentle Giant breaking the 200 mph barrier at Talladega
Photos: 931coast.com, foxsports.com, www.gettyimages.com, www.cottonowens.com.