Career Summary:
Gil de Ferran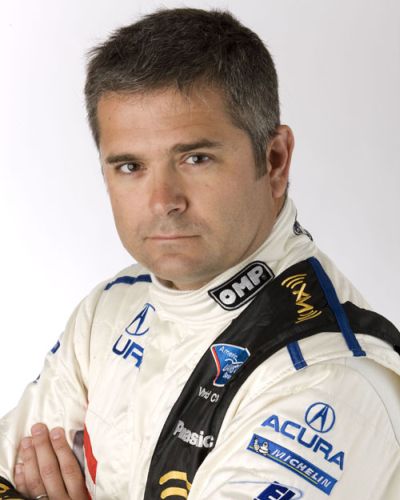 November 11, 1967

56

Brazil

Not Active

295

50

99

39

16

16.95%

33.56%
Gil de Ferran is a former French-born Brazilian racing driver and team owner. His golden period of a career was between 2001 and 2003, when he won two CART Championship titles (2001, 2002) and triumphed at Indianapolis 500 in 2003. He retired from racing at the end of 2003, but returned to the race track in 2008 with his own team de Ferran Motorsports, finishing second in the drivers' and teams' classification of the 2009 American Le Mans Series.
Gil started a career in the Formula Ford
Gil de Ferran was born on November 11, 1967, in Paris, France. He made his first racing steps with go-karts, switching to the Brazilian Formula Ford in 1985. Year by year, he progressed in the championship until he won the Formula Ford title in 1987. He continued to compete in the Formula Ford in 1988, but in England. In 1989, he was third in the British Formula Ford.
The next step was the 1990 Formula Vauxhall Lotus, but also the Formula Opel Lotus Euroseries. In both competitions, he was driving for Paul Stewart Racing, finishing second in the British competition and third in the European series. The Formula Opel Euroseries champion was Rubens Barrichello, who was also de Ferran's main rival in the 1991 British Formula 3. Driving for Edenbridge Racing, Gil de Ferran finished third, behind Barrichello and David Coulthard.
Gil was the British Formula Three champion in 1992
In 1992 British Formula 3, de Ferran returned to Paul Stewart Racing, winning the title in a dominant way, with seven wins in sixteen races. De Ferran collected twice as many points as the runner-up Philippe Adams.
De Ferran stayed with Paul Stewart Racing for two more seasons, competing in the International Formula 3000. De Ferran finished fourth in the series in 1993, behind Olivier Panis, Pedro Lamy and David Coulthard. In the 1994 season, he was third, losing the title fight against Jean-Christophe Bouillon and Franck Lagorce.
Testing Formula 1 car for Arrows
While driving in the Formula 3000, de Ferran was invited to test Footwork Arrows F1 car in 1993, but his performance wasn't good enough for the Formula One.
In 1994, he was invited to test a CART car for Hall/VDS Racing. Jim Hall was sufficiently impressed and de Ferran was invited to drive for Hall/VDS Racing in the 1995 CART Indy Car World Series.
Rookie of the Year in 1995 CART Indy Car World Series
In his debut season, de Ferran won the Rookie of the Year award by finishing 14th in the points. He showed the best performance in the last two races of the season, finishing second at the streets of  Vancouver and winning the season-closing race ar Laguna Seca Raceway. In his Indianapolis 500 debut, de Ferran started 19th and he was classified 29th after a retirement.
Gil's second victory followed in June 1996 at Cleveland. It was the last victory for Jim Hall as a team owner before his retirement at the end of the season. During the season, de Ferran scored three more podiums with the #8 Reynard-Honda, to finish sixth in the points.
De Ferran spent three CART seasons with Walker Racing
For the 1997 CART World Series season, de Ferran signed for Walker Racing to drive the #5 Reynard-Honda. He scored no wins, but with seven podiums he finished as a runner-up in the championship, behind Alex Zanardi. One more winless season with Walker Racing followed in 1998. He scored only two podiums and finished far from the top, in the 12th place of the final standings.
In 1999, de Ferran's third season with Walker Racing, the #5 Reynard-Honda finally reached the finish line as a victorious car. De Ferran won the race at Portland, beating Juan Pablo Montoya. At the end of the season, Montoya was a champion, de Ferran finished 8th in the points.
2000 CART champion with Team Penske
For 2000 CART FedEx Championship season, Gil de Ferran and Greg Moore were signed to Marlboro Team Penske. Unfortunately, Moore was killed in a crash in the final race of 1999 season at California Speedway. Instead of Moore, Helio Castroneves was a new driver for Team Penske, so the team gets two Brazilians.
Although Castroneves had more wins than de Ferran (three against two), Gil became the 2000 CART champion. His #2 Reynard-Honda was victorious at Nazareth Speedway and Portland International Raceway. After twenty races, de Ferran was a champion with 10-point gap ahead of Adrian Fernandez.
Defending CART championship title in 2001
In 2001, de Ferran defended the title, again scoring two wins in twenty races. This time, he was the winner at Rockingham Motor Speedway and Houston street circuit. De Ferran won the title with 26-point gap ahead of Kenny Brack.
The highlight of the season was Team Penske's 1-2 victory at Indianapolis 500, which was the part of the Indy Racing League. Helio Castroneves was the winner, Gil de Ferran finished second. For 2002 season, Team Penske left CART and completely switched to the Indy Racing League, so Gil de Ferran had no opportunity to defend his CART title.
In the 2002 IRL season, de Ferran won two races (Pikes Peak and Gateway). At Indianapolis 500, Castroneves was the winner again, de Ferran finished 10th. On September 8, de Ferran was injured at Chicagoland Speedway and he missed the season's finale at Texas. He finished third in the points, behind Sam Hornish Jr and Helio Castroneves.
2003 Indianapolis 500 victory for Gil de Ferran
In 2003, Team Penske scored one more 1-2 victory at Indianapolis 500. This time, de Ferran was ahead of Helio Castroneves. Castroneves was on a way to score a third consecutive win, but de Ferran passed him with 31 laps to go, taking the emotional victory.
Later in the season, de Ferran has won one more race, the season's finale at Texas, to finish second in the championship, behind Scott Dixon. At the end of the season, de Ferran decided to retire.
Working for BAR-Honda and founding his own team
He stayed involved in motorsport, joining BAR-Honda F1 team, becoming team's Sports Director. He resigned from this position in July 2007. For 2008 season, de Ferran had a new challenge – he founded his own team (de Ferran Motorsports) and entered the American Le Mans Series with factory-backed Acura ARX-01b LMP2 class prototype.
Gil de Ferran wasn't just a team owner, he was driving the #66 car, alongside Simon Pagenaud. They scored three podiums (Salt Lake City, Detroit and Laguna Seca) to finish ninth in the LMP2 class points.
Runner-up in the 2009 American Le Mans Series
For 2009 ALMS season, de Ferran Motorsports was chosen by Honda to develop the Acura ARX-02a LMP1 prototype. The #66 team was one of the leading teams in the championship, scored five outright wins (Long Beach, Salt Lake City, Lime Rock Park, Mid-Ohio and Laguna Seca) and adding three more podiums.
That wasn't enough for the championship title. Pagenaud and de Ferran finished second in the points, behind Patron Highcroft Racing's David Brabham and Scott Sharp in the same car.
Finishing a career as a IndyCar team owner
It was Gil's last season as a driver. For 2010, he concentrated his efforts on leading the team in the IndyCar Series. Prior to the start of the 2010 IndyCar season, de Ferran merged his team with Luczo Dragon Racing, a team owned by Jay Penske and Steve Luczo.
The new team was named de Ferran Dragon Racing. The Brazilian Raphael Matos was the team's driver in the #2 car. He finished 14th in the points. After just one season in the IndyCar Series as a team owner, de Ferran closed team's doors due to lack of funding.
In October 2011, de Ferran had a one-off appearance in the Australian V8 Supercars Championship, competing at Gold Coast 600 event. He was sharing Tekno Autosports' Ford FG Falcon with Jonathon Webb, finishing 9th and 13th in two races,
Photos: motorsport.com, gettyimages.com,