Career Summary:
Reinhold Joest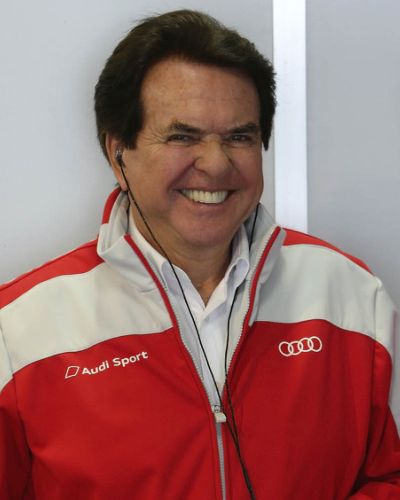 April 24, 1937

85

Germany

Not Active

69

13

29

6

8

18.84%

42.03%
Reinhold Joest is a former racing driver from Germany but he is best known as the owner of one of the most successful teams in the history of endurance racing.
Starting a career in hill climb races
Born in April 1937, Joest started his racing career relatively late, in 1962. His first experience was hill climb racing, driving a Porsche 75 S. From 1962 to 1967 he competed mainly in various hill climb events and was German champion twice. Over the years, Joest made a transition to circuit racing and soon became one of the best German endurance drivers.
Joest won Nurburgring 1000 km twice
In 1966, Reinhold scored a class victory in 1000 km of Nurburgring what his first major success in the circuit racing. In his long career, Joest achieved a total of six class wins in that race, as well as two overall victories in 1970 and 1980.
Joest was quickly established as one of the leading endurance drivers at least in Europe, so in 1971 Porsche decided to sign him to race at 24 Hours of Le Mans. Two years earlier Reinhold debuted in the world's most prestigious race driving a Ford GT40 and finished 3rd in the class. Unfortunately, debut with Porsche wasn't glorious as he had to retire from the race.
Three overall podiums in nine Le Mans attempts
From 1972 to 1981 Joest missed the world's most prestigious race only twice. Although always being among the favorites, he never was able to conquer Le Mans as a driver. In 1972, when he was driving a Porsche 908 alongside Mario Casoni and Michel Weber, Joest took the 3rd place overall.
The same place he won in 1978 when Reinhold was behind the wheel of Porsche 936/77 alongside Peter Gregg and Hurley Haywood. Joest's best result at Le Mans was the 2nd place won in 1980 when he shared the seat of his private Porsche 908/80 with Jacky Ickx.
Impressive numbers
During his career, Joest triumphed in various races all over the world, including the Daytona 24 Hours in 1980. At the end of the following year, he decided to retire as a driver after winning the 9 Hours of Kyalami where his co-driver was Jochen Mass.
During his long career, Joest scored a total of 23 wins and had 17 additional class wins. He also scored a total of 54 podium finishes. Joest over the years competed in 165 races, while in 152 he was driving a Porsche.
Conquering the world with Joest Racing
Reinhold wasn't lucky enough to fulfill his dream of winning Le Mans as a driver but as an owner of legendary Joest Racing, he enjoyed a success 13 times – four wins with Porsche and nine with Audi. The team scored a maiden victory in 1984 while the last triumph was in 2014. As of the end of 2016, Joest Racing is the most successful team in the history of Le Mans 24h.
Photo: pinterest.com, sportscardigest.com, audi-mediacenter.com