Career Summary:
Simo Lampinen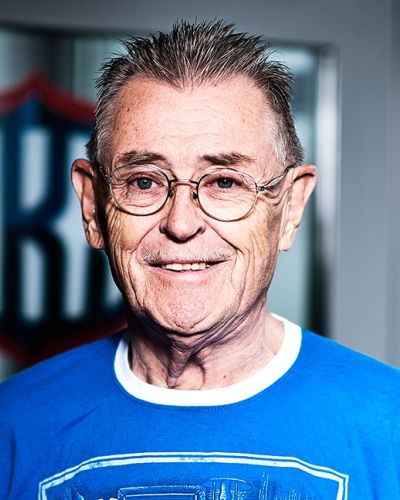 June 22, 1943

78

Finland

Not Active

166

24

49

14.46%

29.52%
Simo Lampinen is a former rally driver from Finland and one of the first Flying Finns in motorsport. He was active in the 1960s and 1970s, winning three Finnish rally championship titles (1963, 1964, 1967) and scoring several notable international victories in the pre-WRC era, including three wins at the 1000 Lakes Rally (today Rally Finland) or wins at RAC Rally and Rally Portugal.
Starting to drive at the age 17, racing at the age 18
Born in June 1943, Simo Lampinen has been diagnosed polio at a young age and his limps were damaged. Because of that, he was granted a driving license at the age of 17 so he could travel to school easier.
At the age 18, he started a racing career and recorded his debut participation at the Jyväskylän Suurajot - Rally of the 1000 Lakes, in that time the round of the European Rally Championship. He was driving a Jaguar Mk2 3.4, finishing 44th overall and eighth in class.
Finnish rally champion in 1963 and 1964
In the following years, Lampinen raced in a Saab 96, reaching the top of the national rally championship for the first time in 1963, defeating Timo Makinen and Rauno Aaltonen.  That season, he also recorded his first win at the 1000 Lakes Rally.
Lampinen repeated the success in 1964, winning both the 1000 Lakes Rally and the national championship. His main rival was Timo Makinen again.
Successful debut at 24 Hours of Le Mans in 1965
In 1965, Lampinen started to race more on the international level, driving a Triumph Spitfire in the European Rally Championship. His most notable result was the 24th place overall and class victory at Rallye Monte-Carlo.
In June 1965, he was even driving Triumph Spitfire at 24 Hours of Le Mans, sharing the #60 car with Jean-Jacques Thuner.  After completing 274 laps, they finished 13th overall and the best in GT 1.15 class.
One more championship title in 1967
In the Finnish rally events, Lampinen continued to drive Saab 96, finishing fourth at 1000 Lakes Rally in 1965 and fifth a year later. In 1967, at the wheel of the Saab 96 V4, he finished second at 1000 Lakes Rally and won his third national championship title. He was tied in points with Leo Kinnunen.
In 1968, he was second again at 1000 Lakes Rally but scored his first major international victory, winning the RAC Rally in a Saab 96 V4. The rally was a part of the Makes European Championship. His navigator in that event was John Davenport.
In 1969, Lampinen was second in the Finnish rally championship, losing a title to Jorma Lusenius. In the European championship, he was third, behind Harry Kallstrom and Gilbert Staepelaere.
Switching to Lancia Fulvia in 1970
In 1970, Lampinen joined Lancia factory team in the International Championship for Manufacturers, driving a Lancia Fulvia 1.6 Coupe HF with John Davenport as his navigator. It was a pretty disappointing IMC season for Lampinen because he recorded DNFs in all six events he has participated.
On the other side, he gained some success in the ERC events, finishing third at 1000 Lakes Rally, winning Rali Internacional TAP in Portugal and Rallye der 1000 Minuten in Austria.
In 1971, Lampinen's most notable result was the third place at Acropolis Rally, the penultimate round of the International Championship for Manufacturers. In other events, he was sixth at Rally Monte-Carlo and sixth at RAC Rally.
One more win at 1000 Lakes Rally in 1972
In 1972, Lampinen was combining Lancia Fulvia in the IMS and Saab 96 V4 in national events. He scored two great victories that year.
In April, he won the Rallye du Maroc, with Solve Andreasson as his navigator in a Lancia. In August, he triumphed at Rally of the 1000 Lakes for the third time, sharing a Saab with navigator Klaus Sohlberg.
Lampinen scored his first WRC podium in Canada
Lampinen continued to combine Lancia and Saab in 1973, the first year of the World Rally Championship era. He participated in four WRC events, driving Lancia Fulvia at Monte-Carlo (DNF) and Sanremo (8th) and driving Saab 96 V4 in Finland (4th) and Great Britain (DNF).
In 1974, he was driving Saab 96 V4 in the Finnish WRC round, finishing fifth, and then Lancia Beta Coupe in four WRC events. His best result was the second place in the Canadian round, the Rally of the Rideau Lakes.
Four more WRC podiums from 1975 to 1977
In 1975, Lampinen added few more WRC podiums to his account. In February, he finished third at the International Swedish Rally, sharing a Lancia Beta Coupe with Solve Andreasson. The next podium was the second place at 1000 Lakes Rally in a Saab 96 V4, where he was sharing a car with Juhani Markkanen.
In 1976, Lampinen's only WRC podium was the second place at Rallye du Maroc in a Peugeot 504 Ti, with Atso Aho as his co-driver. In the Finnish WRC round, he was fifth in a Saab.
Lampinen reached his last WRC podium in 1977 by finishing second at the Criterium Molson du Quebec in Canada, with Solver Andreasson in a Fiat 131 Abarth. He was pretty good in other WRC events that year, finishing fourth in Sweden, New Zealand and Greece.
Rallying in the WRC until 1979
In 1978, Lampinen was driving three different cars in five WRC events. He was using Fiat 131 Abarth in Sweden (6th) and Finland (5th), Peugeot 504 Coupe V6 in Kenya (5th) and Cote d'Ivoire (4th), and Triumph TR7 V8 at RAC Rally (DNF).
In 1979, what was his last season of active rallying, Lampinen raced with Peugeot 504 Coupe V6 at Safari Rally (DNF) and with Triumph TR7 V8 in three WRC events (Finland, Sanremo, GB). In his last WRC appearance, in November 1979 at RAC Rally, he finished 17th.