Career Summary:
Dale Jarrett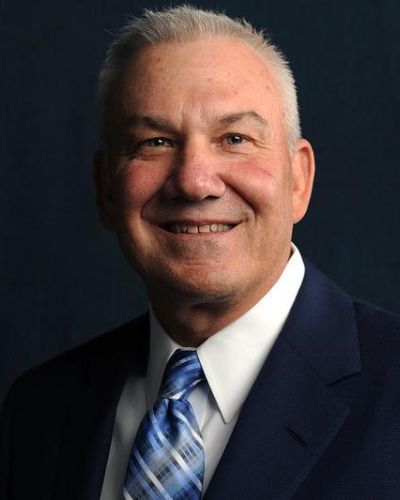 November 26, 1956

66

United States

Not Active

1034

46

180

31

4.45%

17.41%
Dale Jarrett is one of the legends of the American stock car racing. He recorded more than thousand starts in two major NASCAR series, winning 43 times. Jarrett is the 1999 NASCAR Winston Cup Series champion and three-time Daytona 500 winner (in 1993, 1996 and 2000). After retiring from racing in 2008, Dale became the leading racing analyst for ESPN channel.
Dale Jarret is a member of the famous racing family. Four Jarrett's have left their marks in NASCAR's history. His father Ned Jarret was the most successful. He became a two-time Grand National champion (1961 and 1965). Dale's older brother Glenn Jarrett recorded 77 NASCAR starts without wins, while Dale's son Jason Jarrett participated in 42 NASCAR races.
A life with a father racing champion
Dale Arnold Jarrett was born on November 26, 1956, in Conover, North Carolina. In that period of time, Dale's father Ned was already a successful stock car racing driver, who won two consecutive Sportsman Division titles in 1957 and 1958. When Dale was five years old, his father clinched his first Grand National title.
Dale spent his childhood traveling with father and visiting race tracks across the US. After a graduation in 1975, he was offered a full golf scholarship from the University of South Carolina, because he was the best golfer in high school. Dale declined that, expressing his wish to follow father's footsteps and to start his racing career.
Dale started his career in 1977
Dale was working at Hickory Motor Speedway, which his father managed. In 1977, Dale entered his first professional race in the Limited Sportsman Division at Hickory. Dale Jarret had a NASCAR debut in 1982.
He entered the full season of the NASCAR Budweiser Late Model Sportsman Series, combining Thackston Racing's #24 Ford and Isenhower Racing's #32 Pontiac. His best result was the third place at his home track, the Hickory Speedway. At the end of the season, Jarrett was sixth in the points.
Winston Cup debut at Martinsville in 1984
From 1983 onwards, Jarret was driving for Isenhower Racing only in the Late Model Sportsman Series, which was renamed to Busch Grand National Series in 1984. He finished fifth in the points at the end of 1983, progressing to the fourth place in 1984
In April 1984, Jarrett made his Winston Cup Series debut, driving the #02 Chevrolet for Emanuel Zervakis at Martinsville Speedway. Later in the season, he participated in two Winston Cup races, at Daytona and Rockingham.
The maiden NASCAR victory came in 1986
In 1985, Jarrett was again fifth in the Busch Series classification. The maiden NASCAR victory came in August 1986, in the Busch Series race at Orange County Speedway, Rougemont. He also earned six poles in 1986, finishing fourth in the final classification.
In 1987, while driving for Horace Isenhower in the Busch Grand National Series, Dale was also driving for Eric Freedlander's team in 24 races in the Winston Cup Series.  He scored one Busch Series victory, ahead of a home crowd at Hickory Speedway and he finished fifth in the points. In the Winston Cup Series, his best result was the 10th place. He finished 26th in the final classification, second to Davey Allison for Rookie of the Year honors.
1988 - switching his focus to the Winston Cup Series
In 1988, Jarrett scored one more win in the Busch Series with Isenhower's car, but the Winston Cup Series became his main competition. He ran 29 races of the season, driving for four different teams (Ellington Racing, Cale Yarborough Motorsport, Ball Racing and Arrington Racing).
He had only one Top 10 finish, the 8th place at Riverside International Raceway in the #29 Yarborough's Oldsmobile. In 1989, Dale ran the entire season for Yarborough. He scored five Top 10 finishes in the #29 Pontiac.
1991 - maiden Cup victory with Wood Brothers
For the 1990 Winston Cup season, Jarrett joined Wood Brothers Racing and stayed with the team for two seasons. In that period, he finally scored his first Cup victory. It was in August 1991, at Michigan International Speedway. Jarrett won the race in the #21 Citgo-sponsored Ford, after leading 12 out of 200 laps. At the end of the season, he finished 17th in the points, which was his career-best result.
During a two-year period with Wood Brothers in the Winston Cup, Jarrett continued to drive on a part-time schedule in the Busch Series, scoring five wins in two seasons. In 1990, he won at Charlotte Motor Speedway and Darlington Raceway in the #32 Isenhower's Pontiac. In 1991, Jarrett transferred the #32 car to his own team DAJ Racing, winning three races (North Carolina, Darlington and Bristol).
Joining Joe Gibbs Racing and winning Daytona 500
The big change followed in 1992 when Dale Jarrett joined Joe Gibbs Racing to drive the #18 Interstate Batteries-sponsored Chevrolet. In their first year of the competition, Jarrett had two Top 5's, finishing 19th in points.
In February 1993, Jarrett won the Daytona 500 after beating Dale Earnhardt, who led for 107 laps. The race was commonly referred  as "The Dale and Dale Show". It remained Jarrett's only win in 1993 but he collected thirteen Top 5 results and finished fourth in the points. In 1994, Jarrett again won only one race, the Mello Yello 500 at Charlotte. He finished 16th in the points.
Yates Racing's driver since 1995
For the 1995 Winston Cup season, Jarrett signed to drive for Robert Yates Racing piloting the #28 Texaco-sponsored Ford. He won his first Cup race for Yates at Pocono Raceway and finished 13th in the final standings.
Jarrett was much more successful with his own #32 Ford in the Busch Series, scoring three wins during the season. He won four times but he was disqualified at Michigan due to an unapproved engine part. November's win in Miami was Jarrett's 11th and last Busch Series win in a career.
Second Daytona 500 victory with #88 Ford
For the 1996 Winston Cup season, Jarrett changed the car, moving to #88 Yates Racing's Ford, as Ernie Irvan returned to #28 car after a year-long absence due to injuries. The first race with the #88 car was victorious and Jarrett took his second Daytona 500 victory. Dale Earnhardt was again the main rival and he again finished second.
Later in the season, Jarrett won three more races (Coca-Cola 600, Brickyard 400 and GM Goodwrench Dealer 400) and finished third in the final standings behind Hendrick Motorsports teammates Terry Labonte and Jeff Gordon.
Dale Jarret was the first who kissed the bricks
His victory at Indianapolis Motor Speedway became historic because he started a tradition of kissing the bricks at the Brickyard. The tradition was accepted by all NASCAR winners at Indianapolis since then but also by the winners of the Indianapolis 500 race since 2003.
In 1997, Jarrett has won seven times with #88 Ford, setting a career-best result, but he lost the Winston Cup trophy to Jeff Gordon by fourteen points. In 1998, Jarrett was again among the front-runners, winning three times and finishing third in the points, behind Jeff Gordon and Mark Martin.
1999 NASCAR Winston Cup Series champion
Jarrett finally succeeded in 1999. He needed eleven races to score his first win of the season, at Richmond International Raceway in May. With that victory, he jumped into the points lead and remained there until the end. He added three more wins to his account, including Brickyard 400 and he also won the Winston Cup title ahead of Bobby Labonte.
In the Busch Series, Jarrett retired from the competition after eight years with his own team. He participated in only one race during 1999, at Darlington, partnering with NFL star Brett Favre to field the #11 Rayovac-sponsored Ford. It wasn't a final retirement, since Jarrett returned to the Busch Series two more times, participating in five races during 2005 with Yates Racing's Ford, and then in 2007, driving Michael Waltrip Racing's #44 Toyota in one race.
Dominant victory at 2000 Daytona 500
As a newly-crowned Winston Cup champion, Jarrett came to the 2000 Daytona 500 and scored his third win in the NASCAR's greatest race. He started from pole, led for most laps and dominantly won ahead of Jeff Burton and Bill Elliott. Jarrett waited until October and Rockingham's race to enter Victory Lane again. With two wins, he finished fourth in the 2000 Winston Cup standings.
In 2001, Jarrett won three of the first eight races of the season (Darlington, Texas, and Martinsville) and resumed the points lead. Later, during the season, he won only one more time (New Hampshire) and dropped to fifth place in the final points.
2002 - last season among top 10 drivers
In 2002, he had a poor start of the season with a new crew chief. After seven races, his old crew chief Todd Parrott returned  and Jarrett's results were better. Dale clinched two wins (Pocono and Michigan) and he finished ninth in the final standings.
In 2003, Jarrett dropped to the 26th place. He won the second race of the season, the Subway 400 at North Carolina Speedway. In 2004, Jarrett missed victories, for the first time since 1992. His final NASCAR win came on October 2, 2005, at Talladega Superspeedway. Jarrett spent one more season driving the #88 Ford for Yates Racing, scoring no wins in 2006.
Final season with Michael Waltrip Racing
At the end of the year, Jarrett and his sponsor UPS announced that they would move to the Michael Waltrip Racing's #44 team. He started Daytona 500 from the back of the field, from the 43rd place and he finished 22nd. During 2007, Jarrett failed to qualify for 12 races, with the 17th place at Homestead's finale as the best result.
Ned Jarrett waved the green flag for Dale's last race
Jarrett realized that his career is coming to an end and that he wasn't competitive anymore, so he decided to retire after five races in the 2008 season. His last race was the Food City 500 at Bristol Motor Speedway on March 16, 2008. Dale's father Ned waved the green flag for his son's final race.
After his last race, Dale Jarrett immediately found a new job, as an ESPN's NASCAR race analyst. He was working for several TV stations before his retirement but in 2008, he became a full-time employee. In 2014, Dale Jarrett was inducted into the NASCAR Hall of Fame.
Photos: Dale Jarrett FB, nascar.com, foxsports.com,