Career Summary:
Darrell Waltrip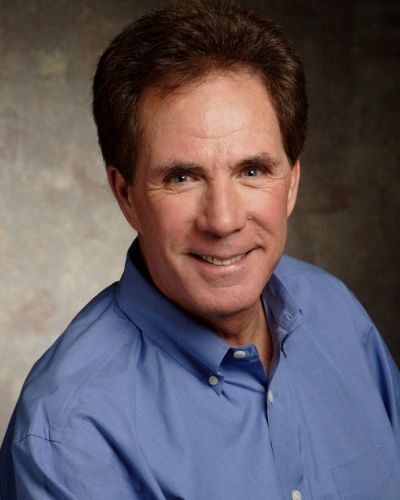 February 05, 1947

76

United States

Not Active

952

101

241

63

10.61%

25.32%
Darrell Waltrip is one the greatest legends of the American stock car racing, a man who won three NASCAR Winston Cup Series titles (1981, 1982 and 1985) and set many records during his career that lasts for almost thirty years.
809 starts and 84 Cup Series wins between 1972 and 2000
He debuted in the premier NASCAR series in 1972, collecting 809 starts and 84 wins until 2000 and was tied with Bobby Allison for the fourth place on the NASCAR's all-time wins list in the Cup Series. Waltrip has won Daytona 500 once (in 1989) but he holds the record of five wins at Coca-Cola 600 race at Charlotte Motor Speedway and twelve wins at Bristol Motor Speedway, which is track and Series record for any driver at some race track.
Waltrip holds the all-time track record with 67 wins in all competitions at Fairgrounds Speedway in Nashville. He also set a modern NASCAR record of 22 Top 5 results in the 1983 season. Besides winning in the Cup Series, Waltrip collected 13 wins in the Busch Grand National Series (now Xfinity Series) and many wins in other smaller competitions.
One of the most popular NASCAR drivers
Besides race wins and titles, Darrell Waltrip has won many awards in NASCAR. He earned the NASCAR's Most Popular Driver Award two times, in 1989 and 1990, three awards as the American Driver of the Year (1979, 1981, 1982), NASCAR's Driver of the Decade for the 1980s and many other awards.
He has been inducted into numerous halls of fame, including the Motorsports Hall of Fame of America for 2003, the International Motorsports Hall of Fame for 2005 and the NASCAR Hall of Fame in 2012.
Darrell started with stock car racing at the age 16
Darrell Lee Waltrip was born on February 5, 1947, in Owensboro, Kentucky. He started his racing career with go-karts at the age of 12, entering his first stock car race just four years later. In that period of time, he got a brother Michael (born on April 30, 1963) who also became famous stock car racer and a team owner.
After spending almost a decade on asphalt and dirt tracks, winning many times, Darrell Waltrip finally debuted in the NASCAR Winston Cup Series in May 1972, participating in the Winston 500 race at Talladega Superspeedway. He was driving his own #95 Mercury Cyclone he purchased from Holman Moody. Waltrip retired after 69 laps due to engine failure.
Darrell's first car was converted Daytona 500 winner
It's interesting that Waltrip's first car, sponsored by Terminal Transport, was in fact converted Ford Fairlane which Mario Andretti was driving to victory at 1967 Daytona 500. Waltrip still owns the car today as part of the collection of the cars he has raced.
In his debut season, Waltrip participated in five races, finishing best in third place at Nashville Speedway. In 1973, he participated in 19 races, improving his best result to a second place finish at Texas World Speedway.
1975 - maiden Cup win for Darrell at his home track
The maiden Winston Cup victory came at his home track, the Nashville Speedway, on May 10, 1975. He won the Music City 420 race, driving the #17 Terminal Transport Chevrolet. Later in the season, he won one more race, at Richmond Fairgrounds Raceway, driving the #17 Chevrolet for DiGard Motorsports. At the end of the season, Waltrip was 7th in the points.
He continued to drive for DiGard Motorsports for five more seasons, until the end of 1980. In that period, he won 25 races with #88 Chevrolet. His best result was the second place at the end of 1979 season when he lost the championship title to Richard Petty, for whom it was the seventh title.
Runner-up in the famous 1979 Daytona 500
Petty was the winner, with Waltrip in the second place, in one of the most famous races in NASCAR's history, the 1979 Daytona 500. It was the first NASCAR race covered live 'flag to flag' on national television and it finished with a fist fight between Cale Yarborough and Donnie Allison. They crashed while battling for the lead on the last lap, so Petty won the race ahead of Waltrip.
Later in the season, Waltrip has won seven races but didn't take the 1979 title. He had to wait for two more years to capture his first NASCAR Winston Cup Series title. In the meantime, he changed the team, joining Junior Johson at the start of 1981 season.
Three Winston Cup titles with Junior Johnson's cars
Driving the #11 Mountain Dew Buick Regal, Waltrip won 12 races in his first season with Junior Johnson and took the title, leaving the closest rival Bobby Allison 72 points behind. Next year, the result was the same-  12 victories again and one more trophy in Darrell's hands. Bobby Allison was again in the second place.
One more title-winning season with Junior Johson's #11 Chevrolet followed in 1985, it was a completely different season in comparison to 1981 and 1982, as Waltrip won only three races but it was enough to beat Bill Elliott. In six seasons with Junior Johnson, Waltrip scored 43 wins and took three championship titles.
Four seasons and Daytona 500 win with Hendrick Motorsports
In 1987, it was time for another change. Waltrip joined his friend Rick Hendrick and returned to #17 car. He was driving the #17 Chevrolet for four seasons, until the end of 1990. Waltrip scored nine wins with Hendrick's car, including his first and only victory at Daytona 500, in February 1989.
Waltrip won the race for the first time in his 17th attempt with a fuel conservation strategy, supported by his long-time crew chief Jeff Hammond. With six wins, Waltrip finished the season of 1989 in fourth place and was voted as NASCAR's most popular driver by fans. He earned that award one more time, a year later, when he finished only 20th in the points.
1992 Southern 500 - the last Cup Series win for Waltrip
After four seasons with Rick Hendrick, Waltrip moved #17 Chevrolet Lumina to his own team (Darrell Waltrip Motorsports) for the 1991 NASCAR Winston Cup season. In that season, Waltrip visited Victory Lane twice, at North Wilkesboro Speedway and Pocono, finishing 8th in the points at the end of the season.
In 1992, Waltrip collected three more wins, at Pocono, Bristol and Darlington. Victory at Darlington's Southern 500 was his last Cup Series win in a career. With 84 wins, he is sharing the fourth place on winners' list with Bobby Allison. Three drivers who have more wins are Richard Petty (200), David Pearson (105) and Jeff Gordon (93).
Darrell Waltrip Motorsports was running until 1998
In the next couple of years, Waltrip continued to collect Top 10 finishes regularly but didn't finish higher than third. In the championship standings, his last Top 10 result was the 9th place in 1994. At the 1997 UAW-GM Quality 500 at Charlotte Motor Speedway, Waltrip failed to qualify for the first time in over twenty years.
After the season, Waltrip was struggling to find sponsors for the 1998 season, securing funds for only five races. Darrell decided to sell the team to Tim Beverly. Waltrip continued his racing career with Dale Earnhardt Inc., driving the #1 Chevrolet in 13 races. After that, he joined Tim Beverly's team Tyler Jet Motorsports until the end of the season.
Two last seasons with Haas-Carter's Ford
Because he still wasn't ready for retirement, Waltrip signed to drive the #66 Ford Taurus for Haas-Carter Motorsports in 1999. He failed to qualify seven times that season.These bad results forced him to announce a retirement at the end of the 2000 season.
In his farewell season, Waltrip's best result was the 11th place at the Brickyard 400 at Indianapolis Motor Speedway. His final Cup Series race was the Napa 500 at Atlanta Motor Speedway in November 2000.
Last ever NASCAR race in brother's car
Waltrip returned to racing with occasional appearances in the Truck Series, participating in eight races between 2002 and 2005. In 2006, he had his last ever NASCAR race in the Busch Series, driving the #99 Dodge for Michael Waltrip Racing in the Goody's 250 at Martinsville Speedway.
Darrell Waltrip was one of the leading NASCAR commentators and analysts, working for Fox. He is also an owner of different car dealerships in Franklin, Tennessee.
Photos: Darrell Waltrip FB,