Career Summary:
Mike Wilds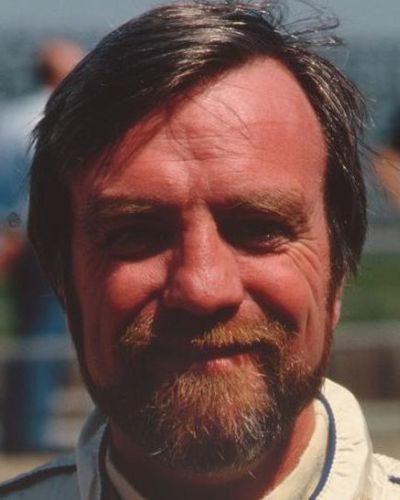 January 07, 1946

77

United Kingdom

Not Active

109

4

17

5

5

3.67%

15.60%
Mike Wilds is a British veteran racing driver who recorded eight participations (three starts) in the Formula 1 World Championship between 1974 and 1976. Later he was active in the sports car racing, recording seven participations at Le Mans 24 Hours between 1981 and 1988.
Late in a career, he gained lots of success in the different national competitions. In total, he has won twelve British championships in sports, GT and touring cars including most recently Class 2 of the 2016 Britcar/Dunlop Endurance Championship in a Ferrari 458, sharing a car with his son Anthony.
Starting a racing career in 1965
Born in January 1946 in Chiswick, Middlesex, William Michael Wilds started his career in 1965. After competing in Formula Ford and Formula 4, he gained the first success in the Formula 3 in 1973, winning several races.
He participated in all three British F3 competitions of that time, driving Ensign LNF3-Cosworth and March 733-Cosworth for Dempster International. He finished best in the Lombard North Central championship, in the third place behind Tony Brise and Richard Robarts.
Two podiums in the 1974 F5000 European Championship
In 1974, Wilds progressed to the Formula 5000, driving the March 74A-Chevrolet for Dempster International Racing. Scoring two podiums, he finished 11th in the final points of the European Championship.
In 1974, Wilds also made two non-championship Formula One attempts with Dempster's March 74A-Chevrolet, crashing out at Race of Champions at Brands Hatch and not being classified at BRDC International Trophy at Silverstone.
Five attempts and one start in the 1974 Formula 1 Championship
In July 1974, Wilds switched to Formula 1 car, failing to qualify for the British Grand Prix in Dempster Racing's #35 March 731-Cosworth. In August, Wilds joined Team Ensign at Austrian Grand Prix in the #22 Ensign N174-Cosworth, failing to qualify for the race. He recorded two more DNQs with Ensign at Monza and Mosport.
In October, Wilds finally managed to start his first F1 Championship race, the US Grand Prix at Watkins Glen. He finished the race nine laps behind the race winner Carlos Reutemann, not being classified.
1975 - two Formula One starts with BRM team
For the 1975 Formula 1 season, Wilds joined Stanley BRM team in the first two rounds of the championship, at Argentina Grand Prix and Brazilian Grand Prix. At Buenos Aires, he started 22nd in the #14 BRM P201 and stopped after 24 laps with a broken engine. At Interlagos, he was again 22nd on the starting grid, finishing a race after 22 laps due to clutch problems.
For the rest of the season, Bob Evans replaced Wilds in the BRM team. In 1975, Wilds recorded few starts in the Formula 5000 and Formula 3 but without notable results.
One more last F1 Championship attempt at 1976 British Grand Prix
In 1976, Wilds recorded one more last F1 World Championship attempt, unsuccessfully trying to qualify for the British Grand Prix at Brands Hatch. He was driving the #40 Shadow DN3-Cosworth for Team P.R. Reilly, setting 29th time among thirty drivers.
In 1976, his main competition was the Shellsport International Series, opened for F1, F2 and F5000 cars. He was driving a Shadow DN3-Cosworth, scoring two podiums to finish fifth in the points.
In July 1976, Wilds recorded one attempt in touring car racing, participating at Spa 24 Hours. He was sharing a Renault 5 Gordini with Neil McGrath, not finishing the race.
Full season in the inaugural British F1 Championship
In 1977, Wilds recorded just two starts in the Shellsport International Series, driving a Chevron B30-Ford in the last two rounds in October. In 1978, the series had been converted into Aurora AFX British F1 Championship, with F1 and F2 cars being allowed to race.
Wilds participated full season with Graham Eden Racing, driving a Ralt RT1-Ford F2 car. Without wins or podiums, he finished ninth in the points but the best among Class B (F2) drivers.
Focusing a career on sports car racing
Wilds recorded a couple of appearances in the British F1 Championship in 1979 and 1980 but he focused his career on sports car racing.
In May 1980, he recorded his first race in the World Endurance Championship, driving the #24 Porsche 911 SC for Malaya Garage at Silverstone 6 Hours. He didn't finish the race.
Le Mans 24h debut in 1981
In the following three years, he had occasional World Championship attempts with different teams and also made a debut at 24 Hours of Le Mans. In 1981, he was driving a Porsche 935 L1 for Tuff-Kote Dinol Racing at Silverstone 6 Hours and then at Le Mans 24 Hours. At Le Mans, he was sharing the #69 Porsche with Jan Lundgardh and Axel Plankenhorn, retiring after 49 laps.
In 1982, Wilds joined Dorset Racing in two races, driving the #39 De Cadenet Lola at Silverstone 6 Hours and Le Mans 24 Hours.  In his second Le Mans attempt, Wilds was sharing a car with Ian Harrower and Francois Duret, recording one more DNF.
In 1983, Wilds skipped Le Mans and participated in just one race of the World Endurance Championship but took part in three races of Thundersports championship.
Joining Ecurie Ecosse in 1984
For the 1984 season, Wilds joined Scottish team Ecurie Ecosse to drive the #77 Ecosse C284-Cosworth in the World Championship, sharing a car with Ray Mallock and David Duffield. At Le Mans, Wilds was sharing a car with David Leslie and David Duffield, retiring after 36 laps. In Thundersports championship, Wilds and Ray Bellm were the race winner at Thruxton in a Chevron B36.
In the 1985 FIA WEC season, Wilds was driving the #79 Ecosse C285-Cosworth, scoring C2 class win at Silverstone, Hockenheim and Brands Hatch. His partner in all three races was Ray Mallock. The team finished second in the C2 Prototype Cup. At Le Mans, the third driver was David Leslie and they retired after 45 laps. In 1985, Wilds was also Thundersports race winner at Brands Hatch, together with James Wallis in a Lola T286-Cosworth.
Teammate to world champions in 1986
In 1986, Ecurie Ecosse drivers Ray Bellm and Gordon Spice secured the C2 class championship title in the World Sports-Prototype Championship. Mike Wilds joined the team in two races, at Silverstone and Le Mans, recording DNFs in both races.
In the Thundersports championship, Wilds was a race winner at Brands Hatch and Oulton Park in the #2 Lola T530-Chevrolet.
Full season in the 1987 World Sports-Prototype Championship
In 1987, Wilds increased his schedule in the World Sports-Prototype Championship, participating in nine races with ADA Engineering and Ecurie Ecosse, driving Gebhardt JC843 and Ecosse C286 prototypes in the C2 class.
He finished fifth in the final C2 class standings with five podiums on his account. His co-drivers during the season were Ian Harrower, Johnny Dumfries, Win Percy and Marc Duez. At Le Mans, Wilds was sharing the #101 Ecosse C296-Cosworth with Andy Petery and Les Delano, not finishing the race.
1988 - Last Le Mans attempt with Nissan
In 1988, Wilds recorded his last participation at 24 Hours of Le Mans, joining Nissan factory team to drive the #32 Nissan R88C prototype. His partners were Win Percy and Allan Grice. They finished in 14th place.
In 1988, Wilds was a race winner two times in Thundersports races at Brands Hatch and Oulton Park, sharing a Lola T530-Chevrolet with John Brindley. Wilds added one more Thundersports victory to his account in 1989, winning the race at Oulton Park together with Martin Colvill in an Ecosse C286-Cosworth.
One-off attempt in the British Touring Car Championship
When Thundersports championship was converted to BRDC C2 Championship in 1989, Wilds continued to compete together with Martin Colvill, spending two seasons in an Ecosse C296 prototype.
In 1989, Wilds also recorded one participation in the British Touring Car Championship, joining Mike Smith in the #20 Trackstar Ford Sierra RS500 in the endurance race at Donington Park.
More than fifty years in racing
Wilds closed his international career with his last Le Mans participation but he continued to race in national competitions and historic racing competitions over the 1990s, 2000s and 2010s, winning numerous championship titles.
In 2015, Wilds celebrated the 50th anniversary of his racing activities but it wasn't the end of his career and he continued to race. Most recently, in 2016, he won the Class 2 in the Britcar Endurance Championship together with his son Anthony.
Besides his racing commitments, Mike Wilds is a performance driving instructor but also helicopter pilot and instructor.
Photos: mikewilds.com,