Career Summary:
Win Percy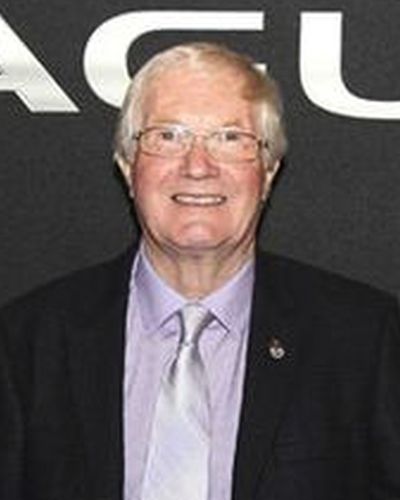 September 28, 1943

79

United Kingdom

Not Active

153

47

61

7

26

30.72%

39.87%
The British former racing driver Win Percy definitely deserves a place among the best BTCC drivers of all time. He was the British Saloon Car Champion three times, for three years in a row from 1980 to 1982, driving a Mazda RX-7 and Toyota Corolla GT.
While he was active, Percy was among the best touring car drivers in the world, as he was also successful outside Great Britain. He raced a lot in Australia, winning the famous Bathurst 1000 race in 1990 and scoring two more podiums at Mount Panorama. He is also the two-time winner of the Spa 24 Hours race, in 1984 and 1989.
Farm labourer has won his first race
Win Percy was born during the World War II, in September 1943, in Tolpuddle, Dorset.  His full name is Winston Walter Frederick Lawrence Percy. He was a son of a farm labourer. Winston left a school at the age 14 and started to work on the farm, driving a tractor. That led to his first employment as a mechanic at a local garage.
He participated in the first race in 1964, driving his own Ford Anglia 1200 at the stock car track in Weymouth. He won the race against more powerful cars. The following week he joined the Woolbridge Motor Club and started to race in all sorts of races - rallies, slaloms, autocross... His wife Rosemary tried once to be his navigator in a rally but they crashed out, so she gave up.
 Winning three rallycross races in front of TV audience
In 1969, Percy started to work in his own workshop, repairing road cars but also constructing race cars. He became famous in 1973, when he won three rallycross races at Cadwell Park, live in front of TV audience.
After that, his professional career started in 1974, when he was driving Spike Anderson's Samurai Datsun 240Z for in the British Modified Sports Car Championship. He won the championship and gets an attention of Toyota GB. They invited him to drive Toyota Celica GT in the 1975 British Saloon Car Championship.
British Saloon Car Championship debut in 1975
At the age 30, Percy made his BSCC debut at Mallory Park, scoring the Class A victory in the Toyota Celica GT prepared by Spike Anderson. After the race, Percy encountered Tom Walkinshaw, who was driving Class B Ford Escort in that time. A few years later, they became partners.
Until the end of his first BSCC season, Percy collected ten class victories and finished second in the overall championship classification, next to Andy Rouse, who was driving Group B Triumph Dolomite Sprint.
Racing with Toyota until 1979
Percy stayed with Toyota in 1976, when he was driving a Class B Toyota Celica GT. He scored nine class victories and two overall wins to finish second in the championship again.
In 1977, he switched to 3-litre Ford Capri. The car was quick but unreliable. For 1978, he returned to Class B Toyota Celica, driving his own car and winning one race. For 1979, Toyota resigned Percy to drive the latest Celica and he won four times.
Two-time BSCC champion in a TWR-prepared Mazda RX-7
In 1980, the partnership between Tom Walkinshaw and Win Percy was born. Percy was driving a Mazda RX-7 prepared by Tom Walkinshaw Racing. He won all ten races in Class C and took his first BSCC title. He was driving that car also at Spa 24 Hours, sharing a car with Peter Lovett, but they didn't finish a race. Percy scored GTU class victory at Silverstone 6 Hours, a part of the World Championship for Makes.
In 1981, Percy has won nine times to defend his BSCC title in the #20 Mazda RX-7. In the same year, he debuted at 24 Hours of Le Mans, driving a Mazda RX-7 253i. He was sharing a car with two Japanese drivers, not finishing the race.
Third BSCC title came with Toyota
Due to some misunderstanding of Tom Walkinshaw's off-beat sense of humor, Percy moved back to Toyota for the 1982 BSCC season. Despite changing a team and a car, he managed to win third BSCC title in a row, driving the #40 Toyota Corolla GT.
Outside BSCC, he participated with TWR at Spa 24 Hours, driving the #4 Jaguar XJS together with Tom Walkinshaw and Chuck Nicholson. After starting from pole, they retired due to an accident.
In 1983, Percy was driving Toyota Supra Turbo in six rounds of the British Saloon Car Championship, winning just one. He maintained his links to TWR, participating occasionally in the European Touring Car Championship races in a Jaguar XJS.
Victory at 1984 Spa 24 Hours with Jaguar
He returned full-time to Tom Walkinshaw Racing in 1984, competing in the European Touring Car Championship. The team and Walkinshaw himself took the championship titles, Percy was seventh in the points. The highlight of the season was his victory at Spa 24 Hours, where he was sharing the #12 Jaguar with Tom Walkinshaw and Hans Heyer.
In the 1984 BSCC season, Percy has won one race in a Toyota Celica Supra, finishing 12th in the final standings.
Podium at Bathurst 1000 debut
In the 1985 ETCC season, TWR was using Rover Vitesse as Jaguar halted its touring car program. Win Percy and Tom Walkinshaw scored seven wins in the #1 Rover, finishing third in the championship standings.
Percy skipped the 1985 BSCC season but participated in one round of the Australian Endurance Championship in a TWR Jaguar, finishing third at Bathurst 1000 together with Tom Walkinshaw.
Second place in the 1986 ETCC season
Rover Vitesse was again Percy's car in the 1986 European Touring Car Championship, which he finished in the second place, losing a title to BMW's Roberto Ravaglia.
In June 1986, Percy returned to Le Mans for the first time in five years. He was driving the #53 Silk Cut  Jaguar XJR-6, prepared by TWR, sharing a car with Gianfranco Brancatelli and Hurley Haywood. They retired after 154 laps from P2 with a broken driveshaft.
Horrific crash at 1987 Le Mans 24 Hours
Percy returned to Le Mans in June 1987, driving the #5 Silk Cut Jaguar XJR-8. His co-drivers were Jan Lammers and John Watson. On lap 159, Percy suffered a horrific crash when a tire explode at full speed (over 380 km/h) on the Mulsanne Straight. A car went into the trees but Percy, fortunately, walked away from the crash.
He raced again just two weeks later, driving an Ecosse C286 prototype for Swiftair Ecurie Ecosse in the Supercup race at Norisring.
Driving for Andy Rouse's team in 1987
In 1987, Tom Walkinshaw Racing didn't compete in the inaugural World Touring Car Championship, so Percy occasionally competed with other teams in the WTCC and other championships.
He was driving Ford Sierra RS Cosworth for Andy Rouse Engineering in two races and Holden VL Commodore for Roadways Racing at Bathurst 1000 and two more races in Australia and New Zealand. He also joined Andy Rouse's team in BTCC round at Silverstone, where he won the race.
1988 ETCC season with Nissan
In 1988, Percy joined Nissan Motorsports Europe to drive the Nissan Skyline HR31 GTS-R in the European Touring Car Championship. He was sharing a car with Australian Allan Grice. At Spa 24 Hours, Anders Olofsson joined them and they finished sixth. It was their best result that season. They also participated in one BTCC race, finishing fourth at Donington Park. At Bathurst 1000, Percy and Grice finished 15th in the Roadways Racing's Holden.
Besides touring car races, Percy was driving for Nissan in sports car races too. He finished seventh at Fuji 1000 km race in a Nissan R88C. At Le Mans 24 Hours, sharing a car with Allan Grice and Mike Wilds, he finished 14th.
1989 – second victory at Spa 24 Hours
In 1989, Percy slowed down his racing activities but it was still one of his most successful years. In July, he joined Eggenberger Motorsport to drive the #1 Bastos Ford Sierra RS500 at Spa 24 Hours. He won the race, together with co-drivers Bernd Schneider and Gianfranco Brancatelli.
In 1989, Percy switched his focus to Australia, participating in touring car endurance races with for Holden Racing Team, operated by Perkins Engineering. At Bathurst 1000, he and Neil Crompton finished seventh.
1990 Bathurst 1000 victory for Percy and Grice
In that time, Tom Walkinshaw was an owner of the Holden Special Vehicles, so he and Percy agreed to form the works Holden Racing Team to compete in the Australian Touring Car Championship. Percy was at the same time a manager and driver.
The highlight of the season was a victory at Bathurst 1000 race at Mount Panorama. Win Percy and Allan Grice won the race in the #16 Holden  VL Commodore SS Group A SV.
A year later, Percy and Grice returned to Mount Panorama in the newer Holden VN Commodore, finishing in the second place behind Nissan's Mark Skaife and Jim Richards.
Five more attempts at Bathurst 1000
At the end of the 1991 ATCC season, after two years as a head of Holden Racing Team, Percy and his wife returned to England. In the following years, he was regularly returning to participate in endurance races, including Bathurst 1000, recording five more attempts between 1992 and 1997.
In 1992, he and Allan Grice finished fifth in the Holden VP Commodore, taking a Class C victory. In 1993, he and Tomas Mezera retired after 107 laps. In the last three attempts, Percy always finished in the fifth place, sharing a car with Russell Ingall (1994), Brad Jones (1995) and John Faulkner (1997).
1993 - reactivation in the BTCC with Nissan
In 1993, Percy reactivated himself in the British Touring Car Championship, driving the #24 Nissan Primera eGT for Nissan Castrol Racing, with Kieth O'dor and Tiff Needell as teammates.
He participated in fourteen races, scoring one podium with second place at Silverstone, to finish 12th in the championship standings.
Two more Le Mans attempts with Jaguar
In 1993, Percy also returned to Le Mans, joining TWR Jaguar Racing to drive the #51 Jaguar XJ220 C. His co-drivers were Armin Hahne and David Leslie. Their race lasted just six laps. One more Le Mans attempt in a Jaguar followed in 1995 when Percy was driving the #58 Jaguar XJ220 for PC Automotive Jaguar team, together with Bernard Thuner and Olindo Iaccobelli.
From 1995 to 1997, Percy was also driving Harrier LR9 GT1 car in the British GT Championship, regularly winning the races. In 1996, he participated in one race of the Global GT Championship with Jaguar XJ220 and then in one race of the 1997 FIA GT Championship with Porsche 911 GT2.
Medical error stopped motorsport activities
In the late 1990s and early 2000s, Percy was a regular participant in the historic racing events. Unfortunately, all ended in the summer of 2003, when Percy suffered a serious accident in his garden. In a hospital, a medical error made him paralyzed from the waist down.
Photos: roversd1club.net,  mycargossip.com, knockhill.com, kappaspport.co.uk,