Career Summary:
Jean-Luc Therier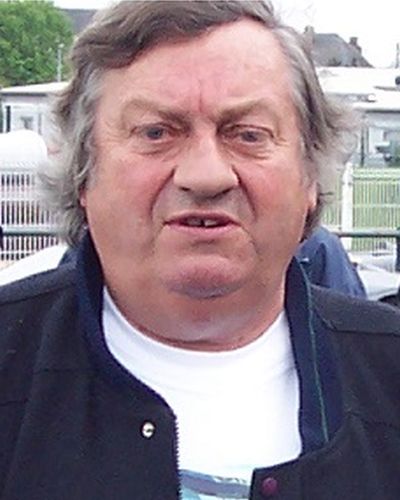 October 07, 1945

77

France

Not Active

134

Renault,Porsche,Toyota,Volkswagen

26

45

19.40%

33.58%
Jean-Luc Therier is a former French rally driver who was active until 1984, driving for Alpine-Renault, Toyota, Volkswagen, Renault and Porsche. During a career, he won five WRC events and two more in the pre-1973 International Championship for Manufacturers.
He was the most successful driver in the inaugural World Rally Championship in 1973. Until 1978, only manufacturers were awarded as world champions, so Therier can be celebrated as an unofficial world champion.
Class victories at Rallye Monte-Carlo and 24h Le Mans
Born in October 1945 in Hodeng-au-Bosc in northern France, Therier started rallying in 1966, driving a Renault 8 Gordini. In that time, the Makes European Championship was the main rally competition. The part of it was the Rallye Monte-Carlo, in which Therier debuted in 1969, finishing in the 5th place and first in the class.
Besides rallying, Therier participated at 24 hours of Le Mans three times. In 1967, he and Francois Chevalier retired after 201 laps in an Alpine M64. Next year, he and Bernard Tramont finished 10th in the #52 Alpine A210, taking the P1.3 class victory. In 1969, he and Jean-Pierre Nicolas were sharing an Alpine A220, retiring after 160 laps.
Two wins in the 1970 International Championship
In the second part of 1969 season, he switched to Alpine Renault A110, a car that brought him the biggest success. In 1970, he won two big events of the International Championship for Manufacturers, the Rallye Sanremo and Acropolis Rally. His navigator was Marcel Callewaert.
In the following two years, Therier scored few more wins in national events but didn't score any international victory. He was second at 1971 Rallye Monte-Carlo, behind Ove Andersson, who was also driving an Alpine-Renault A110 1600.
Three wins in the inaugural World Rally Championship
The Alpine-Renault A110 1800 was a championship-winning car in the 1973 World Rally Championship, the inaugural season of the world's premier rally competition. Drivers weren't awarded, just manufacturers, so Therier's three wins helped Alpine-Renault to take the first ever WRC title.
In the 13-event championship, Therier participated in nine rallies. He was the winner at TAP Rallye de Portugal, Acropolis Rally and Rallye Sanremo, adding podiums at Swedish Rally and Tour de Corse. At Rallye Monte-Carlo, he finished fifth.
1974 – victory in the American WRC round
The 1974 World Rally Championship consisted of eight events, Therier participated in three of them. He retired at East African Safari Rally in an Alpine-Renault A110 1800.
After that, Therier switched to Renault 17 Gordini and won the Press-on-Regardless Rally in Michigan, USA, beating Markku Alen (Fiat) and his teammate Jean-Pierre Nicolas. In December, Therier was driving an Alpine-Renault at Tour de Corse, finishing third.
Switching to Toyota in 1976
Therier spent one more season with Alpine-Renault, participating in four WRC events in 1975. His best result was third place at Rallye Sanremo. His last event in an Alpine-Renault was the 1976 Rallye Monte-Carlo, where he retired because of an accident.
Later that year, he switched to Toyota, driving a Toyota Celica 2000 GT at 1976 RAC Rally. He didn't finish the rally, same as two WRC events in 1977, five WRC events in 1978 and five WRC events in 1979. Such a catastrophic score with Toyota was mitigated by two wins at French national event Rallye des 1000 Pistes in 1978 and 1979.
Final WRC victory at 1980 Tour de Corse
Besides driving Toyotas, Therier had attempts in a Triumph TR7 V8 at 1978 Tour de Corse and in a Volkswagen Golf GTI at 1979 Rallye Monte-Carlo, retiring in both events. He continued to record DNFs in 1980, driving a Volkswagen Golf in Monte-Carlo and Toyota Celica 2000 GT in two events (Portugal, Greece).
And then, in October 1980, Therier finally showed proper performance and scored his fifth WRC victory. He won at Tour de Corse, driving the #9 Esso Porsche 911 SC. His navigator was Michel Vial.
Podium at 1982 Rallye Monte-Carlo
In 1981, Therier retired in all four WRC events he entered in a Porsche. He managed to end the Hunsrück Rallye, a part of the European Championship, driving a Volkswagen Golf GTI to the fourth-place finish.
In 1982, Therier scored his final WRC podium, finishing third at Rallye Monte-Carlo in the #8 Esso Porsche 911 SC, behind Walter Röhrl (Opel) and Hannu Mikkola (Audi). Later in the season, Therier switched to Renault 5 Turbo and scored one victory in the European Rally Championship but also won the French rally championship title.
Ending a career in a Porsche
Therier spent the season 1983 in a Renault 5 Turbo, participating in three WRC events with three retirements and winning some French national events.  In January 1984, he finished fourth at Rallye Monte-Carlo, behind three Audi Quattros. It was his last WRC event in a career.
Later in the season, he participated in two ERC events in a Porsche 911 SC RS, driving for Rothmans Porsche Rally Team at Tour de France and Rally d'Antibes. After those events, at the age 39, he retired from rallying.
Photos: classicsportscar-rallyes.fr, ewrc-results.com, tourdecorse-historique.fr,