Career Summary:
Arie Luyendyk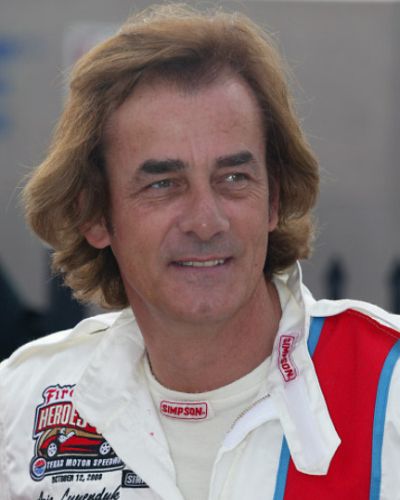 September 21, 1953

70

Netherlands

Not Active

268

23

57

9

14

8.58%

21.27%
Arie Luyendyk, also known as the Flying Dutchman, is a former racing driver from Netherlands who spent an almost entire career in the North American open-wheel competitions, debuting in 1984 and being active till 2003.
He won seven times in CART and Indy Car races, including two victories at Indianapolis 500 in 1990 and 1997. He was also successful in the sports car racing, winning the 1989 Sebring 12 Hours and 1998 Daytona 24 Hours.
Arie Luijendijk was born in Sommelsdijk at the Goeree-Overflakkee island in South Holland. He started racing in the early 1970s, being successful in different single-seater competitions, including Formula Super Vee and Formula 3. In 1979, he even tested F1 car for McLaren. He recorded first races in the USA in 1980, entering the Formula Super Vee. He won the title in that competition in 1984.
1985 Champ Car Rookie of the Year
In 1984, Luyendyk also debuted in the CART PPG Indy Car World Series, driving the #16 March-Cosworth for Provimi Veal Racing at Road America, where he finished in the 8th place.
Sponsored by Provimi Veal, he run his first full season in America, winning the 1985 Rookie of the Year title both for the season and for Indianapolis 500. He was seventh in his first attempt in the greatest American race. In the championship, he finished 18th in the points. His best result was fifth place in the Grand Prix of Cleveland.
Sebring 12h debut in 1985, Daytona 24h debut in 1986
In March 1985, Luyendyk debuted at Sebring 12 Hours, driving a March-Chevrolet for DeAtley Racing. He didn't finish the race. In February 1986, he made a debut at Daytona 24 Hours, driving the #8 Porsche 962 for Henn's Swap Shop Racing. He finished in the second place, together with AJ Foyt, Danny Sullivan and Preston Henn.
In the open-wheel racing, Luyendyk stayed with Provimi Veal for one more season, finishing 17th in the 1986 CART PPG Indy Car World Series.
1987 - first Indy Car podium at Phoenix
For the 1987 season, Luyendyk joined Hemelgarn Racing to drive the #71 March-Cosworth. In the second round of the season, at Phoenix International Raceway, he scored his maiden podium, finishing third behind Roberto Guerrero and Bobby Rahal.
Until the end of the season, Luyendyk was five more times in the top 5, finishing seventh in the final standings.
Two seasons with Dick Simon Racing
In 1988, Luyendyk changed a team again, joining Dick Simon Racing. He was driving the #7 Lola-Cosworth, scoring one podium (2nd, Portland) and finishing 14th in the final classification.
In 1989, he was again on a podium in Portland, finishing third. At the end of the season, he was 10th in the points.
1989 - Sebring 12 Hours victory, DNF at Daytona and Le Mans
Besides racing with open-wheelers, Luyendyk continued to participated in endurance races. He was driving Ford Mustang Probe for Tom Milner Racing at 1988 Daytona 24 Hours, not finishing the race. Next year, he returned in the #83 Nissan GTP ZX-T, starting from pole and not finishing the race.
And then, at Sebring 12 Hours in March, he scored his first big victory in America. He was sharing the #83 Nissan with Geoff Brabham and Chip Robinson. They were also using the #84 car, which didn't rech the finish line.
In June 1989, Luyendyk also debuted at 24 hours of Le Mans, sharing the #25 Nissan R89C with Brabham and Robinson. They retired after 250 laps.
Sensational victory at 1990 Indianapolis 500
For the 1990 CART season, Luyendyk joined Doug Shierson Racing to drive the #30 Lola-Chevrolet. After top ten finishes at Phoenix and Long Beach, he sensationally won the Indianapolis 500 after starting third on the grid.
He won the race with an average speed of 185.981 mph (299.307 km/h), what was the fastest-ever Indy 500 race. That record stayed untouched for more then two decades, until 2013, when Tony Kanaan broke it.
In the rest of the season, Luyedyk's results were average and he finished 8th in the final standings.
Two wins in the 1991 CART season
For the 1991 CART season, Luyendyk switched to Granatelli Racing's #9 Lola-Chevrolet. He was the race winner two times, at Phoenix International Raceway and Nazareth Speedway, finishing sixth in the points. It remained his career-best season's result. At Indianapolis 500, he was third, behind Rick Mears and Michael Andretti.
Indy 500 pole and second place with Chip Ganassi Racing
In 1992, Luyendyk participated in just two races, driving for Chip Ganassi Racing at Indianapolis 500 (15th) and Michigan (14th). In 1993, he was CGR full-time driver in the #10 Lola-Ford. He was on a pole for Indianapolis 500, losing a race by 2.8 seconds to Emerson Fittipaldi. Later in the season, Luyendyk scored two more podiums to finish 8th in the final standings.
In 1994, he was a full-time driver for Indy Regency Racing. Scoring just one podium, at Michigan, he was 17th in the points.
Indy 500 qualifying lap record in 1996, victory in 1997
After participating in just two races in 1995, Luyendyk joined Byrd-Treadway Racing in 1996, for the inaugural season of the Indy Racing League. He won the race at Phoenix and finished 15th at Indianapolis 500. He set the qualifying lap record at Indianapolis Motor Speedway with an average speed of 237.498 mph (382.216 km/h), although he didn't start on the pole because he qualified on the second day of time trials.
He was on the pole at 1997 Indianapolis 500, driving the #5 G-Force for Treadway Racing. He converted that pole position into his second Indy 500 victory, beating his teamate Scott Goodyear.
1998 - the last full season for Arie
Luyendyk stayed with Treadway Racing in 1998 Indy Racing League, what was his last full season in a career. He won the season's finale at Las Vegas Motor Speedway, finishing 8th in the points.  At Indy 500, he was 20th,
He returned to Indianapolis 500 three more times with Treadway Racing, finishing 22th in 1999 (from pole), 13th in 2001 and 14th in 2002. His last race was at Michigan in July 2002, when he finished 16th.
In 2003, Luyendyk came to Indianapolis 500 with Mo Nunn Racing, driving the #20 G-Force-Toyota in practice. He crashed out and decided to sit out the race due to injuries.
Victory at 1998 Daytona 24h with Ferrari
After winning at Sebring in 1989, Luyendyk continued to race sporadically in greatest American endurance races with different teams. In 1991, he recorded DNF with Nissan R90CK at Daytona. In 1992, he retired both at Daytona and Sebring, still driving for Nissan. In 1997, he drove Porsche 911 Turbo for Davies Motorsports at Daytona, not finishing the race.
And then, in February 1998, Luyendyk finally reached top podium spot at Daytona. He was driving the #30 Ferrari 333 SP for Doran/Moretti Racing, sharing a car with Gianpiero Moretti, Mauro Baldi and Didier Theys. Luyendyk returned with Ferrari 333 SP one more time to Daytona, in 1999, finishing in the 8th place.
Hall of Fame inductee and IndyCar Series chief steward
After closing his professional racing career, Luyendyk was working as color commentator for TV. In 2014, he was inducted into the Motorsports Hall of Fame of America. In 2016, he was selected as a chief steward for the IndyCar Series alongside Max Papis and Dan Davis. His son Arie Luyendyk Jr is also a racing driver.
Photos: Getty Images, Arie Luyendyk Twitter,