Career Summary:
Michele Mouton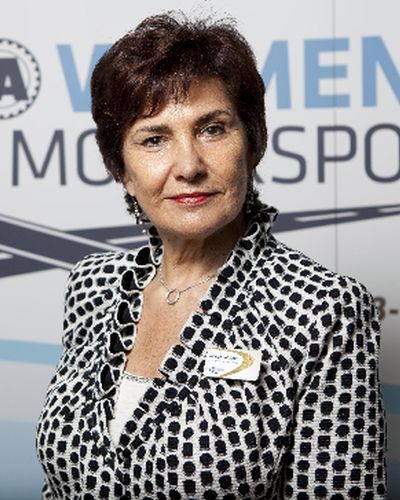 June 23, 1951

71

France

Not Active

100

Audi,Fiat,Peugeot

15

35

15.00%

35.00%
If racing is considered as men's sport, then rallying is by analogy the manliest of all the men's sports. However, one lady made a big entrance to the world of rallying in the most dangerous period and left a huge mark on its history.
Of course, we are talking about Michele Mouton, the bravest, most skillful, and most successful woman in motorsport history. She raced in the World Rally Championship between 1974 and 1986, scoring four wins and nine podiums, finishing best in the championship in the second place in 1982.
Best female driver in history of motorsport
She was born on June 23, 1951, in Grasse, a town on the riviera, and started driving early, at the age of 14, making her first gear shifts in her father's Citroën 2CV. However, Mouton took an interest in racing only while she was in her early twenties, when a friend, Jean Taibi, invited her to be his co-driver at Tour de Corse. After several races, including her first World Rally Championship race, the 1973 Rallye Monte Carlo, she was persuaded by her father to try switching to the driver's seat, and that's when the legend of Michele Mouton was born.
Mouton made her first steps in an Alpine A110
As her father promised, he soon bought her a car - Renault Alpine A110, one of the most potent cars of its era. However, he also gave her a year to prove herself, which she did by achieving good results in several difficult French rallies. In 1974, Mouton made her WRC debut in the driver's seat at the 18th Tour de Corse rally. With her co-driver Arrii Annie, Mouton finished 12th overall, which kickstarted rumors that her car had an illegal engine. As a result of that claim, the car was under WRC inspection and it passed because there were no secret or illegal engine upgrades, just her skill and dedication at play.
Combining rally and endurance racing
The following year, she returned to Tour de Corse where she improved her overall finish to seventh, also defending her Ladies' French and European titles. In 1975, Mouton also made an appearance at the 24H of Le Mans where her all-women team, consisting of Christine Dacremont and Marianne Hoepfner, won the 2l class in a Moynet LM 75, a car built by Andre Moynet, which utilized a Chrysler Simca 2-litre engine producing 190HP. The victory was particularly great since Mouton refused to pit and drove in the rain on slick tires, passing everybody.
Her victory attracted a lot of attention which resulted with a new sponsor - French oil company Elf. In 1976, she made two WRC appearances in her Alpine 110, finishing 11th in Monaco and retiring at the Rallye San Remo. For the following round, she switched to the newer Alpine A310, but also retired at Tour de Corse.
Victory at 1978 Tour de France
In 1977, Mouton signed for Fiat France, where she drove alongside Jean-Claude Andruet. In Monaco, she finished 24th in an Autobianchi A112 Abarth, but finished the 1977 Tour de Corse fifth in a Fiat 131 Abarth. The same year, she also drove a Porsche Carrera RS, winning RACE Rallye de España and finishing second at Tour de France Automobile. She finished the 1977 ERC season as the runner-up.
The year 1978 started good for her, with the seventh place in Monaco in a Lancia Stratos HF. Despite not being content with the way 131 Abarth drove, Mouton finished fifth at Tour de Corse three times in a row in 1978, 1979, and 1980, and defended her 7th position in Monaco in 1979 and 1980. In 1978, Mouton won at the Tour de France with the 131 Abarth, finishing 5th in the ERC and fourth in the FIA Cup for Drivers.
After Fiat, Mouton switched to Audi
To both her and the shock of the press, the newly formed Audi Sport factory team approached Mouton for 1981. The car was yet to receive FIA homologation, so it wasn't competitive and acted out as a zero car. The 300+BHP turbocharged four-wheel-drive monster was driven by Mouton, Hannu Mikkola and Freddy Kottulinsky during the 1980 season.
The 1981 started bad for Mouton who retired at Monaco before the event even started, despite showing great pace during the practice sessions. Mouton missed Rally Sweden because she lacked experience on ice, but returned to Rally Portugal where she finished fourth, despite running the rally with electrical problems. Mouton's great results shut the mouths of the press criticizing Audi for signing a woman racer. But, the best was yet to come at Rally San Remo, where Mouton and her co-driver Fabrizia Pons finished first.
After previously retiring at Tour de Corse and being excluded with the rest of Audi Sport at Acropolis Rally, she was determined to make a mark in Italy, which she did by holding off Lancia drivers Henri Toivonen and Ari Vatanen and winning the rally. Her first victory was also the first WRC win for a female driver. The final rally of the year was the RAC Trophy, where she had to retire from fifth position after sliding off the road.
"I remember not just because it was a win, but also because it was a big fight right into the last night. Fabrizia reminded me the other night that we had a problem with the brake pads, so we lost a lot of time. We finished three days rallying (with one day to go), night and day, 32 seconds in front of Ari Vatanen. We drove the last special stage for the night, came back to the hotel and I could not sleep at all, four hours in front of me and no sleep. Then I arrive at the special stage, it's about 42km long, and I look at Fabrizia and I said "OK, we forget everything, and we are at the first stage of the rally again, because one of us will crash." And so Ari hit a rock, and we won the rally. For me, I remember two things: First, the mechanics were all there waiting for my co-driver Fabrizia Pons and me with a big bunch of flowers. Then they put the flowers on the car. That meant so much and was really important for us. Second, when you realized you won, there is nothing on top of that. I had this really fantastic feeling that we reached another level, maybe we will be able to win more. In the following year, we won rallies in Portugal, Greece and Brazil." she later recalled taking her first World Rally Championship victory.
Video : A short documentary on Group B featuring Michele Mouton and Audi Quattro
Second World Rally Championship victory
The following year, Mouton crashed in Monaco, suffering knee injuries which were fortunately light enough for her to make a debut in Sweden where she scored fifth place. In Portugal, Mouton was the fastest in 18 stages, earning her second WRC victory, followed by a seventh place in France and her third WRC victory in Greece. The Rally New Zealand started good for Mouton who was making constant lead switches with the championship leader Walter Rohrl, Bjorn Waldegard and Hannu Mikkola, but oil pump issues forced her to retire.
At the chaotically organized Rally of Brazil, Mouton won the event, getting close to Rohrl who had to retire. The 1982 Rally of Brazil was her last WRC victory. The 1000 Lakes was next and Mouton damaged her Audi Quattro, forcing her to retire again. At San Remo, she managed to get to fourth place. A battle between Audi and Opel was getting more intense and Mouton made an appearance at Rallye Cote d'Ivoire. On the day of the event, she got the news that her father passed away, but that his last wish was for her to start the rally. The fierce title battle was cut short in the last 600 km of the event when Mouton rolled her car, enabling Walter Rohrl to finish first and get the crown. Even though she lost the WRC title, Mouton earned Audi manufacturer's title and the International Rally Driver of the Year award for herself.
In 1983, the first year for Group B, Mouton started poorly in Monaco again, hitting a rock and completely destroying the Audi Quattro A1 when she tried to dodge a photographer. The bad start was again followed by good results: fourth place in Sweden and second in Portugal.
The exhausting rally in Kenya finished with Mouton in third position, and for the next round in France, Audi debuted the lighter and upgraded A2 variant of the Group B Audi Quattro with the engine producing 30 more horsepower, which proved to be an unlucky car for Mouton since she had three consecutive retirements followed by a third place in Argentina, 16th in Finland and a retirement at the RAC Rally. Mouton finished the season in fifth place, with her two teammates Hannu Mikkola as the champion and Stig Blomqvist on fourth position.
In 1984 and 1985, Mouton tackled Pikes Peak with Audi
In 1984, Mouton still drove for Audi, but only partially, claiming second in Sweden, three retirements in Kenya, Greece, and Finland, and a fourth place finish at the RAC. That year at Acropolis Rally, Mouton debuted in the Audi Sport Quattro, but retired because of engine overheating issues. However, she focused on the notorious Pikes Peak hillclimb.
In 1984, she finished second overall, but in 1985, against all odds and organizer's protests, she conquered the demanding Colorado mountain with the time of 11:25:38. Her victory at Pikes Peak wasn't by any means a plain one. It was a victory that ultimately broke all the barriers when it comes to gender inequality in racing. During the climb, Mouton faced a hailstorm and despite that, she broke Al Unser Jr's 1982 record by thirteen seconds, adding further significance to the win. In addition to being the fastest one at Pikes Peak, Mouton was the first international racer in the first non-American car to conquer the notorious trail.
Henri Toivonen's death marked the end of Group B and Michele's racing career
A year later, Mouton signed for Peugeot, winning the German Rally Championship with her new co-driver Terry Harryman who was on a hiatus after Vatanen's accident. In WRC Group B, Michele drove a Peugeot 205 T16 in just her home events, Monte Carlo and Tour de Corse, retiring from both after oil pump and gearbox problems. After Toivonen and Sergio Cresto crashed at the rally, Group B was banned and Michele Mouton announced her retirement.
Despite officially retiring and starting a family with her long-time boyfriend Claude Guarnieri, she never actually quit racing. She was the service driver during several rally raids. At the 1988 Rally of Tunisia, Mouton finished sixth overall, despite just driving a chase car for Peugeot 205 T16 driven by Ari Vatanen and Henri Pescarolo.
In the same year, she co-founded the Race of Champions in memory of Henri Toivonen who was her great rival, but also a close friend. Some more notable rally outings for her were the 2000 London Sydney Marathon in which she finished second, behind Stig Blomqvist, and 2004 and 2009 Dakar where she was a press driver.
Video : Mouton reunited with her 1985 Pikes Peak Audi Quattro
In 2010, Michele became the first president of FIA's Women Motorsport commission, promoting motorsports as a place where women have equal opportunities. Her contribution to the sport was immense and The Black Volcano, how she was called in the eighties because of her long black hair and short temper, is the best woman to preside in such a commission.
By far the most successful woman in the history of motorsport and one of the greatest rally drivers of all time, Michele Mouton is a true racing hero who proves that everything is possible with enough determination.
Photos: blog.racc.es, forums.vwvortex.com, redbull.com, pinterest.com.